Post Brexit, Eurozone needs more integration: French finance minister
The minister said twice that Britain's decision to leave the EU - a Brexit - 'can only be negative' for the country, but 'we have to accept the vote.'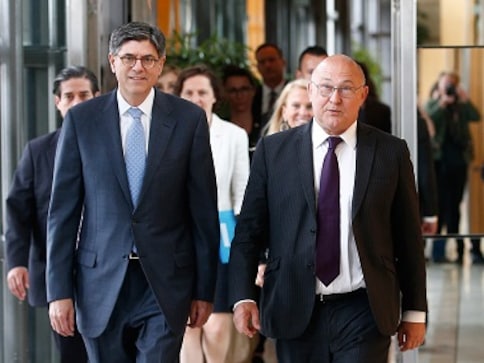 Paris: The British exit from the European Union makes deeper integration between eurozone countries even more necessary than before, France's finance minister said Tuesday.
Britons voted in favor of a British exit from the EU, or Brexit, in a 23 June referendum — against the advice of Prime Minister David Cameron. Although some have seen the vote as a warning against further integration, others see the UK's departure as an opportunity to tighten the bonds between the other member states, particularly those in the 19-nation currency union dubbed the eurozone.
"A greater integration of the eurozone is something desirable from the point of view of global stability (and) European stability," French Finance Minister Michel Sapin told reporters following talks with US Treasury Secretary Jack Lew in Paris. "I think Americans see things the same way. Brexit makes an acceleration of this process necessary."
He repeated twice that Britain's decision to leave the EU "can only be negative" for the country. Still, he said: "We have to accept the vote."
Sapin said he was pleased Cameron's soon-to-be successor, Home Secretary Theresa May, was moving into No. 10 Downing Street on Wednesday, quicker than anticipated. He said he hoped that meant Britain's formal notification to depart the EU "will happen as quickly as possible."
Lew called for pragmatism as the UK and the EU negotiate the terms of their divorce. Asked twice whether Britain would be at the "back of the queue" following Brexit — as President Obama famously warned in April — Lew gave a minute-and-a-half long series of answers which didn't once feature the word "queue," let alone the back of one.
"I think we will all have to work together as the UK and the EU go through the process of working out the relationship that the UK will have after the referendum," he said.
World
Imran Khan has also claimed that a conspiracy to assassinate him was being hatched in Pakistan and abroad
World
The first shooting occurred adjacent to the Deer District — an entertainment area with numerous bars and restaurants where large crowds often assemble to watch major sporting events
India
Lenain was speaking at an event on Friday evening to mark the 35th anniversary of the European Union (EU) Erasmus-plus programme, established in 1987