Portugal reimposes partial lockdown in most of the country
LISBON (Reuters) - Portugal's government on Saturday announced new lockdown restrictions from Nov.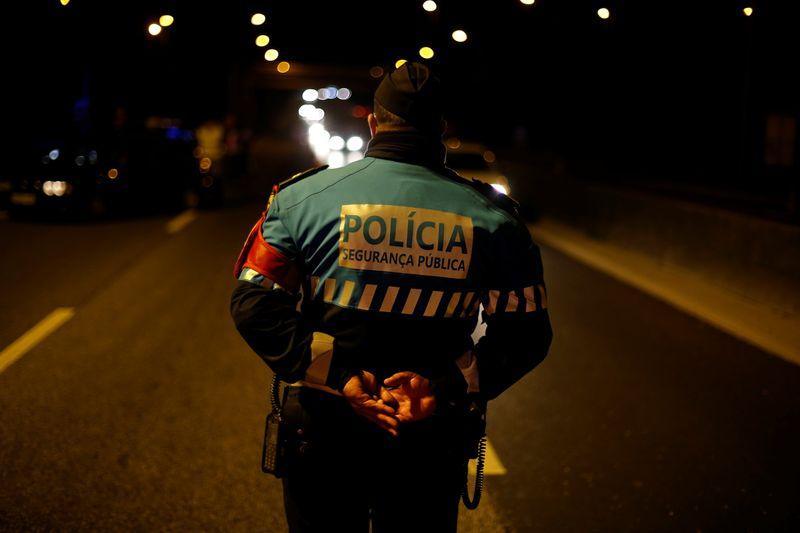 LISBON (Reuters) - Portugal's government on Saturday announced new lockdown restrictions from Nov. 4 for most of the country, telling people to stay at home except for outings for work, school or shopping, and ordering companies to switch to remote working.
A day after daily coronavirus
infections hit a record high, Prime Minister Antonio Costa said the measures would cover 121 municipalities, including the key regions of Lisbon and Porto. The affected areas are home to about 70% of Portugal's population of roughly 10 million.
The lockdown list includes municipalities where more than 240 new infections have been registered per 100,000 people for the past 14 days, and will be reviewed every 15 days, Costa said in a televised news conference.
"If nothing is done, the rise in infections will inevitably lead us to a situation of failure of our health system," he said.
"We have a very tough month ahead of us. It is more likely we will add more municipalities than we drop from that list next time," he said.
Portugal has recorded a comparatively low 141,279 infections and 2,507 deaths, but daily cases hit a record 4,656 on Friday before retreating to 4,007 on Saturday, when the death toll rose by 39.
A total of 1,972 people are in hospital after a non-stop increase in hospitalisations over the past two weeks, with 286 people in intensive care units.
The health system, which prior to the pandemic had the lowest number of critical care beds per 100,000 inhabitants in Europe, can accommodate 800 COVID-19
patients in ICUs.
Movement between Portugal's municipalities had already been prohibited between Friday and Nov. 3 to reduce risk of virus transmission during the All Saints holiday.
(Reporting by Andrei Khalip; Editing by Leslie Adler)
This story has not been edited by Firstpost staff and is generated by auto-feed.
Find latest and upcoming tech gadgets online on Tech2 Gadgets. Get technology news, gadgets reviews & ratings. Popular gadgets including laptop, tablet and mobile specifications, features, prices, comparison.
World
By David Ljunggren, Allison Martell and Stephanie Nebehay OTTAWA/GENEVA (Reuters) - Canada, which has reserved enough doses to vaccinate residents against COVID-19 several times over, is in talks with other governments about a plan to donate shots to lower-income countries, according to three sources familiar with the matter. Canada has made deals to buy more doses per capita than any other nation, according to researchers at the Duke Global Health Innovation Center in North Carolina. It is among a handful of wealthy nations that reserved billions of doses between them before late-stage trial data came in, ensuring they would get access even if only one or two vaccines worked
World
WARSAW (Reuters) - Poles who planned to blockade parliament to protest against a judicial ruling that amounted to a near-total ban on abortion were kept away from the building by police on Wednesday, and dispersed around the city centre. The ruling by a top court had previously brought thousands onto the streets of cities across the country in protests that turned into an outpouring of anger at five years of nationalist Law and Justice (PiS) rule and the Roman Catholic church. Pictures on social media showed large numbers of police vans outside parliament before the protest was due to start.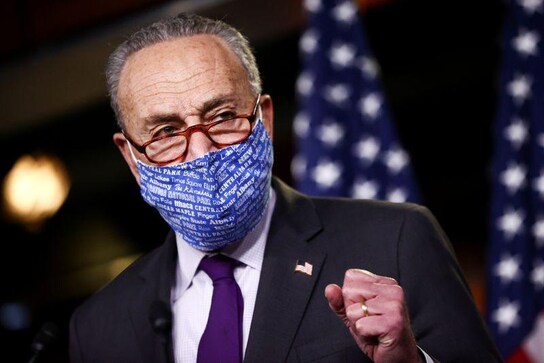 World
By Susan Cornwell and Jason Lange WASHINGTON (Reuters) - President-elect Joe Biden expressed hope on Wednesday that Republicans in the U.S. Congress would be more inclined to move forward on COVID-19 relief legislation after President Donald Trump leaves office in January