Portugal expands COVID-19 curfew and weekend lockdown to more areas
LISBON (Reuters) - Portugal on Thursday announced an expansion of a nightly curfew and weekend lockdown already in place across more than 100 municipalities to a further 77 areas as it scrambles to contain the spread of the coronavirus pandemic. 'The situation is serious and more critical than what we experienced in the first wave of the pandemic,' Prime Minister Antonio Costa told a news conference
COVID-19
curfew and weekend lockdown to more areas" src="https://images.firstpost.com/wp-content/uploads/reuters/11-2020/13/2020-11-12T201015Z_1_LYNXMPEGAB1W7_RTROPTP_2_HEALTH-CORONAVIRUS-PORTUGAL.jpg" alt="Portugal expands COVID19 curfew and weekend lockdown to more areas" width="300" height="225" />
LISBON (Reuters) - Portugal on Thursday announced an expansion of a nightly curfew and weekend lockdown already in place across more than 100 municipalities to a further 77 areas as it scrambles to contain the spread of the coronavirus
pandemic.
"The situation is serious and more critical than what we experienced in the first wave of the pandemic," Prime Minister Antonio Costa told a news conference.
Residents of affected areas are asked to not leave the house except for work, school or shopping during the week, and must stay home between 11 p.m. and 5 a.m.
At weekends, a lockdown is in place from 1 p.m. to 5 a.m., during which all commercial outlets and restaurants must shut, although there are exceptions for bakeries, pharmacies and neighbourhood grocery shops.
Restaurants will be able to apply for compensation of 20% of their average revenues to make up for income lost over the next two weekends, Costa announced, after workers in areas where the weekend lockdown was already in place protested that it was killing the sector.
AHRESP, an association representing the hotel and restaurant sector, said 49,000 businesses had been wiped out between July and September.
Any municipality with more than 240 new cases per 100,000 people in the space of two weeks must follow the new rules. Seven were removed in the past week as their infection rate fell below the threshold.
A nationwide state of emergency that came into force on Monday and is due to last until Nov. 23 could also be extended if necessary.
Portugal, with just over 10 million people, has recorded a comparatively low 191,011 cases and 3,181 deaths.
However, last Saturday the number of daily infections hit 6,640, the highest figure since the pandemic started, albeit with an expanded testing programme.
"The least we owe healthcare professionals is to make an additional effort," Costa said. "The rule is simple: We have to stay at home."
(Reporting by Catarina Demony; Editing by Victoria Waldersee and Kevin Liffey)
This story has not been edited by Firstpost staff and is generated by auto-feed.
Find latest and upcoming tech gadgets online on Tech2 Gadgets. Get technology news, gadgets reviews & ratings. Popular gadgets including laptop, tablet and mobile specifications, features, prices, comparison.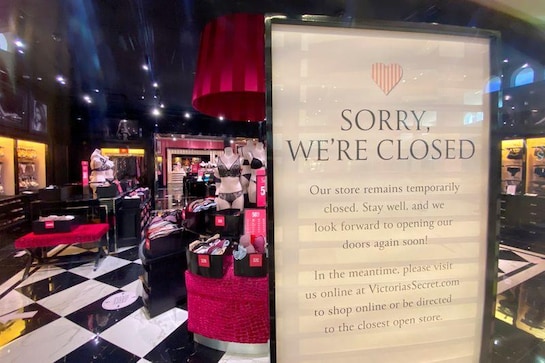 Business
By Howard Schneider WASHINGTON (Reuters) - The explosive surge in U.S. coronavirus cases this fall has left a question hanging: When will the economy take its own turn for the worse
Business
FRANKFURT/WASHINGTON (Reuters) - The heads of the Federal Reserve and the European Central Bank welcomed the encouraging results in trials of a vaccine candidate for the novel coronavirus but stressed that the economic outlook will remain uncertain. Fed chair Jay Powell and ECB President Christine Lagarde said the economy was still in for a tough time even if the development of a potential vaccine by U.S. drugmaker Pfizer and German partner BioNTech SE was reason for some optimism further ahead
Business
By Sumita Layek (Reuters) - India's fuel consumption in October registered its first year-on-year increase since February, as slowing coronavirus cases and increased mobility accelerated an economic recovery, data showed on Thursday.