Pope Francis to visit flood-hit northern Peru region today, will return to Rome on Sunday
The trip to Trujillo comes one day before Pope Francis is scheduled to depart back to Rome after a week-long trip to Chile and Peru
Lima: When Pope Francis travels to northern Peru on Saturday he will find a region still reeling from devastating floods nearly a year ago that toppled hundreds of thousands of homes, left streets covered in thick layers of mud and even ripped apart tombs from an above-ground cemetery.
Near the city of Trujillo, where the pontiff will celebrate Mass and ride through a hard-hit neighborhood bearing the same name as his own Argentine birthplace, thousands are still living in tents after El Nino rains killed more than 150 and sent thousands onto rooftops seeking rescue.
Amidst that backdrop the pope is likely to encounter a frustrated population hoping his visit can quicken the pace of reconstruction from the worst environmental disaster to strike Peru in nearly two decades.
"People are furious because authorities haven't done anything," said Carlos Bocanegra, 60, a biologist who lives in Trujillo. Francis will be the second pope to visit the coastal city periodically struck by disastrous rains caused by a warming of Pacific Ocean waters.
Pope John Paul II visited Trujillo in 1985 during a decade in which Peru was struck not just by El Nino floods but
also hyperinflation and political violence.
"Peace should arrive through dialogue and not violence," the late pontiff told Peruvians during his visit to the city. Three decades later many of the same inequalities that existed back then remain entrenched in Peruvian society, with poor, rural areas still unprepared to face the damage caused by environmental calamity.
Bocanegra lamented that one year after the floods many streets in Trujillo have been left contaminated by the fungus
and debris following storms estimated to have caused several billion dollars in damage.
He vividly remembers how the street in front of his house turned into a river so forceful it pulled furniture with its
current. "We were left trapped," he recalls.
Images of Peruvians forming human chains to help one another cross flooded roads and remarkable stories of survival from those who emerged alive from mudslides captivated the nation for months.
Official says the floods impacted nearly 2 million people.
The trip to Trujillo comes one day before Francis is scheduled to depart back to Rome after a week-long trip to
Chile and Peru. While the pontiff's trip to Chile was marred by protests over the Catholic Church's response to priest abuse and the firebombing of 11 churches, the pope has received a decidedly warm welcome in Peru.
Thousands in the deeply Catholic country have lined the streets wherever he travels to cheer and greet him.
On Friday, thousands of Peruvians travelled to Trujillo in order to attend the seaside Mass he celebrated in the city nearly 600 kilometers (370 miles) north of the nation's capital in Lima. Afterward he took a ride on the streets of the Buenos Aires neighborhood in the pope mobile.
Sports
India suffered defeats to Brazil (1-6) and Chile (0-3) in their earlier two matches and they take on Venezuela in their last match on Thursday at the Arena da Amazonia
Sports
On the eve of the match, India head coach Thomas Dennerby said that his side showed a lot of positive intent against Brazil, something that will give them a lot of confidence heading into the match against Chile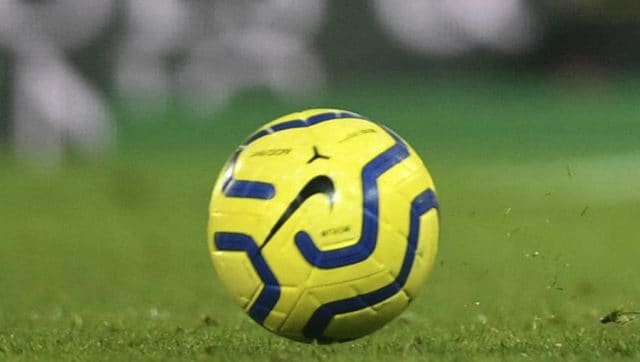 Sports
Ranked a place below Venezuela in the FIFA rankings at 57th, India entered their final game of the tour aiming for a positive result.