Pompeo says Saudi leaders pledge thorough probe of Khashoggi disappearance
WASHINGTON (Reuters) - U.S. Secretary of State Mike Pompeo said on Tuesday that Saudi leaders strongly denied any knowledge of what took place in their Istanbul consulate during a visit by U.S.-based Saudi journalist Jamal Khashoggi and promised a serious and credible investigation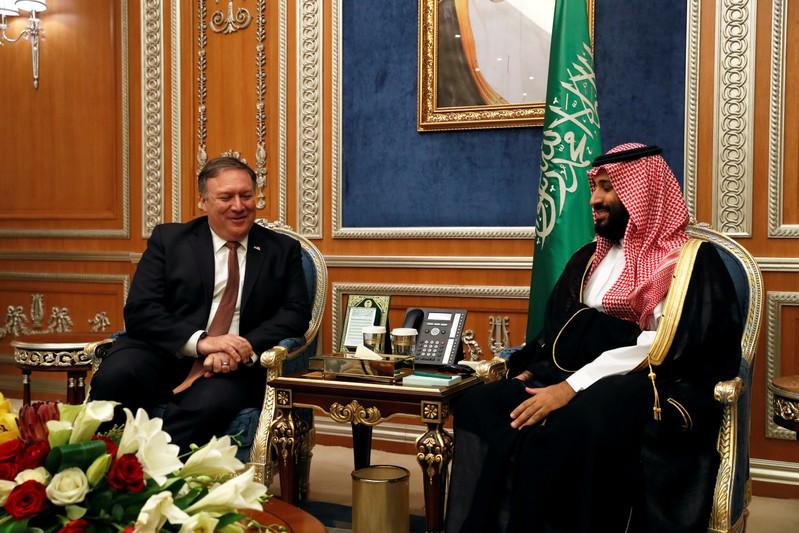 WASHINGTON (Reuters) - U.S. Secretary of State Mike Pompeo said on Tuesday that Saudi leaders strongly denied any knowledge of what took place in their Istanbul consulate during a visit by U.S.-based Saudi journalist Jamal Khashoggi and promised a serious and credible investigation.
"During each of today's meetings, the Saudi leadership strongly denied any knowledge of what took place in their consulate in Istanbul," Pompeo said in a statement from Saudi Arabia. "My assessment from these meetings is that there is serious commitment to determine all the facts and ensure accountability, including accountability for Saudi Arabia's senior leaders or senior officials."
(Reporting by Lesley Wroughton; Writing by David Alexander; Editing by Mohammad Zargham)
This story has not been edited by Firstpost staff and is generated by auto-feed.
Find latest and upcoming tech gadgets online on Tech2 Gadgets. Get technology news, gadgets reviews & ratings. Popular gadgets including laptop, tablet and mobile specifications, features, prices, comparison.
World
By Jeff Mason WASHINGTON (Reuters) - U.S. President Donald Trump, facing the possibility of a cash crunch, said on Tuesday he would spend "whatever it takes" of his own money to finance his 2020 presidential campaign against Democrat Joe Biden if he had to
World
By Lisandra Paraguassu BRASILIA (Reuters) - Brazilian House Speaker Rodrigo Maia said on Tuesday that lawmakers are currently finalizing the text of a bill targeting those that finance "fake news" attacks on social media sites, adding that it could be voted on by the end of this year. The draft of the Brazilian bill was approved in the Senate on June 30, but the lower house created a working group to suggest modifications. Those changes will be finalized in two weeks, Maia said
World
DUBLIN (Reuters) - Ireland plans to allow the reopening of all pubs on Sept. 21, dropping a ban on bars that do not serve food, a senior minister said on Tuesday.