Pompeo says downing of Russian plane an 'unfortunate incident'
WASHINGTON (Reuters) - U.S. Secretary of State Mike Pompeo said on Tuesday the shooting down of a Russian military plane by Syrian anti-aircraft fire was an 'unfortunate' incident and a reminder that a political resolution to the conflict was needed. 'Yesterday's unfortunate incident reminds us of the need to find permanent, peaceful, and political resolutions to the many overlapping conflicts in the region and the danger of tragic miscalculation in Syria's crowded theater of operations,' Pompeo said in a statement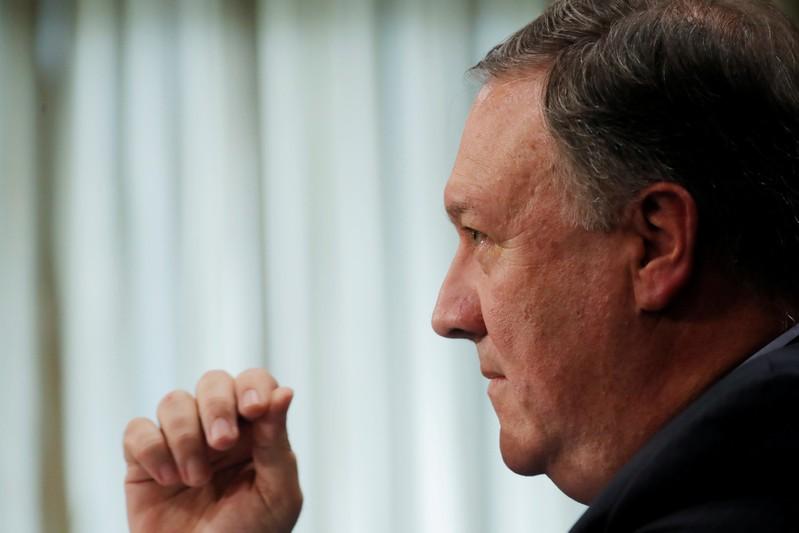 WASHINGTON (Reuters) - U.S. Secretary of State Mike Pompeo said on Tuesday the shooting down of a Russian military plane by Syrian anti-aircraft fire was an "unfortunate" incident and a reminder that a political resolution to the conflict was needed.
"Yesterday's unfortunate incident reminds us of the need to find permanent, peaceful, and political resolutions to the many overlapping conflicts in the region and the danger of tragic miscalculation in Syria's crowded theater of operations," Pompeo said in a statement.
He also called for an end to Iran's "provocative" transit of weapons through Syria, which he said was a threat to the region.
(Reporting by Lesley Wroughton; Editing by James Dalgleish)
This story has not been edited by Firstpost staff and is generated by auto-feed.
India
Danish's photographs were not just documentation, but the work of someone who went down to eye-level, as they say in photographic parlance.
World
ATHENS (Reuters) - Greek police used teargas and water cannon to disperse people who had gathered in central Athens on Saturday to protest against mandatory COVID-19 vaccinations. More than 4,000 people rallied outside the Greek parliament for a third time this month to oppose mandatory inoculations for some workers, such as healthcare and nursing staff.
World
ISTANBUL (Reuters) - Two Turkish soldiers were killed and two were wounded in an attack on their armoured vehicle in northern Syria, and Turkish forces immediately launched retaliatory fire, Turkey's defence ministry said on Saturday. "Our punitive fire against terrorist positions is continuing," the statement on Twitter on said. It did not specify where the attack occurred, but media reports said it was in the al-Bab area.