Pompeo says after Lai arrest, unlikely that China will rethink Hong Kong stance
By Daphne Psaledakis and Humeyra Pamuk WASHINGTON (Reuters) - U.S.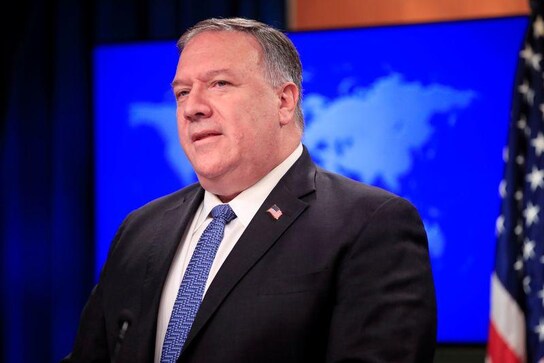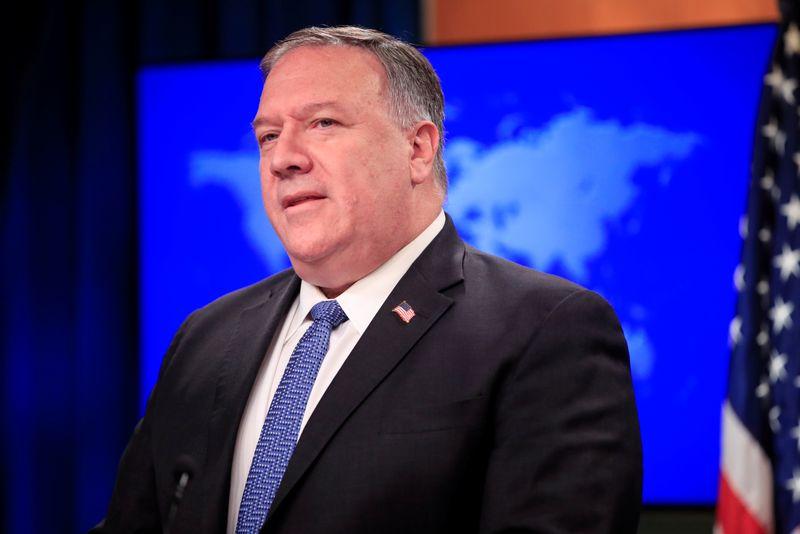 By Daphne Psaledakis and Humeyra Pamuk
WASHINGTON (Reuters) - U.S. Secretary of State Mike Pompeo on Monday slammed China for the arrest of Hong Kong media tycoon Jimmy Lai, who he said was a "patriot," and said the move indicated that Beijing is unlikely to change its position on the financial hub.
Pompeo told the Conservative Political Action Conference that the United States would take action to ensure that Washington treated Hong Kong as an extension of China after Beijing passed its new national security legislation in June, prompting Washington to end the territory's special status.
"I'm not optimistic given what we saw this morning ... that they're going to change what they're doing," Pompeo said.
"But what we can be sure, and President Trump has said, is that to the extent the Chinese Communist Party treats Hong Kong as just another communist-run city, the United States will do the same," he added.
Pompeo said that Lai, who on Monday became the highest-profile person arrested under a new national security law, was a "patriot" who wanted nothing more than basic freedoms for the people of Hong Kong.
Lai's arrest comes amid Beijing's crackdown against pro-democracy opposition in the city and further stokes concerns about media and other promised freedoms when it returned to China in 1997. China imposed the sweeping new security law on Hong Kong on June 30, drawing condemnation from Western countries.
Pompeo said he fears that Hong Kong may have had its last democratic election, in an apparent reference to 2019's lower-level district council elections, when a young, more defiant generation of democrats scored an overwhelming win.
Hong Kong leader Carrie Lam last month postponed a Sept. 6 election for seats in the city legislature for a year because of a spike in novel coronavirus
cases, drawing condemnation from the United States, which said it was the latest example of Beijing undermining democracy in the Chinese-ruled territory.
(Reporting by Daphne Psaledakis and Humeyra Pamuk; Editing by Chris Reese and Jonathan Oatis)
This story has not been edited by Firstpost staff and is generated by auto-feed.
World
ATHENS (Reuters) - Greek police used teargas and water cannon to disperse people who had gathered in central Athens on Saturday to protest against mandatory COVID-19 vaccinations. More than 4,000 people rallied outside the Greek parliament for a third time this month to oppose mandatory inoculations for some workers, such as healthcare and nursing staff.
World
ISTANBUL (Reuters) - Two Turkish soldiers were killed and two were wounded in an attack on their armoured vehicle in northern Syria, and Turkish forces immediately launched retaliatory fire, Turkey's defence ministry said on Saturday. "Our punitive fire against terrorist positions is continuing," the statement on Twitter on said. It did not specify where the attack occurred, but media reports said it was in the al-Bab area.
World
By Marcelo Rochabrun SAO PAULO (Reuters) - Protesters took to the streets in several Brazilian cities on Saturday to demand the impeachment of far-right President Jair Bolsonaro, whose popularity has fallen in recent weeks amid corruption scandals against the backdrop of the pandemic. This week, news broke that Brazil's defense ministry told congressional leadership that next year's elections would not take place without amending the country's electronic voting system to include a paper trail of each vote. Bolsonaro has suggested several times without evidence that the current system is prone to fraud, allegations that Brazil's government has denied