Politics under RTI: World over there are problems with this process
From Africa's corruption snags to America's crackdown on Bradley Manning, freedom of information laws entail a beleaguered process
The trial for Bradley Manning, an American soldier charged with espionage and aiding the enemy, began on Monday.
In early 2010, Manning handed hundreds of thousands of diplomatic cables and Army reports about drone strikes, Guantanamo abuse and corruption over to Wikileaks. A member of the armed forces,
speaking to The Guardian
on condition of anonymity, said that Manning should have "applied to leave the military, and then filed freedom of information requests...he should have had faith in the system."
The system, however, has already failed Manning. When Reuters attempted to use the freedom of information act to get video footage of one of the more explosive revelation of the leak - footage of Reuters employees, amongst others, being shot by a US Apache helicopter in Iraq - their request was denied.
Manning's case can be dismissed - it's not a clear-cut case because Manning is a whistle-blower, even though whistleblower laws have reportedly been broken with Manning being subjected to torture. But in more recent news, some of Obama's appointees were found by AP to be using "secret email addresses". This can, as the news agency noted, "complicate the agencies' legal responsibilities to find and turn over emails under public record requests". And it did. When AP reviewed emails available under the federal open records law, it couldn't find a single instance of one sent from one of the secret email addresses.
In the UK, the freedom of information act has been an important tool when trying to hold increasingly-secretive public bodies to account. But there too, are procedural stumbling blocks put in place by public authorities. In a recent case, the Birmingham City Council insisted that people filing a right to information case be charged a minimum of 25 pounds so as to control the volume of requests that come in.
The UK's and America's snags with the right to information act, however, are leagues ahead of India's, if errors could be ranked qualitatively. India is now struggling to even get political parties under the ambit of the Right To Information (RTI) Act to make party funding a transparent process. Barring the CPI, no party has welcomed the decision.
Political institutions throughout the world, with few exceptions, attempt to find loopholes to draw out a straightforward information-seeking process. One of the exceptions is Sweden, whose freedom of information legislation was the first modern law of its kind. In fact, any whistleblower like Manning would have a very different fate in Sweden - beyond public body information, even secret information can be passed on to journalists and the general public without risk of criminal charges.
Another key difference in freedom of information legislation across the world and in India is that the definition of protected documents (the revealing of which might harm the country's safety) is very rigidly defined. The European Union is amongst those which have established an independent body to determine the validity of classified documents, and countries such as Greece have also lowered the importance of a 'classified' qualification -- just calling something classified isn't enough reason to keep it from the public. The document has to be accessible under the Code of Administrative Procedure.
Closer parallels with India's current quandary can be drawn with Africa. The African Union Convention on Preventing and Combating Corruption (AUCPCC) was adopted in 2003. It's geared almost exclusively, as the RTI aims to do here, to make the financial channels behind major political parties known to the public. However, the one major difference in the legislation is that the AUCPCC states that a refusal to reveal information shall be subject to appeal by an independent body and/or the court. This is something which has been implemented repeatedly despite snags over the ten years of the convention being in place. Whether the RTI in India be able to set a similar mechanism in place remains to be seen.
Subscribe to Moneycontrol Pro at ₹499 for the first year. Use code PRO499. Limited period offer. *T&C apply
Sports
Seth Jahn spoke against repeal of what was known as Policy 604-1, put in place in response to US women's team star Megan Rapinoe kneeling in support of Colin Kaepernick.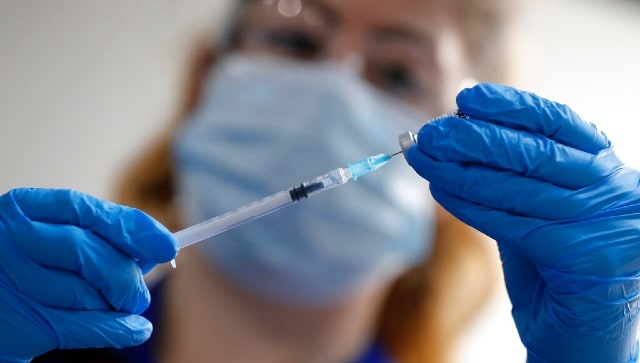 World
Almost 2 million people aged 60 to 63 will be invited from Monday, with letters explaining how they can make an appointment for the jab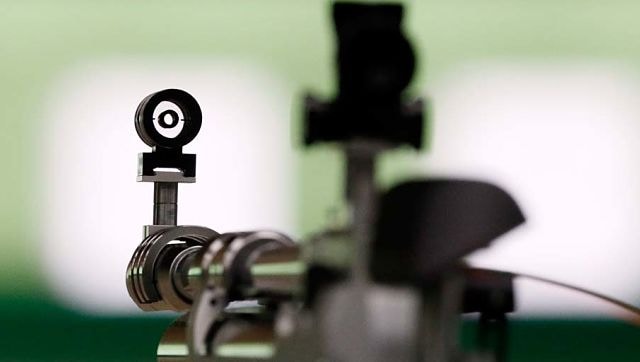 Sports
The combined world cup for rifle, pistol and shotgun shooters is scheduled to be held at the national capital's Dr Karni Singh Shooting Range from 18-29 March.