How Coke and Pepsi fake it in China: with shrinking sizes
What smaller bottles say about the 'politics of price rise' in China.
Multinationals tripping over themselves to service the 'billion-plus' Chinese consumers are finding that the 'free market with Chinese characteristics' doesn't always work to plan. Last fortnight, Unilever was slapped with a fine of 2 million renminbi (about $300,000) for announcing that price hikes on its products in China would be inevitable owing to higher input costs.
China's price regulators, battling high inflation, ruled that "repeated remarks" about planned price rises from Unilever, the world's second-largest consumer goods company, had "severely disrupted the market order." The company, they said, had deliberately spread "misinformation" and set off a stampede of buying to beat the price rise.
With tail firmly tucked behind its legs, the company kowtowed and said that "as a company with long-term commitments to China, we accept the decision to be sensitive to the local environment.
Other multinationals are quickly learning the lesson from Unilever's experience, and the warning from Chinese officials that "violations" by multinational companies would not be tolerated.Proctor & Gamble CEO Bob McDonald said his company would consider a price rise "only as the last option".
Wary of drawing unsavoury official attention to themselves with price rises at a time when inflation concerns are on top of the minds, Coca-Cola and Pepsi Cola have opted to fake it by selling smaller bottles - from 600 ml to 500 ml - while holding prices steady.
China has, in fact, enforced an informal 'price control order', and has resorted to some unusual tactics to tame inflation, according to media commentaries.
"In addition to imposing huge fines, technocrats have been resorting to unusual tactics, such as buying vegetable stands in Beijing, eliminating road tolls for trucks carrying farm produce, and flooding markets with strawberries discharged from state reserves. The NDRC is going after stores for deceptive advertising on prices, a tactic that has become widespread in China's inflationary environment. The central government is also affecting price levels by cracking down on speculation. For instance, the State Council in November issued a 16-point circular on the topic and then upped the penalties on speculators in December. In early January, the NDRC announced regulations aimed at price fixing, an indirect tactic to get at inflation."
Yet, as economist Stephen Roach noted recently, China's approach to tackling inflation is ineffective. And price controls, be they formal or informal, never work. And in all this, the multinationals themselves are getting a lesson in market economics, Chinese-style.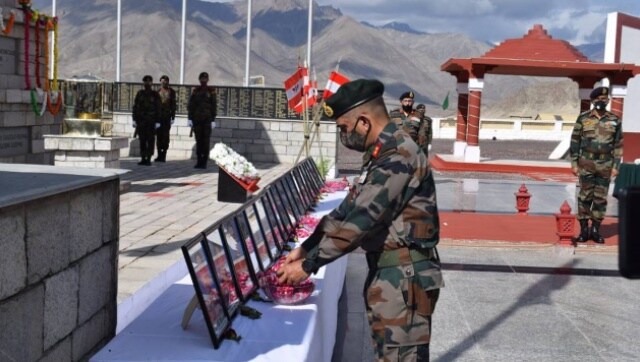 India
On the first anniversary of the deadly clashes, Chief of Army Staff Gen MM Naravane led the force in hailing the valour of the 20 soldiers who lost their lives in face of "unprecedented" Chinese aggression
World
What exactly motivated them to make the epic journey remains a mystery.
Sports
There have been calls for boycott of Chinese products after face-off between the armies of the two countries in eastern Ladakh last year.