Polish parliament approves Warsaw's stance against EU budget plan
WARSAW (Reuters) - Poland's lower house of parliament on Thursday passed a resolution sponsored by the prime minister supporting Warsaw's stance on vetoing the EU's budget and recovery fund plans. Poland and Hungary have refused to back the financial plan for the European Union even though they are beneficiaries, since the money has been made conditional on countries respecting the rule of law, an issue over which Warsaw and Budapest's ruling nationalists have repeatedly clashed with Brussels. The resolution, passed by a 236-209 margin with one abstention, 'will strengthen the prime minister in further negotiations,' Sebastian Kaleta, a member of one of the smaller parties in the ruling coalition, wrote on Twitter
WARSAW (Reuters) - Poland's lower house of parliament on Thursday passed a resolution sponsored by the prime minister supporting Warsaw's stance on vetoing the EU's budget and recovery fund plans.
Poland and Hungary have refused to back the financial plan for the European Union even though they are beneficiaries, since the money has been made conditional on countries respecting the rule of law, an issue over which Warsaw and Budapest's ruling nationalists have repeatedly clashed with Brussels.
The resolution, passed by a 236-209 margin with one abstention, "will strengthen the prime minister in further negotiations," Sebastian Kaleta, a member of one of the smaller parties in the ruling coalition, wrote on Twitter.
Government spokesman Piotr Muller thanked lawmakers for their support. "We are convinced that a compromise will be reached in the negotiation process that will enable the Polish government to accept a solution," he told Reuters.
EU leaders were on Thursday due to discuss the Polish and Hungarian veto on the 1.8 trillion euro plan meant to help member states recover from the recession caused by the COVID-19
pandemic. But EU officials do not expect the matter to be resolved this week.
Muller said an acceptable proposal for Poland had not yet been presented and was unlikely to be agreed during the EU leaders' talks.
Prime Minister Mateusz Morawiecki, in an address to parliament on Wednesday, railed against what he said was the unequal treatment of some EU member states.
The draft of the resolution states that the lower house "appreciates the fact that Polish representatives have blocked further work on the package of budget solutions".
It also calls on EU states to return to talks aimed at reaching a compromise in line with EU treaties and the conclusions of a European Council meeting in July.
(Reporting by Agnieszka Barteczko, Pawel Florkiewicz, Joanna Plucinska and Alan Charlish; Editing by Mark Heinrich)
This story has not been edited by Firstpost staff and is generated by auto-feed.
Find latest and upcoming tech gadgets online on Tech2 Gadgets. Get technology news, gadgets reviews & ratings. Popular gadgets including laptop, tablet and mobile specifications, features, prices, comparison.
World
By Jose Sanchez BELIZE CITY (Reuters) - Belize voted on Wednesday for a new prime minister to replace Dean Barrow, who is stepping down after more than a dozen years in charge as the Central American country grapples with an economic slump deepened by the coronavirus pandemic. Barrow's conservative United Democratic Party (UDP) is now in the hands of Patrick Faber, who is battling its traditional center-left adversary, the People's United Party (PUP), to secure a fourth consecutive UDP term in office
World
By Jason Lange and Julia Harte WASHINGTON (Reuters) - Georgia will re-count all paper ballots cast in the Nov. 3 presidential election by hand, the state's top election official said on Wednesday, a mammoth task that must be completed by Nov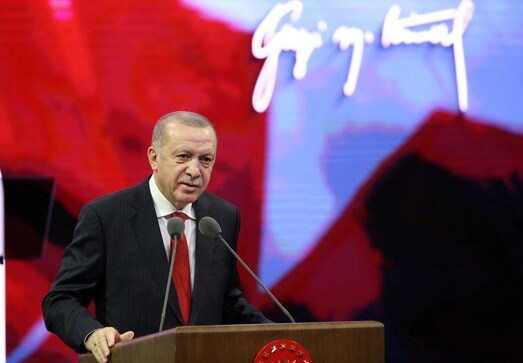 Business
By Nevzat Devranoglu and Ece Toksabay ANKARA (Reuters) - Turkish President Tayyip Erdogan pledged a new economic growth strategy on Wednesday based on stability, lower inflation and international investment, an abrupt shift in rhetorical gears that sparked an rally of up to 4% by the lira.