Polish minister says missile shield no threat to Russia - report | Reuters
WARSAW The U.S. missile shield to be located in Poland does not pose a threat to Russia's security, Poland's state-run news agency PAP quoted Foreign Minister Witold Waszczykowski as saying on Sunday. Russian President Vladimir Putin said on Friday that Poland and Romania could find themselves in the sights of Russian rockets because they are hosting elements of a U.S
WARSAW The U.S. missile shield to be located in Poland does not pose a threat to Russia's security, Poland's state-run news agency PAP quoted Foreign Minister Witold Waszczykowski as saying on Sunday.
Russian President Vladimir Putin said on Friday that Poland and Romania could find themselves in the sights of Russian rockets because they are hosting elements of a U.S. missile shield that Moscow considers a threat to its security.
"President Putin should know very well that the anti-missile shield in Poland has no relevance to Russian security. This system is to defend Europe from a missile attack from the Middle East," Waszykowski told PAP in an interview published on Sunday.
"However, the military presence (in Poland) of the Americans and multinational NATO forces is a response to indeed aggressive behaviour by the Russian authorities, who are frightening us. This will be a presence of a defensive nature, not posing a threat to Russia."
(Reporting by Agnieszka Barteczko; Editing by Greg Mahlich; Editing by Greg Mahlich)
This story has not been edited by Firstpost staff and is generated by auto-feed.
World
Published in 2019, the book addresses the issue of migrant children traveling unaccompanied to the United States.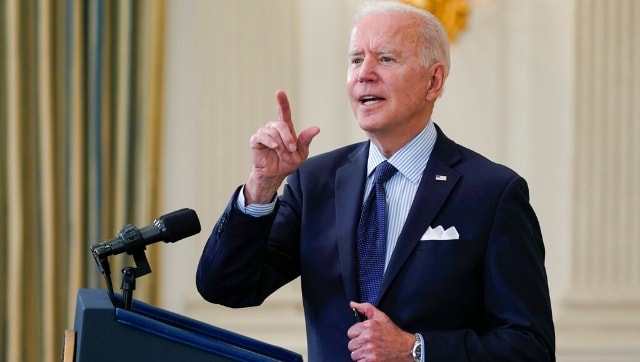 World
Biden will leave for the UK on Wednesday and then visit Brussels and Geneva as part of the trip, that ends next week
India
One in two Indian-Americans reported being discriminated against in the past one year, with discrimination based on skin colour identified as the most common form of bias