Polish experts in Syria's Palmyra to restore famed Lion of Al-Lat
Polish experts in Syria's Palmyra will now restore the famed lion statue which was destroyed by Islamic State in 2015
Palmyra (Syria): When two Polish heritage experts first restored the famed lion statue in Syria's Palmyra in 2005, they never imagined they would see it smashed to pieces only a decade later.
"We did new restoration, new presentation of this lion, the Lion of Al-Lat. And after, I thought, I'm doing this (to last) for over 200 years or 300 years, maybe more," archeologist Bartosz Markowski told AFP.
"But it appears it was only 10 years."
Markowski spoke to AFP at the entrance of Palmyra's museum, where the striking 15-tonne Lion of Al-Lat lay in large, jagged pieces.
It was smashed by the Islamic State group, which overran Palmyra - known as the "Pearl of the Desert" - in May 2015.
During their ten-month rule over the city, the jihadists executed hundreds of civilians and blew up some of Palmyra's most beautiful temples and funerary towers in the old city.
Palmyra's museum lies in the residential parts of the city.
The destroyed Lion of al-Lat at the museum's entrance serves as a harbinger for the destruction inside: statues lay in pieces blanketed in dust and debris.
Syria's government forces recaptured the city on 27 March, and experts immediately set to work assessing the damage to the city's historic ruins.
Markowski, from the University of Warsaw's archeology institute, was the first foreign archeologist to enter Palmyra after the regime win.
He arrived in Palmyra with his colleague Robert Zukowski, from the Polish Academy of Sciences, in mid-April for a one-week mission to evaluate the damage.
The three-metre-tall Lion of al-Lat dated back to the 1st century BC.
It was first discovered in 1977 by a Polish archeological mission at the temple of Al-Lat, a pre-Islamic Arabian goddess.
Nearly four decades later, his hair and clothes covered in dust, Markowski patiently catalogued the broken pieces of the limestone monument.
"This lion is like our baby. We have had a sentimental relationship with this statue ever since we came in 2005 to help restore Palmyra," Markowski said.
As soon as he and Zukowski heard IS was pushed out of Palmyra, "we decided to return at the invitation of the Directorate of Antiquities and Museums of Syria," he added.
Maamun Abdulkarim, the head of Syria's antiquities department, says the two Polish workers are "heroes."
Markowski said he felt he "had to come back as soon as possible."
"We were excited because we had not seen any photos since one year, or almost one year, since Daesh came here," he said, using an Arabic acronym for Islamic State.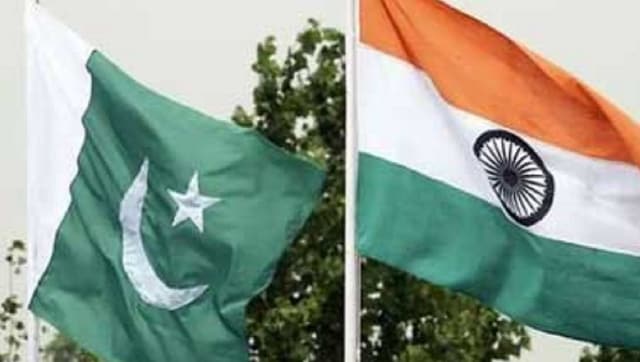 India
It is of course conceivable, that Islamic State recruits are being provided swimming-lessons. Even the most credulous consumers of propaganda, though, would concede the dossier falls short of homework.
Health
Doctors suggested that instead of the standard approach, where one or two other drugs are used in combination with artemisinin, doctors should now use three, as is often done in treating tuberculosis and HIV.
World
Ali Kalora was one of two militants killed in the raid, said Central Sulawesi's regional military chief Brigadier General Farid Makruf. He identified the other suspected extremist as Jaka Ramadan