PM Modi's haste to solve complex neighbourhood foreign policy puzzle has backfired
For a Prime Minister who's neighbours-first foreign policy mantra won him enormous goodwill, Narendra Modi has failed to live up to his promise.
It seems ironically that for a Prime Minister who's neighbours-first foreign policy mantra won him enormous goodwill while taking office, Narendra Modi has failed to live up to his promise.
As NDA approaches the end of its second year in power, India's ties with some of its closest neighbours have seen a general slide. In Nepal, things have gone from bad to worse; in Sri Lanka, there is a perceptive shift in people's view of India. Despite all efforts, ties with Pakistan have remained static and in the Maldives, Chinese footprints can be seen everywhere.
The only silver lining is in Bangladesh, where bilateral ties are thriving. Though the Prime Minister has won praise generally for energizing India's relations with the world, the neighbourhood policy has been a let-down.
Narendra Modi started off with a bang when he invited all SAARC leaders to his inauguration and set the tone for the future. But within two years, his government has expended much of that goodwill.
Take Nepal for instance. His first visit to Nepal in August 2014 – within months of becoming the PM – was an unqualified success. He punched all the right buttons when he was in Kathmandu. His address to members of the Constituent Assembly got him a standing ovation. He had to stop several times while speaking to be heard over the constant applause.
"People would have voted for him as Prime Minister of Nepal! This was the kind of impact he made on the general public," said a senior Nepalese bureaucrat, who did not wish to be identified (for obvious reasons at the moment).
With the unveiling of Nepal's new constitution in September 2015, trouble began. The Indian-origin Madhesis and a few other groups, many of them living in the plains, got served a raw deal. The Madhesi protests began; so did the economic blockade. Initially the Nepalese blamed India's bureaucrats – saying that Modi was not in the picture. But all that soon evaporated as the blockade continued for over four months and every citizen felt the pitch.
Landlocked Nepal gets most of its essential supplies from India, and disruptions affected both the rich and the poor. Prime Minister Khadga Prasad Sharma Oli fanned the anger against India, by publicly blaming New Delhi and playing the China card. Finally, when the issue was settled and Oli visited India with the promise of restoring ties, the situation calmed down – with both Delhi and Kathmandu making the right noises. But that calm was short-lived.
The latest round of political maneuvering in Nepal brought about another bout of India bashing in Nepal. Much of this had to do with the internal politics. The Nepali Congress leader Sher Bahadur Deuba was all set to replace Oli as the PM. The Maoist chief Prachanda was ready to support the Nepali Congress, and ditch Oli.
But overnight, Prachanda withdrew his promise of support to Deuba and said that he would continue with the current arrangement. China suddenly emerged as a key player. It was the Chinese, never known to interfere in the domestic politics of another country, who decided to change the rules of the game and ensure that Beijing-friendly Oli should remain the PM.
This is being seen as China's answer to India allowing Chinese dissidents to hold a meeting in Dharamshala. The Chinese got their way and Oli upped his anti-India rhetoric. The visit of Nepalese president Bidhya Devi Bhandari to India was called off. Nepal recalled its ambassador Deep Kumar Upadhya, a political appointee from the Nepalese Congress and accused him of conspiring with Delhi to unseat Oli .The long and short of this is that Nepal is riding on the crest of anti-India sentiments. The last word on this crisis is awaited.
In Sri Lanka's case, India's problems with them come as quite a surprise. India's political relations with the national unity government in Colombo, headed by President Maithripala Sirisena and Prime Minister Ranil Wickremesinghe, remain good. The problem is New Delhi's desire to push through a free trade agreement – which includes goods and services – is being opposed by a large majority of nervous citizens.
As a small island nation, people are afraid that the Economic and Technology Cooperation Agreement, which is now being negotiated, will harm local interests. Whether it finally will or not is open to question, but the growing perception among the general public is that India will swallow up small business and land all IT jobs in Sri Lanka.
Business men are angry that the government is kowtowing to India. A Sri Lankan diplomat, who spoke on conditions of anonymity, said: "Why is India in such a hurry. We need time to get people on board. But your people want it NOW."
What he does not know is that Prime Minister Narendra Modi is a man in a hurry and known to get things done quickly. That focus had been his USP as chief minister of Gujarat and the key to his success. Modi has brought the same energy to the PMO, but that can backfire especially while dealing with India's neighbours.
If the Congress-led UPA government exasperated foreign governments with the snail speed with which issues were dealt with, the complaint now is India is impatient to get things signed and sealed despite misgiving among Sri Lanka's population. The result is that an anti-India feeling is growing in the island state.
Resistance to free trade is natural. The India-Sri Lanka free trade agreement, signed in 1999, met with similar resistance in both countries. Lobbyists cried foul, with the rubber lobby in India saying that their business would be destroyed.
The Sri Lankan business community also put up stiff resistance. But the former president Chandrika Kumaratunga and prime minister Atal Bihari Vajpayee went ahead. It was a win-win situation for both countries.
While dealing with Pakistan, India's blow-hot blow-cold policy has so far achieved little. Modi's critics say he did not think-through his foreign policy. In a tough first move, India drew up red lines for talks. No meeting with the Hurriyat Conference before India-Pakistan dialogue!
But that has been reworked with a face saver. Kashmiri separatists can meet Pakistani officials but not be a third party in bilateral talks between the two neighbours. Meaning no meeting before talks?
Completely confusing. But Modi and Sharif both deserve kudos for their efforts. The Indian leader's visit to Lahore last December was some out-of-the-box thinking. That this was followed by the Pathankot attack was unfortunate. But the India-Pakistan peace parleys seem to be going nowhere.
As far as the Maldives are concerned, India had been struggling with its policy even during the UPA regime. Prime Minister Modi dropped Male from his itinerary in March 2015, following the arrest of former President Mohamed Nasheed. But since then, as China's footprints in the Indian Ocean island state has been growing, Delhi and Male are trying to repair ties.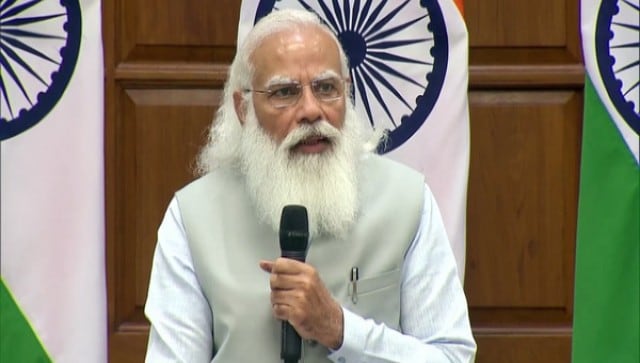 India
Leaders of several NDA constituent parties were in attendance. These included Apna Dal leader Anupriya Patel, JDU leader Ram Nath Thakur, AIADMK leader A Navaneethakrishnan, RPI leader Ramdas Athawale and LJP leader Pashupati Paras
World
Deuba took the oath of office and secrecy on 13 July, a day after a five-member Constitutional Bench of the Supreme Court reinstated the dissolved House of Representatives for the second time in five months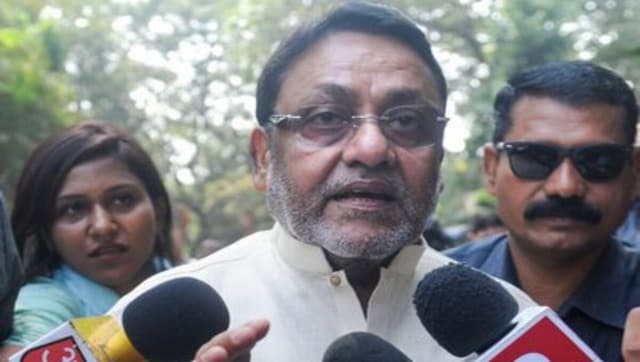 India
Notably, the NCP had offered outside support to the BJP in Maharashtra after the 2014 polls. However, the BJP had come to power with the support of the Shiv Sena