Modi's stopover in Lahore: How Pakistan army was at the heart of this 'impromptu' meeting
Perhaps the most significant facet of the recent spurt in Indo-Pakistan engagement is that it comes just when Pakistan's Army and civilian administration have become more closely integrated.
Perhaps the most significant facet of the recent spurt in Indo-Pakistan engagement is that it comes just when Pakistan's Army and civilian administration have become more closely integrated. The recent moves leading up to negotiations between the two countries' foreign secretaries, which are now slated to open in Islamabad in mid-January, have been building ever since Lt General Nasir Khan Janjua was named Pakistan's National Security Advisor in the third week of October.
Most observers believe that Janjua, who recently retired from the Army, was handpicked by Pakistan's army chief, Raheel Sharif, for this position. It is surely not coincidental that the groundwork for the Indo-Pak engagement was done at the secret meeting of the two National Security Advisors at Bangkok in the first week of December, barely a month after Janjua had taken over the job.
Not just that, Prime Minister Modi's meeting with Jammu and Kashmir Chief Minister Mufti Mohammed Sayeed, at which he is said to have shared his commitment to Indo-Pak negotiations, took place just a few days after Janjua's appointment had been announced in the third week of October. Perhaps his appointment should be viewed as a preliminary step.
It has certainly brought the Pakistan Army — arguably the most potent centre of power in the country — directly into the loop of negotiations. Sartaj Aziz, who was the point man for negotiations in the past, will provide continuity since he is now Pakistan's foreign minister.
The two countries last negotiated when General Musharraf was both Pakistan's President and Chief of Army Staff. The latter post was so much more powerful than his position as head of state and of government that Musharraf never gave it up until widespread pressure forced him to do so late in 2007, just a few months before he was also forced to give up power overall. In the past too, India and Pakistan have negotiated most purposefully when an army dictator has held civilian power too, as in 1963 and 1982-84.
International pressure has been given credit for causing the new rapprochement. It probably did play a role, but the two countries too were evidently ready to engage. In fact, international pressure does not seem to have been as strong a motivating factor as it has been in the past - particularly right after the Indo-China war.
Pressure from the US was far more intense in 2003, when Vajpayee dramatically offered talks with Pakistan just a few months after the two countries' troops had been massed on their borders. The West was initially very pleased with Vajpayee's offer of talks in April 2003. Indeed, the offer was made just a week before US Deputy Secretary of State Richard Armitage visited India, as if to pre-empt pressure from the tough-talking Armitage. He had been expected to lean heavily on India to engage with Pakistan.
However, the West and other global powers-that-be were not so pleased when Vajpayee gave the engagement a quantum boost at the Islamabad Summit in the first week of January 2004. The establishment of a free trade area within two years and an integrated south Asia with 'open borders, single currency' by 2008 were agreed at that summit. Vajpayee lost power four months later, and the agreement never took off.
It is dangerous to lose sight of the fact that international pressure is a nuanced thing. The sort of engagement that the countries that apply pressure want is an engagement of enemies. They do not actually want a settlement that creates comrades. For, that could turn south Asia into a united geopolitical entity, which would change the global balance of power - and would not suit the beneficiaries of current geopolitical arrangements.
In this context, it would be interesting to know the content of the briefing that External Affairs Minister Sushma Swaraj gave to Prime Minister Narendra Modi on the foggy tarmac at Delhi airport as soon as he returned from his triumphal surprise visit to Pakistan Prime Minister's birthday-cum-granddaughter's-wedding celebration on the night of 25 December. One wonders whether it could possibly have been about feedback which the foreign office had received while the prime minister was still on his way back.
There can be no doubt that major international powers would have watched the prime minister's sudden stopover in Pakistan very closely. Whether or not global players egg on the emergent peace process, however, its success hinges on how seriously Pakistan engages, and it is the army that holds the key to success.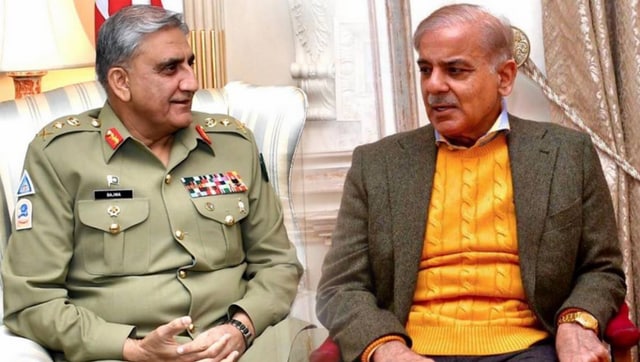 Politics
Both the better part of the last seven decades, the generals of the Pakistan Army have either ruled directly by imposing martial law or have done so in a more indirect by controlling the civilian governments
World
The latest clash between the Taliban and the Pakistan Army on the Durand Line has taken place in the Dand-e-Patan area of ​​Paktia province of Afghanistan
World
Imran Khan, who is recovering from injuries sustained during an assassination bid, has been at the loggerheads with the Army for a few months after his ouster as the prime minister in April