PM Modi's recent US visit makes for good visuals, but lacks substance
With his speech in the US Congress PM Modi made a decisive break with the Third-World-ism and NAM-ism of the past, and presented a self-confident India that wishes to be an equal partner to the US.
The most important thing that PM Modi achieved in his latest visit to America is that he articulated a clear statement of interest. This was referred to by The Wall Street Journal as the 'Modi Doctrine'. Even though that was tongue-in-cheek, PM Modi made a decisive break with the Third-World-ism and NAM-ism of the past, and presented a self-confident India that wishes to be an equal partner to the US.
No more moralizing a la Krishna Menon, no more 'ship-to-mouth' PL-480 funds, and no more brown sahib mouthing memes and pronunciation borrowed from the Brits: here was a PM confidently speaking the Indian English, and appearing to deliver extempore (although there were teleprompters), a rousing speech, complete with a stinging one-liner about the Sonia-led Congress and its obstructionism in the context of open warfare in the US Congress.
Americans should like the self-made PM's Horatio-Alger rags-to-riches story, as it appeals to their myths about nothing being the land of unlimited opportunity and the Protestant work ethic. Yet, there are the "hesitations of history", of decades of American animosity and self-righteous posturing by Indians. It is not yet clear that we are over this.
There are enough irritants: the movement of labor (as in the obstacles facing H1 visas), predatory big pharma and its irritation with section 3 (d) and compulsory licensing, the issue of aggressive evangelism fostered and supported by the American State. Then there is American unease over India's cozy ties with Iran and Russia, mirrored by India's frustration over American chumminess with Pakistan.
Then there is the #DeepState's extreme animosity towards India, exemplified by the hounding of PM Modi. Hillary Clinton, Huma Abedin, and Nancy Powell were instrumental in ten years of demonization, and it's possible that the DeepState funded much of the media crusade against him. Which of course doesn't bode well for a possible Hillary Clinton presidency, of course.
And that brings me to what concerns me about the entire visit. While the Indian side was in full-court press mode, and spared no effort to create goodwill, and the standing ovations and autograph-seeking politicians were all wonderful optics (why, even the congenitally antagonistic The New York Times was forced to 'damn with faint praise'), I am tempted to ask, "where's the substance"?
I am reminded of another Narendra, Swami Vivekananda, and his electrifying speech to his "sisters and brothers of America" over a century ago. Then too, they gave him standing ovations, and announced a star had arisen. But still, 100 years later, the same Hinduism that the Swami preached is, at best, tolerated, and at worst, demonized, by America. Will it be any different for Modi?
Flattery has always been a powerful force used against India. The standing ovations and applause interventions do not mean squat unless there's substance, not just form. In a sense, the PM was going over the heads of the US government directly to the politicians, but let's face it, DeepState remains implacably hostile to India. And they run the place.
It is true there is some forward movement: for instance, in cyber security, and in counter-terrorism. The US, for the first time, explicitly named Pakistan regarding Pathankot and also fingered Lashkar-e-Taiba and Jaish-e-Mohammed as non-state actors in terrorism. So far, so good, but that may merely reflect the fact that after Obama's much-trumpeted withdrawal from Afghanistan in 2014, troops are quietly being re-inserted there because the Taliban (read ISI in baggy pants) are winning.
The Nuclear Liability Bill is not done, and against better sense, there is talk of six American nuclear reactors being installed in Andhra Pradesh. India has not ratified the Paris Agreement on climate change (and it probably shouldn't, considering the very valid perspective that India's per capita emissions are a fraction of the West's), there has been movement on renewable energy.
On the military front (China being Banquo's ghost) there has been agreement on technology transfers, but I suspect most of what will be transferred will be old, even obsolete stuff. And yes, the ongoing Malabar naval exercise off the coast of Japan between the US, Japanese and Indian navies is a precursor to closer co-ordination in the South China Sea. And yes, the Chinese submarine pen on Hainan island close to the Straits of Malacca, and its force projection into the Indian Ocean are alarming to both.
It appears that the PM puts on his best marketing hat for the benefit of the Americans (who are master salesmen), and therefore the visuals were good. But DeepState knows that in the medium term India will work towards a G3, a tripolar world. An India growing at 7-10% a year is another China-like behemoth in the making. As the locus of world trade and strategy shift to the Indo-Pacific and away from the Atlantic, India is a potential competitor, and a frenemy. The glad handing in Washington does nothing to change this simple fact: India is no longer content to play second fiddle or be only a "South Asian" power.
Find latest and upcoming tech gadgets online on Tech2 Gadgets. Get technology news, gadgets reviews & ratings. Popular gadgets including laptop, tablet and mobile specifications, features, prices, comparison.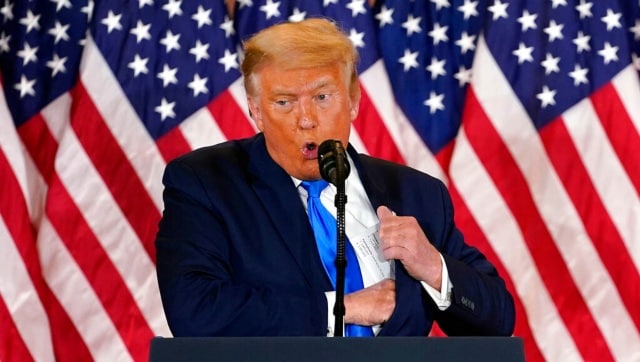 World
Pursuit of moral clarity always leads to flurries of whataboutism and bothsidesism. But we can accept that the world is nuanced and inconsistent without giving up a moral compass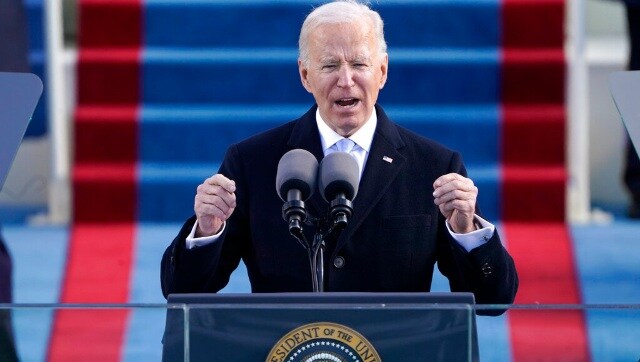 World
Economic ties may strengthen further, in the absence of overtly personal vested interest and a long-term vision replacing a short-term, mercantile approach
India
After causing the public exchequer an estimated hit of more than Rs 30,000 crore, the farmers' protest is spreading out into more disturbing territory