PM Modi to finally meet Nawaz Sharif, but in Kathmandu next month
Prime Minister Narendra Modi did not meet his Pakistani counterpart Nawaz Sharif in New York on the margins of the United Nations General Assembly earlier this month, but a bilateral meeting between them is on the cards
Prime Minister Narendra Modi did not meet his Pakistani counterpart Nawaz Sharif in New York on the margins of the United Nations General Assembly earlier this month, but a bilateral meeting between them is on the cards in the last week of November when the two leaders converge in Kathmandu for the next SAARC summit.
The 18th SAARC summit is scheduled for 26-27 November. It will be well nigh impossible for the Indian and Pakistani prime ministers to ignore each other throughout the two-day event or limit themselves to a mere hand shake.
In January 2002 the then Pakistan President General Pervez Musharraf had stunned the then Indian Prime Minister Atal Bihari Vajpayee during the opening session of SAARC summit in Kathmandu by walking up to Vajpayee and shaking his hand. The Musharraf-Vajpayee handshake was the show stealer and had come barely three weeks after the terror attack on the Indian parliament on 13 December, 2001.
Incidentally, when Musharraf, who was also Pakistan Army chief, shook hands with Vajpayee, the armies of India and Pakistan were locked in a major stand-off; close on the heels of the Kargil War of 1999. It was also the time when the Vajpayee government had already launched Operation Parakram and thousands of India n army troops were deployed on the International Border and Line of Control in retaliation to the terror attack on parliament.
The Vajpayee government wound up Operation Parakram only on 10 June, 2001 and ordered troops to go back to their peacetime positions.
Those were extraordinary times when the specter of a nuclear war loomed large on the Indian sub-continent.
In comparison, India-Pakistan relations are now far better managed even after India's angry unilateral cancellation of the 25 August foreign secretary-level talks in Islamabad.
Actually Modi may not have been averse to meeting Sharif in New York, but for two reasons. One was the ego factor. Indians were convinced that they had nothing much at stake in a possible meeting between Modi and Sharif. And secondly it was felt that if Pakistan was so keen on a pull-aside in New York, they should have taken the initiative, which they did not.
The two sides had already made moves towards a possible meeting between Modi and Sharif in New York. Days before PM Modi embarked on his maiden visit to the US, National Security Advisor Ajit Doval and Foreign Secretary Sujatha Singh had met the Pakistani envoy in New Delhi, Abdul Basit, separately.
Secondly, there was a genuine time constraint. So it was not just Sharif's Kashmir rant during his speech at the UNGA on 26 September that prevented a meeting. Modi had reached New York on 26 September while Sharif was to fly back home the same evening. This literally left a few hours' window for arranging the meeting and neither side showed any interest in choreographing one.
But Kathmandu will be an entirely different ball game. One, it is still two months away and by then time would have played a great healer.
Two, bilateral meetings between participating leaders on the margins of a regional grouping is the usual norm. If Indian and Pakistani prime ministers keep away from such a bilateral meeting, it will generate even bigger news and neither side would like that situation.
Three, after New York was finally shut, Pakistan's foreign affairs and national security advisor Sartaz Aziz went on record admitting that the timing of Pakistan envoy Abdul Basit's meeting with Hurriyat leaders was "perhaps not totally right". This assuaged India somewhat, though it is also clear that Pakistan will continue to engage with Kashmiri separatists.
Four, the prime ministers of India and Pakistan have to meet and they can't shun each other as such an approach will result in a vacuum in Indo-Pak ties, triggering international pressure on both sides.
The Modi government knows that it is not possible to have normal relations with Pakistan until the Pakistani political establishment receives instructions from Rawalpindi, the headquarters of the Pakistan Army. But the Indian government has made it clear that all it can do with Pakistan is have a government-to-government engagement, thus ruling out the scope of New Delhi talking directly to Pakistan army chief General Raheel Sharif.
Therefore, while Modi may shake hands with his Pakistani counterpart in Kathmandu and have a pull-aside meeting, it would merely be talks for talks without any substantive outcome.
*The writer is FirstPost Consulting Editor and a strategic analyst who tweets @Kishkindha.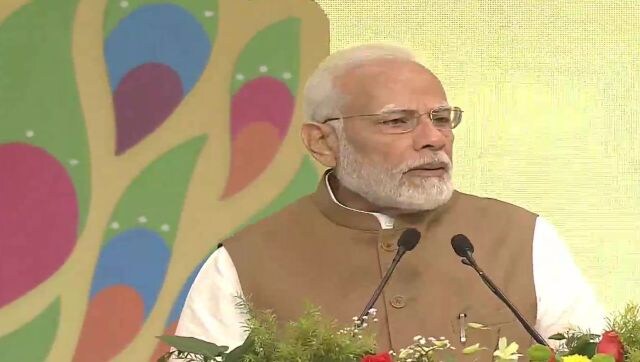 Politics
'In the past, the Congress had used words like 'neech aadmi', 'maut ka saudagar' and 'naali ka keeda' for me. I urge you to talk about development instead of playing this game of 'aukat', he said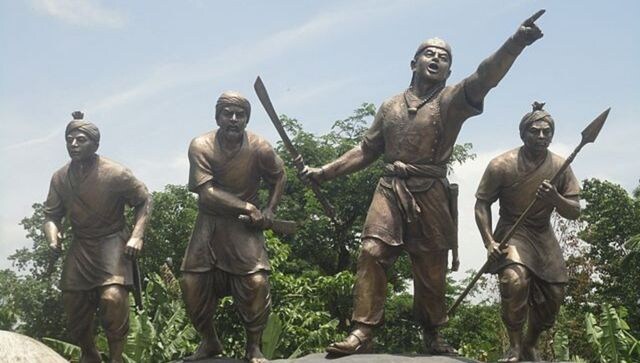 India
PM Narendra Modi will attend the valedictory function being organised in Delhi's Vigyan Bhawan on 25 November to celebrate the 400th birth anniversary of Ahom commander Lachit Barphukon. The legendary warrior is renowned for routing the Mughals in the 1671 battle of Saraighat
India
India is currently part of the G20 Troika (current, previous, and incoming G20 Presidencies) comprising Indonesia, Italy, and India. The prime minister is attending the summit at the invitation of Indonesian President Joko Widodo. Indonesia is the current chair of the G-20