#Plutoflyby trends on Twitter as NASA's New Horizon sends breathtaking photo
As NASA put out a photo of Pluto sent from the spacecraft New Horizon, Twitter went into a tizzy with excitement. And as we wait for more photos #plutoflyby has become a trend on the social media site.
In what can be called a historic moment for space exploration, an unmanned NASA spacecraft hurtled towards an area of space which has never been explored before and which scientists have nicknamed the 'Wild West' of space. The $700 million piano-sized Nasa spacecraft New Horizons made its closest approach to Pluto.
The spacecraft which rocketed away from Cape Canaveral on 19 January 2006 is carrying the ashes of Clyde Tombaugh, the man who discovered the planet 85 years ago.
New Horizon will send the most detailed images of the celestial body, which was once called a planet. But official confirmation will not come until Tuesday night, 13 nerve-racking hours later. That's because Nasa wants New Horizons taking pictures of Pluto, its jumbo moon Charon and its four little moons during this critical time, not communicating with Earth.
However, Nasa has already put out one of the photos sent from New Horizon. And it shows a big heart on the planet. This photo sent Twitter users into a tizzy.
And as the world waits with bated breath for more photos, the hashtag #plutoflyby started trending on Twitter with people hailing Nasa's ambitious project.
Here's what people had to say on Twitter:
World
Not much is known about the details of the record-breaking spacecraft. But the officials claim that it was doing many scientific experiments about 400 km above the earth. The X-37B was built by the Boeing Company for NASA before being used by the US military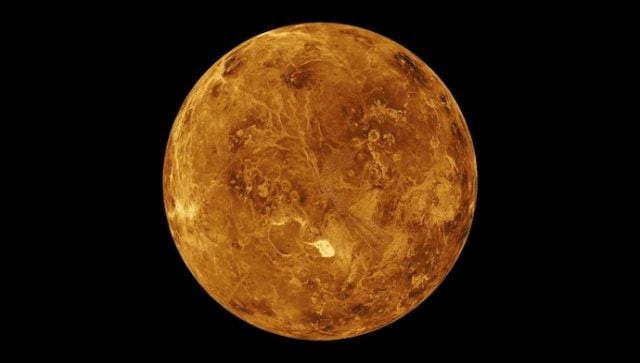 World
Venus and Earth were similar and hence called 'twins'. But now our planetary neighbour has seen unprecedented change. Volcanism over millions of years has changed the climate, which was once wet and temperate to acidic, leading to a 'heat death'
science
NASA is confident that if the Artemis 1 Mission is successful, they will be able to put astronauts on the moon for a long-term basis who are going to be living on the surface and do research by as early as 2024-2025.