Philippines President Rodrigo Duterte meets Xi jinping, announces 'separation' from US
In a major diplomatic victory for China, Philippines President Rodrigo Duterte on Thursday announced 'separation' from longstanding ally the US, as the two neighbours agreed to 'temporarily put aside' their differences over the South China Sea (SCS) and signed 13 agreements.
Beijing: In a major diplomatic victory for China, Philippines President Rodrigo Duterte on Thursday announced "separation" from longstanding ally the US, as the two neighbours agreed to "temporarily put aside" their differences over the South China Sea (SCS) and signed 13 agreements.
"I announce my separation from the United States," he said to applause at a business meeting in the presence of Chinese Vice Premier Zhang Gaoli at Great Hall of the People. The comments by the Philippines mercurial leader may end Manila's strategic ties with Washington against China over its maritime dispute with Beijing.
Duterte's comments came hours after he met his Chinese counterpart Xi Jinping who told him "We're neighbours and blood brothers". Welcoming Duterte, who decided to visit China after his bitter spat with the US over war on drug smugglers, Xi asked him to put aside the SCS dispute temporarily to improve bilateral relations.
"This truly has milestone significance for China-Philippines relations," Xi said, praising Duterte's landmark visit to China to reset ties which have been damaged by the SCS dispute. Beijing claims almost all of the SCS despite partial counter-claims from the Philippines, Vietnam, Malaysia and Taiwan. An international tribunal struck down China's claims in July, saying Beijing has no "historic rights" in the SCS.
China had rejected the ruling as "null and void" and said it "neither accepts nor recognises" the verdict of the tribunal established at the request of the Philippines. During Thursday's meeting, Xi suggested that the two sides "temporarily put aside" the disputes, and learn from the "political wisdom" of history when the two nations had successfully kept their differences in check through talks, the Hong Kong-based South China Morning Post reported.
"As long as we stick to friendly dialogue and consultation, we can frankly exchange views on any problem, manage differences, discuss cooperation, and temporarily put aside what is hard to reach by consensus," Xi said. "We have no reason to take a hostile attitude or confront each other. I hope we can follow the wishes of the people and use this visit as an opportunity to push China-Philippines relations back on a friendly footing and fully improve things," Xi told Duterte at the Great Hall of People.
Duterte said improved and developed relationships would benefit both peoples. "Even as we arrive in Beijing close to winter, this is the springtime of our relationship," he said. The two sides signed 13 agreements including cooperation between coast guards of the two countries which had confronted each other over the years to ascertain their maritime rights over Scarborough Shoal which was seized by China in 2012.
Later, China denied access to Filipino fishermen. The agreements signed on Thursday included cooperation in fisheries. Ahead of his meeting with Xi, Duterte was quoted as saying on Wednesday that SCS arbitration case would "take the back seat" during talks and he would not bring it up rather wait for Chinese side to flag it.
"I will not ask but if they (the Chinese) offer and if they'll ask me, do you need this aid? [I will say] Of course, we are very poor," he said in Beijing last night. "I will not go to America anymore. We will just be insulted there," he said.
Briefing the media after Xi-Duterte meeting, Chinese Vice Foreign Minister Liu Zhenmin told media that both sides have agreed that the SCS is not the sum total of their relations and that the two countries would restore consultations on diplomatic and defence matters.
Duterte earlier said he wanted to buy Chinese military equipment to reduce dependence on US. "It means that a new page has now opened between the two countries in addressing the SCS issue through bilateral dialogue and consultation," Liu said. He also said China would restore Philippine agricultural exports to China which means that Beijing would permit import of Bananas from Manila after blocking them in recent years.
China would provide financial support for Philippines' infrastructure projects and Duterte sought assistance from the Asia Infrastructure Investment Bank (AIIB), he said. Ahead of his China visit, Duterte gave an impression of complete break with the US over criticism of his war on drug smugglers. His contempt for the US went to such an extent that he publicly abused US President Barack Obama.
On the eve of his meeting with Xi, Duterte had said "It's time to say goodbye" to the US as he veered towards China. His stance threw US proactive policy in the SCS to corner China totally out of gear. The US now has to depend on other claimants to the SCS dispute-Vietnam, Malaysia, Brunei and Taiwan.
It was the US and Japan which tried to build a stranglehold on China with SCS dispute specially after the tribunal's ruling in response to the Philippines petition. Duterte's stance brought major relief for China. Xi also met Dinh The Huynh, a member of the Political Bureau of the Central Committee of the Communist Party of Vietnam and its executive secretary, during which he said China and Vietnam should value positive momentum in bilateral relations, properly handle disputes and expand cooperation.
Commenting on Xi-Duterte talks, Xu Liping, a senior fellow at the China Academy of Social Sciences, said the Philippines President's statement did not necessarily mean that the Manila would lean to China. "It's a pendulum effect. Duterte is just adjusting and revising his predecessor's excessive one-sided policy towards the US. I would not call him 'inclining to China'," he said.
As ties warmed up, China might be able to resume some of the Philippines halted infrastructure projects like a railway in the northern Philippines, and open other, Xu said. The Philippines form an important part of Xi's 'One Belt One Road' development plan.
Geopolitically, Duterte's distancing from the US would reduce the stake Washington built up in the region and lower the pressure on China from the US 'Asia rebalance' strategy and improve Beijing's strategic environment, said Zhang Mingliang, a Southeast Asia expert at Jinan University in Guangzhou.
Next year the Philippines will be the rotating chair of the ASEAN (Association of South East Asian Nations), where the South China Sea dispute has been on the agenda. "Without an improved relationship, the Philippines would use the ASEAN platform to embarrass China on the South China Sea issue," Zhang said.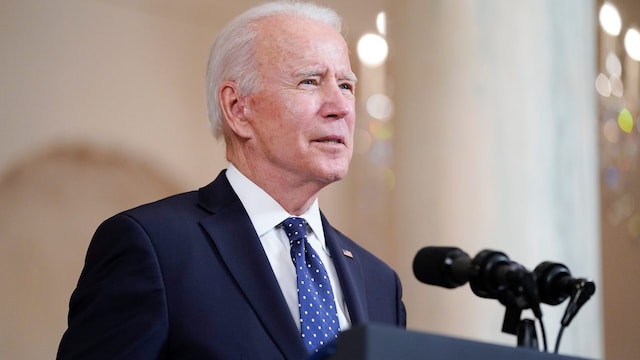 World
UN Secretary-General Antonio Guterres had earlier asked the US and China to repair their relationship to avoid a potential Cold War
World
Biden also said the United States would be prepared to use force 'if necessary' but that military power must be a 'tool of last resort'
World
More than 6,000, mostly poor, drug suspects have been killed during the campaign, according to the government, but human rights groups say the death toll is considerably higher