Philippines bans 2 U.S. senators, mulls new visa rules for Americans
MANILA (Reuters) - The Philippines has banned two U.S. lawmakers from visiting and will introduce tighter entry restrictions for U.S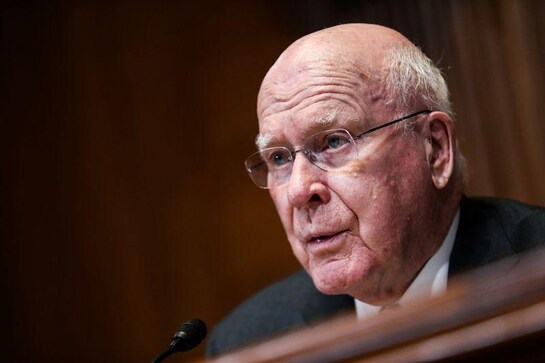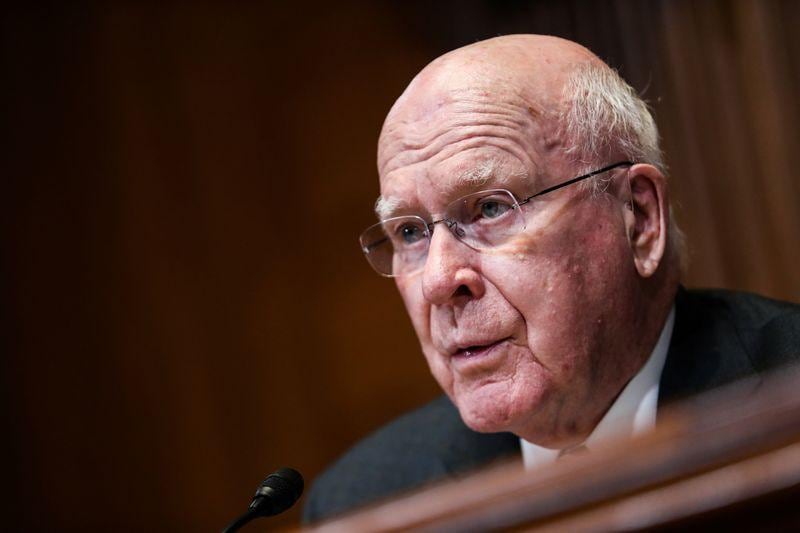 MANILA (Reuters) - The Philippines has banned two U.S. lawmakers from visiting and will introduce tighter entry restrictions for U.S. citizens should Washington enforce sanctions over the detention of a top government critic, the president's spokesman said on Friday.
President Rodrigo Duterte will impose visa requirements on U.S. nationals should any Philippine officials involved in the incarceration of Senator Leila de Lima be denied entry to the United States, as sought by U.S. senators Richard Durbin and Patrick Leahy.
Duterte's move comes after the U.S. Congress approved a 2020 budget that contains a provision introduced by the senators against anyone involved in holding de Lima, who was charged with drug offences in 2017 after she led an investigation into mass killings during Duterte's war on drugs.
"We will not sit idly if they continue to interfere with our processes as a sovereign state," Philippine presidential spokesman Salvador Panelo told a news conference.
The Philippines grants visa-free entry for up to 30 days to Americans, 792,000 of whom visited in the first nine months of 2019, nearly 13% of foreign arrivals.
The U.S. embassy in Manila and the State Department did not immediately respond to requests for comment, but Leahy's spokesman David Carle called the charges against de Lima politically motivated, and added:
"This is about the right of Filipino citizens - and people everywhere - to freely express their opinions, including opinions that may be critical of government policies that involve the use of excessive force and the denial of due process."
Panelo said travel restrictions over de Lima's detention were nonsense because she was not wrongfully imprisoned but detained pending trial for crimes.
"The case of Senator de Lima is not one of persecution but of prosecution," he said.
Duterte makes no secret of his disdain for the United States and what he considers its hypocrisy and interference, though he admits that most Filipinos and his military have high regard for their country's former colonial ruler.
The United States is the Philippines biggest defence ally and millions of Filipinos have relatives who are U.S. citizens.
De Lima, a justice minister in a former administration, has won numerous awards from human rights groups, who consider her a prisoner of conscience.
She has called for an international investigation into Duterte's war on drugs, in which thousands of people have been killed.
Police say those killed were drug dealers who resisted arrest, but activists say many of the killings were murders.
(Reporting by Neil Jerome Morales; additonal reporting by Daphne Psaledakis and David Brunnstrom in Washington; Editing by Robert Birsel and Alistair Bell)
This story has not been edited by Firstpost staff and is generated by auto-feed.
Find latest and upcoming tech gadgets online on Tech2 Gadgets. Get technology news, gadgets reviews & ratings. Popular gadgets including laptop, tablet and mobile specifications, features, prices, comparison.
World
By Kate Holton LONDON (Reuters) - The post-Brexit woes facing Scotland's fishing industry deepened on Saturday as its biggest logistics provider, DFDS Scotland, said it would halt exports to the European Union through one of its main services until at least Wednesday. Previously the company had said it would take until Monday to resume its "groupage" export service - which allows exporters to ship multiple products in a single consignment - while it tries to fix IT issues, paperwork errors and a backlog of goods. DFDS's move represents another blow for Scottish fishermen who this week warned that their businesses could become unviable after Britain shifted to a less integrated trade deal with the EU at the turn of the year
World
VATICAN CITY (Reuters) - Pope Francis said on Saturday he planned to be vaccinated against COVID-19 as early as next week and urged everyone to get a shot, to protect not only their own lives but those of others.
World
By Rich McKay (Reuters) - A man photographed carrying off the Speaker's lectern during the Capitol Hill riots was arrested late Friday, while a top Democratic lawmaker on Saturday called on mobile carriers to preserve social media content related to the riots. Dozens of people have been charged following the storming of the Capitol on Wednesday, with the FBI asking the public for help identifying participants, given the proliferation of images of the riots on the internet.