Pfizer vaccine roll out in 'less than 24 hrs', says Donald Trump after US FDA approves emergency use
In a video statement released on Twitter, Trump also said that the vaccine would be free for all Americans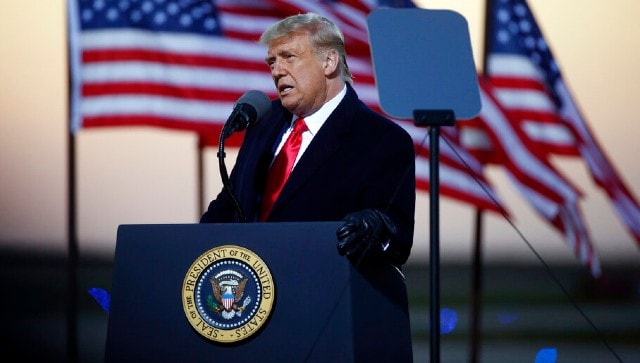 Washington: President Donald Trump said the US will start administering the Pfizer-BioNTech COVID-19 vaccine "in less than 24 hours," after the Food and Drug Adminstration granted it an emergency use authorization late Friday.
"The first vaccine will be administered in less than 24 hours," Trump said in a televised address released on Twitter.
Assuring that he had "made sure that this vaccine would be free to all Americans," Trump said the administration has already begun shipping the vaccine to every state and zip code in the country through FedX and UPS.
He further said that governors would decide who would receive the shots first in their states.
"We want our senior citizens, health care workers and first responders to be first in line," said Trump. "This will quickly and dramatically reduce deaths and hospitalizations."
News & Analysis
While Elon Musk blames leftist political and social activists for pressuring advertisers to not advertise on Twitter, brands have halted ad spends because of the turmoil caused by paid verification and exit of many key people.
World
At a press conference, Attorney General Merrick Garland announced the appointment of Jack Smith, until recently a chief prosecutor in The Hague charged with probing Kosovo war crimes, to take over the two ongoing federal probes into Trump
World
Jean Carroll first made the claim in a 2019 book, saying Trump raped her in the dressing room of a Manhattan luxury department store in 1995 or 1996. However, she was barred by state law from suing over the alleged rape because too many years had passed. The deadline has now been lifted temporarily