Peru slams U.N. agency for hiring former first lady under investigation | Reuters
LIMA Peru rebuked the United Nations Food and Agriculture Organization on Wednesday for hiring former first lady Nadine Heredia as a Geneva-based director while she is a suspect in a money laundering inquiry.The South American country's Foreign Affairs Ministry issued a statement expressing its 'displeasure and protest' over the appointment, which comes amid allegations by public prosecutors that Heredia and her husband, former president Ollanta Humala, took illicit funds from the government of Venezuela and Brazilian construction companies.'We see this as interference in a public investigation of enormous national sensitivity,' Foreign Affairs Minister Ricardo Luna said on local broadcaster RPP.Earlier this year a judge barred Heredia from leaving Peru while her finances were probed, but prosecutors have yet to press charges against her or Humala in the high-profile case.Peru's objections come as current President Pedro Pablo Kuczynski has sought to shore up his anti-corruption credentials after his adviser was ousted for appearing to plot corrupt acts in leaked audio and a deputy minister resigned after facing possible jail time in a separate graft case.The FAO defended its decision to hire Heredia as director of the agency's liaison office in Geneva, saying travel restrictions for her expired in October and to its knowledge were not extended. 'The appointment of Ms Heredia was transparent applying ordinary competitive procedures and based on a rigorous selection process,' the FAO said in a statement. 'The case in Peru does not pose any impediments to her performing her new role.'Heredia was a FAO special ambassador in 2013, tasked with promoting the consumption of quinoa, a protein-rich Andean seed grown by Quechua-speaking farmers in Peru and Bolivia
LIMA Peru rebuked the United Nations Food and Agriculture Organization on Wednesday for hiring former first lady Nadine Heredia as a Geneva-based director while she is a suspect in a money laundering inquiry.The South American country's Foreign Affairs Ministry issued a statement expressing its "displeasure and protest" over the appointment, which comes amid allegations by public prosecutors that Heredia and her husband, former president Ollanta Humala, took illicit funds from the government of Venezuela and Brazilian construction companies."We see this as interference in a public investigation of enormous national sensitivity," Foreign Affairs Minister Ricardo Luna said on local broadcaster RPP.Earlier this year a judge barred Heredia from leaving Peru while her finances were probed, but prosecutors have yet to press charges against her or Humala in the high-profile case.Peru's objections come as current President Pedro Pablo Kuczynski has sought to shore up his anti-corruption credentials after his adviser was ousted for appearing to plot corrupt acts in leaked audio and a deputy minister resigned after facing possible jail time in a separate graft case.The FAO defended its decision to hire Heredia as director of the agency's liaison office in Geneva, saying travel restrictions for her expired in October and to its knowledge were not extended.
"The appointment of Ms Heredia was transparent applying ordinary competitive procedures and based on a rigorous selection process," the FAO said in a statement. "The case in Peru does not pose any impediments to her performing her new role."Heredia was a FAO special ambassador in 2013, tasked with promoting the consumption of quinoa, a protein-rich Andean seed grown by Quechua-speaking farmers in Peru and Bolivia.
Heredia's lawyer did not immediately respond to requests for comment. Heredia has repeatedly denied any wrongdoing and has said she is cooperating fully with authorities. She has said the allegations of foul play are politically motivated.Heredia, the co-founder and president of Humala's Nationalist Party of Peru, was once widely seen as having a bright political future, possibly as president. But she faced constant criticism for playing an influential role in Humala's government, which left office in July with low approval ratings.Humala and Heredia rose to power on a left-leaning nationalist platform, but defended the country's longstanding pro-business policies while in office.
Earlier this month a judge ordered Humala to deposit a bail bond to ensure he cooperates with the investigation after prosecutors said they have evidence to convict him of money laundering. He has denied the allegations. (Reporting By Mitra Taj and Marco Aquino; Editing by Alan Crosby)
This story has not been edited by Firstpost staff and is generated by auto-feed.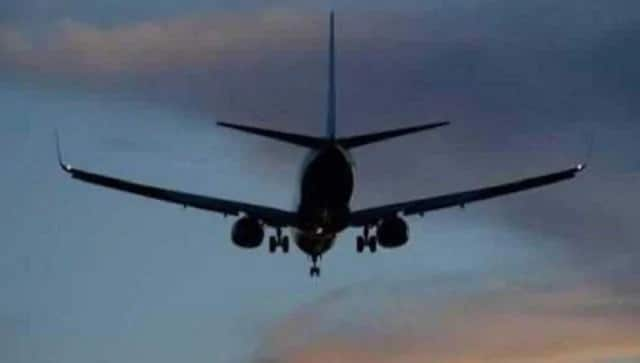 World
The White House has confirmed that children under the age of 18 years are excused from the new vaccine requirements
India
CNN-News18's Shreya Dhoundial speaks to top cybersecurity expert and Recorded Future CEO Christopher Ahlberg on China's digital army and what India needs to watch out for
World
Russia is set to host the Taliban and other Afghan factions for talks Wednesday in a move that reflects Moscow's efforts to expand its clout