Persecution of Iraqi Christians by ISIS is a crime, says Ban Ki-moon
Ban Ki-moon has said that the persecution of Iraqi Christians who have been driven from their homes in Mosul constitutes a crime against humanity.
United Nations: UN Secretary-General Ban Ki-moon has said that the persecution of Iraqi Christians who have been driven from their homes in Mosul by Islamic State militants could constitute a crime against humanity.
Hundreds of Christian families fled their homes in the northern city Saturday as an ultimatum threatening their community's centuries-old presence there expired.
Ban "condemns in the strongest terms the systematic persecution of minority populations in Iraq by Islamic State and associated armed groups," a UN statement said yesterday.
The United Nations chief emphasised that "any systematic attack on the civilian population, or segments of the civilian population, because of their ethnic background, religious beliefs or faith may constitute a crime against humanity."
The militants, who have run the city since a sweeping military offensive that began six weeks ago, issued an ultimatum to Mosul's thousands of Christians to either convert, pay a tax, leave or face imminent execution.
Mosul's new rulers said there would be "nothing for them but the sword" if Christians did not abide by those conditions by 0900 GMT Saturday. While some families initially appeared prepared to pay the "jizya" Islamic tribute to stay in their homes, messages broadcast by mosques on Friday sparked an exodus.
Ban was "particularly disturbed by reports of threats against Christians in Mosul and other IS-controlled parts of Iraq," the UN statement said.
It added that he was also concerned by "reports that Turkoman, Yazidis and Shabaks are facing abductions, killings or the destruction of their property, and that the homes of Christian, Shia and Shabak residents in Mosul have been marked."
Before the 2003 US invasion, more than a million Christians lived in Iraq, including more than 600,000 in Baghdad and 60,000 in Mosul, as well as a substantial number in the oil city of Kirkuk and in Basra. Until their forced exodus over the weekend, Christians had been continuously present in Mosul for about 16 centuries.
AFP
World
Any instability following the American withdrawal from Afghanistan is sure to trigger further waves of instability in Pakistan's notorious tribal belt, and even mainstream provinces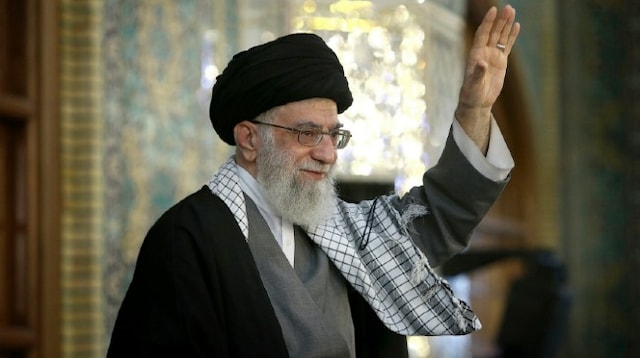 World
Iran's supreme leader Khamenei made the remarks during a speech on Al-Quds Day, an annual show of solidarity with the Palestinians, which is seen in Israel as an expression of hatred and anti-Semitism
Arts & Culture
All that remains of Al Aqiser, which has stood in Ain Tamr for more than 1,500 years, are crumbling brick and red earthen walls.