'People of Iran will punch Mike Pompeo in mouth': Iranian military commander scorns US threat of sanctions
Iranian military commander poured scorn on US threats to tighten sanctions, says people would respond by punching Mike Pompeo in the mouth.
Beirut: A senior Iranian military commander poured scorn on US threats to tighten sanctions on Tuesday, saying the Islamic Republic's people would respond by punching US secretary of state Mike Pompeo in the mouth.
On Monday, Pompeo said Washington would impose new penalties if Tehran did not make sweeping changes, including dropping its nuclear programme and pulling out of the Syrian civil war.
Two weeks after President Donald Trump pulled out of an international nuclear deal with Iran, his administration threatened to impose "the strongest sanctions in history", setting Washington and Tehran further on a course of confrontation.
"The people of Iran should stand united in the face of this and they will deliver a strong punch to the mouth of the American Secretary of State and anyone who backs them", Ismail Kowsari, the deputy commander of the Sarollah Revolutionary Guards base in Tehran said, according to the Iranian Labour News Agency (ILNA).
Limiting Iran's missile capabilities was one of Pompeo's main demands.
"Who are you and America to tell us to limit the range of ballistic missiles?" Kowsari said, according to ILNA. "History has shown that with the attacks on Hiroshima and Nagasaki, America is the top criminal with regard to missiles", he added.
Qassem Soleimani, the head of the branch of the Revolutionary Guard, which carries out operations outside Iran's borders, was singled out by Pompeo as a top troublemaker in West Asia.
"Soleimani is not a single person. The great people of Iran support him", Kowsari said.
Separately, Iran's government spokesman said that the plan outlined by Pompeo would exacerbate the public's hostility to the United States.
"Do the Americans think that the silk glove that they've taken out and the iron hand that they've extended to the people, a hand that's backed by Israel and the Mujahedin-e-Khalq Organization (MKO), will make Iranian people think that America wants democracy?" Mohammad Baqer Nobakht said on Tuesday, according to state media.
The MKO is an exiled Iranian armed Opposition group which has called for the overthrow of the Iranian government for decades.
 John Bolton, the US national security advisor, has been a supporter of the MKO, which the Iranian government sees as a terrorist group.
also read
World
Uganda has signed the Anti-Homosexuality Bill into law, which is perhaps the strictest anti-LGBTQ legislation in the world. However, the African nation is not alone. In Iran, Saudi Arabia same-sex activity attracts a death sentence. In Malaysia, such behaviour sees 20 years in jail and a whipping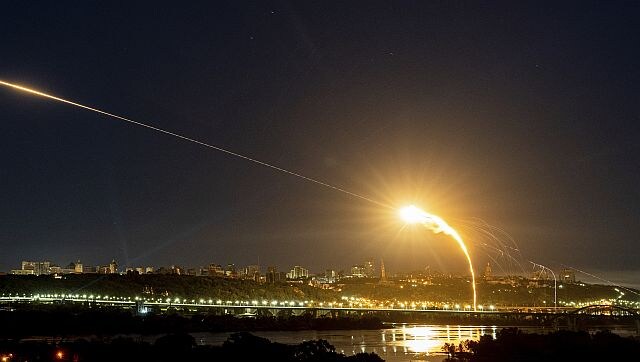 Explainers
The drone war has now become a numbers game. In recent months, invading Russian troops have sent waves of Iranian-made Shahed explosive drones at Kyiv and other major cities, while Ukraine has launched unmanned attacks of its own in Crimea and Russian border region Belgorod
World
Strategy makers in the United States (US), including lawmakers, have been mulling over the issue with China, Russia, Iran, and North Korea showing both intent and ability in launching cyberattacks against US interests