Khobragade case: Pentagon expresses dismay over handling
Since the US has a tendency to forget that it has a valuable relationship with India, it is important for New Delhi to remind Washington by standing its ground on this issue.
New York: The US Department of Defense has expressed its dismay over the way Manhattan Attorney Preet Bharara and Co. needlessly humiliated diplomat Devyani Khobragade during her arrest in New York jeopardizing long-term US-India ties.
With the row stretching into its third week with little sign of resolution, the Pentagon is concerned about the fallout. The diplomatic row comes at a time when the India-US relationship has lost momentum, various bilateral initiatives remain stalled and US claims of Indian trade violations are on the rise. Defense cooperation remains a bright spot despite the larger relationship being marked by unmet expectations.
"We are on a good upward trajectory with our military-to-military relationship," said a defense official, who confirmed reports that the Pentagon has expressed its concerns over the manner in which the Khobragade case was handled.
The "Joint Declaration on Defense Cooperation" issued by President Barack Obama and Prime Minister Manmohan Singh in September made defense cooperation a centerpiece of the bilateral relationship. The US agreed to grant India the same privileges typically reserved for its closest allies with respect to defense trade, technology transfer, and co-production and co-development.
Earlier this year, US Deputy Defense Secretary Ashton Carter proposed ways to deepen defense ties between the US and India through co-development of the next version of the Javelin anti-tank missile now built by Raytheon and Lockheed Martin.
"Is this how you treat a so-called strategic partner?" ran a common refrain across Indian editorial pages and TV talk shows.
Khobragade was handcuffed and arrested outside her children's school, strip-searched and held in a cell with criminals before being freed on bail.
"Even expelling Ms Khobragade would have been less inflammatory than arresting her. And if an arrest was unavoidable, it's still hard to justify treating a diplomat in a wage dispute like a Colombian drug lord," Sadanand Dhume wrote in the Wall Street Journal.
"Over the past decade and a half, the US had shed its reputation in India for lacking the finesse to deal with a bewilderingly complex country in a region in flux. Ms Khobragade's arrest has resurrected the old cliché about the Ugly American, better at upsetting people than befriending them," it added.
Most Indian analysts mulling over the bilateral relationship say it crested under George W Bush. A decline in this relationship was inevitable. For one, something as geopolitically big as the Indo-US nuclear deal doesn't come around every decade. For another, sluggish economies in both countries have demanded inward attention. Bush succeeded in bringing India out of the nuclear cold, but President Obama hasn't been able to hold on to the gains of the Bush years.
His biggest achievement is that the US has sold close to $8 billion worth of arms to India in the last five years. Still, America acts like a cat on a hot tin roof when India doesn't buy American.
Since the US has a tendency to forget that it has a valuable relationship with India, it is important for New Delhi to remind Washington by standing its ground on this issue.
"The US is playing games with India. But America must understand that the world has changed, times have changed and India has changed," Parliamentary Affairs Minister Kamal Nath earlier told reporters.
A section of the US media has empathized with the Indian outrage and blasted the theatrics and cruelty of the arrest played out in front of Khobragade's young daughters.
"How could some one not understand the stigma of social shaming on young children? There was no requirement to orchestrate the arrest in front of her children's school," said the Huffington Post.
"These allegations could have been dealt with in a manner that fits her position as a diplomat and the crime. The basic mores of legal proportionality were violated. Handcuffing is only used when there are grounds for restraint and no reasonable grounds for the use of handcuffs was produced. The theatrics of the arrest and the press conference that coincided are gross overreach of judicial authority and is unacceptable. It takes little to sully someone's reputation and years to build one," it added.
India's protests coupled with support from the Pentagon, media and other US institutions has forced the Obama administration to start an "inter-agency review" into the Khobragade case involving the White House National Security Council, the State Department and the Justice Department.
The Pentagon views India as an important ally in Asia to counterbalance China. India now conducts more military exercises with the US than any other country and is working with US forces to bolster maritime security and combat piracy. India is scheduled to participate in the Rim of the Pacific (RIMPAC) naval exercise hosted by the US Pacific Command in 2014.
India's new ambassador to Washington, S Jaishankar, who worked on the landmark US-India civil nuclear deal, used his first meeting with US officials to emphasize that the "stalemate" in bilateral ties would continue till the Khobragade case was resolved in a "respectful" manner.
World
UK Foreign Secretary Truss is expected to announce a series of tech and infrastructure tie-ups with India to boost both economies and help developing countries grow in a clean and sustainable way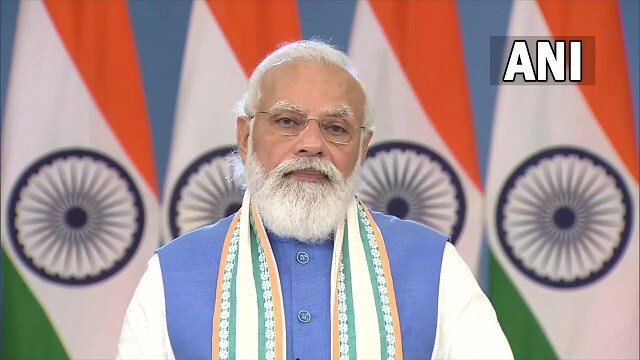 India
The agenda of the summit will include a discussion on response to humanitarian needs, security and the fight against terrorism and human rights in Afghanistan
World
It may be too early to call it a 'Middle Eastern Quad', but the United States, India, Israel and UAE are in for greater cooperation and coordination in the region