Pediatricians, unions push back against pressure to reopen U.S. schools
WASHINGTON (Reuters) - The American Academy of Pediatrics, two national teachers' unions and a group representing school superintendents pushed back on Friday against pressure from the Trump administration to fully reopen the nation's schools, saying science must guide decisions where COVID-19 is spreading. 'Public health agencies must make recommendations based on evidence, not politics,' the American Academy of Pediatrics, the American Federation of Teachers, the National Education Association and AASA, The School Superintendents Association said in a joint statement. 'We should leave it to health experts to tell us when the time is best to open up school buildings, and listen to educators and administrators to shape how we do it.' (Reporting by Tim Ahmann; Editing by Chizu Nomiyama)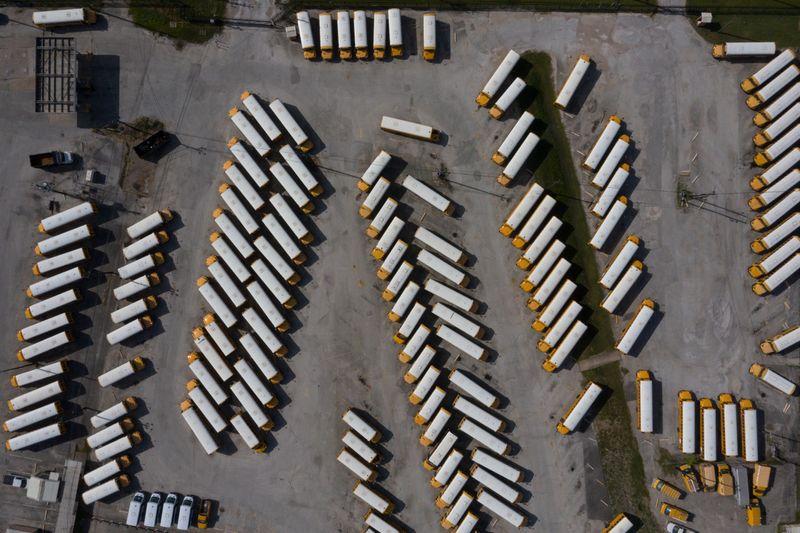 WASHINGTON (Reuters) - The American Academy of Pediatrics, two national teachers' unions and a group representing school superintendents pushed back on Friday against pressure from the Trump administration to fully reopen the nation's schools, saying science must guide decisions where COVID-19
is spreading.
"Public health agencies must make recommendations based on evidence, not politics," the American Academy of Pediatrics, the American Federation of Teachers, the National Education Association and AASA, The School Superintendents Association said in a joint statement.
"We should leave it to health experts to tell us when the time is best to open up school buildings, and listen to educators and administrators to shape how we do it."
(Reporting by Tim Ahmann; Editing by Chizu Nomiyama)
This story has not been edited by Firstpost staff and is generated by auto-feed.
India
The Pulitzer prize winner, who was in Kandahar covering operations against Taliban, was killed when he was riding along with the Afghan Special Forces
India
Siddiqui had also covered the 2020 Delhi riots, COVID-19 pandemic, Nepal earthquake in 2015 and the protests in Hong Kong
India
Danish's photographs were not just documentation, but the work of someone who went down to eye-level, as they say in photographic parlance.