Paris climate deal to be ratified on 2 October: All you need to know about India's COP21 stand
Prime Minister Narendra Modi on Sunday announced that India will ratify the Conference of Parties (CoP) protocol on combating climate change on the occasion of Mahatma Gandhi's birth anniversary on 2 October.
Prime Minister Narendra Modi on Sunday announced that India will ratify the Conference of Parties (CoP) protocol on combating climate change on the occasion of Mahatma Gandhi's birth anniversary on 2 October.
"Now the time has come to ratify the COP21 protocol. India will do it on Gandhi Jayanti on 2 October," Modi said while addressing the Bharatiya Janata Party's (BJP) national executive meet in Kozhikode, Kerala.
In the UN climate change conference COP21 in Paris, 195 countries adopted the first universal, legally binding global climate deal. The agreement sets out a global action plan to put the world on track to avoid dangerous climate change by limiting global warming to well below 2°Celsius. The agreement is due to enter into force in 2020.
Modi said India will formally join the landmark accord struck in 2015 in Paris, through which countries commit to take action to stem the planet's rising temperatures.
The step by India, the world's third largest greenhouse gas emitter, will help bring the deal a step closer to reality.
The ratification and India's stand
The accord needs ratification from 55 countries that account for at least 55 percent of the planet's greenhouse gas emissions responsible for climate change.
Specifically, it seeks to limit global temperature rise to well below 2°Celsius and to strive for 1.5°Celsius.
A total of 60 countries so far have deposited their instruments of ratification of the agreement, representing more than 47.5 percent of global greenhouse gas emissions.
Modi said he had chosen that date, 2 October, because Indian Independence leader Mahatma Gandhi had lived his life with a low carbon footprint.
The treaty moved closer to taking effect earlier this month when a string of countries joined during the UN General Assembly.
UN secretary-general Ban Ki-moon voiced confidence then that the accord would come into force by the end of the year.
China and the United States, the two largest emitters, gave a major boost to the accord when they signed on during a summit earlier this month between presidents Xi Jinping and Barack Obama.
After a meeting with Obama in Vientiane, Modi said India would formally join the agreement later this year.
Points of divergence
India has not agreed to cap or cut its carbon emissions outright like some countries, maintaining that the burden of fighting climate change cannot be put on the shoulders of the poor after decades of industrial development by the rich nations.
Instead, it says it will hike its use of green energy and reduce its emissions relative to its gross domestic product by up to 35 percent by 2030 from 2005 levels — meaning emissions will continue to grow but at a slower rate.
India has announced plans to quadruple its renewable power capacity to 175 gigawatts by 2022 as part of the government's plan to supply electricity to every household.
It also seeks to add 100 gigawatts of photo-voltaic capacity, 60 gigawatts of wind power, 10 gigawatts of biomass and five gigawatts of hydro projects.
India, which relies heavily on coal-fired power plants for electricity, argues that stricter emissions targets would compromise efforts to boost living standards of more than a quarter of its 1.2 billion population which lives in poverty.
UN chief lauds decision
Ban lauded India for its "swift action" over the decision to ratify the Paris pact on climate change, saying he is looking forward to receiving New Delhi's instrument of accession.
"The Secretary-General has made clear his hopes for the ratification of the Paris Agreement by a large number of states as early as possible, so he would be pleased by swift action by India. He looks forward to receiving India's instrument of accession," UN Secretary-General Ban Ki-moon's deputy spokesman Farhan Haq told PTI.
Ban said this week that since more than 55 countries have formally joined the Paris Agreement on climate change, a critical threshold has been crossed that will help bring into force the landmark pact that seeks to put the world on a path towards low-carbon growth and a more sustainable future.
"I am confident that, by the time I leave office, the Paris Agreement will have entered into force," the UN chief has said.
"This will be a major achievement for multilateralism," he said.
With inputs from agencies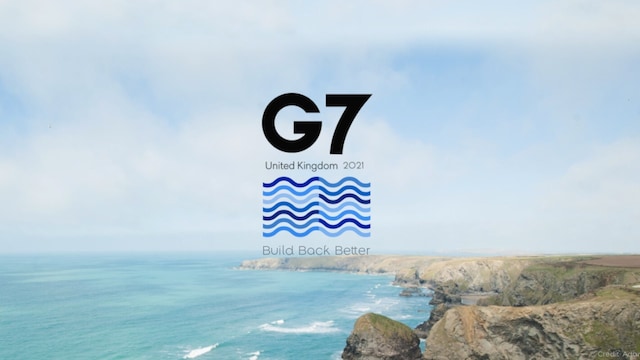 World
This year, the UK has been selected to host the summit and UK PM Boris Johnson is the President of the G7.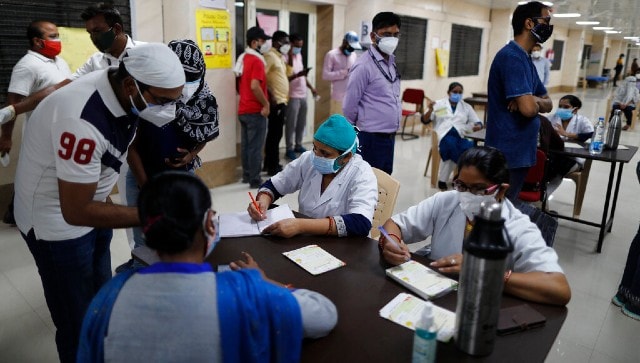 World
The UN Public Service Awards programme was started in 2003, which was later reviewed in 2016 to align with the 2030 Agenda for sustainable development
World
The UNGA officially designated 20 June as World Refugee Day in December 2000, and it was observed for the first time last year