Paris attacks: Islamic State flag found near body of Algerian killed in Brussels raid
Two suspects were still at large after the gunbattle, which erupted as Belgian and French cops searched a house in connection with Islamic State's attack on Paris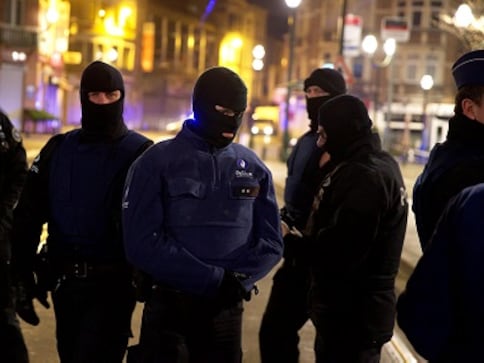 Brussels: Police found an Islamic State flag next to the body of an Algerian killed during a major anti-terror raid in Brussels, prosecutors said Wednesday, as investigators raced to track down two suspected extremists who escaped.
The man had been identified as Mohamed Belkaid, 35, an Algerian national who was illegally in Belgium, the federal prosecutor said a day after the chaotic shootout.
Two suspects were still at large after the gunbattle, which erupted as Belgian and French police searched a property in connection with the November Paris massacre claimed by IS in which 130 people died.
Belgian Prime Minister Charles Michel said the investigation was ongoing and that the national security council would meet later to discuss the country's terror alert level after the incident.
Prosecutors said at least two suspects fired on police as the door was opened during a search of the property in the quiet Forest district, wounding three officers including a French policewoman.
A series of gunbattles then erupted, wounding a fourth officer in the head, and a man was "neutralised by a sniper of the special forces when he tried to open fire from the window of the flat", spokesman Thierry Werts said.
"Next to his body was a Kalashnikov, a book on Salafism and an Islamic State flag," Werts told a packed press conference.
Belkaid was unknown to Belgian authorities except for a case of theft in 2014, they said.
Werts said that "two persons who were probably in the flat and whose identity is not known fled the scene and are being tracked down".
Searches throughout the southern district of Brussels found "no results", he said.
'Danger remains'
Belgian media reported that the two missing suspects were brothers with links to terrorism but there was no immediate confirmation.
"The investigation continues and the danger remains," premier Michel told broadcaster RTL.
Michel said operations had continued throughout the night. He did not rule out that the terror alert in Brussels could be raised to the highest level.
Children were left trapped in nearby schools by the shootout, and Michel thanked residents for their "composure" as bursts of gunfire erupted in the streets and dozens of heavily-armed police with balaclavas and sub-machineguns patrolled.
By early Wednesday calm had largely returned to the area and most locals had been allowed to return to their home.
Access to the scene of the shootout was also reopened with the windows in the building blown out and taped up with plastic.
The mayor of Forest, Marc-Jean Ghyssels, told RTBF radio that all schools and nurseries in his jurisdiction were open on Wednesday and that life was back to normal.
"There wasn't a direct threat to the public, it's a search that turned badly," he said.
Belgium has been at the centre of the investigation into the Paris attacks almost from day one.
Key Paris suspect Salah Abdeslam is believed to have fled to Brussels after the attacks and to have holed up in a flat for at least three weeks. He remains on the run.
The ringleader of the attacks, Islamic State member Abdelhamid Abaaoud, was also from Brussels. He was killed in a raid in Paris shortly after the November carnage.
Two weeks after the Paris attacks, Brussels was put on five days of lockdown with authorities warning of an imminent threat of violence as the manhunt for Abdeslam continued.
Soldiers are still on guard at key areas including train stations and EU institutions.
AFP
India
The NIA arrested Ahmed during a search operation conducted at his house at Japani Gali, Jogabai Extention, Batla House, New Delhi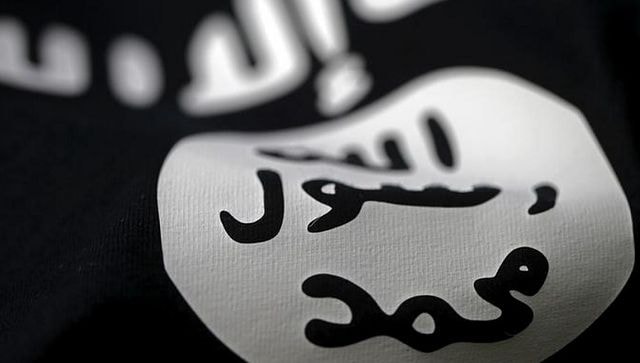 World
Terrorists had reportedly entered from neighbouring Iraq and Turkey, and were arrested in operations over the past three days in western and southern Iran.
India
The NIA on Saturday had arrested a radicalised and active member of Islamic State from his residence in Delhi for his involvement in the collection of funds for the terrorist outfit from sympathisers in India as well as abroad and sending it to Syria and other places in form of cryptocurrency