Paris Agreement: G7 leaders will gather in Italy to discuss Trump withdrawal, US to clarify stance
The 2 day meeting of the G7 will begin and would see participants from the 7 nations seeking to clarify what Donald Trump intended to do to curb climate change
Rome: G7 environment ministers were on Saturday gearing up for a gathering in the Italian city of Bologna where they face the challenges of defending and implementing the Paris climate accord following withdrawal from the pact by the US.
The two-day environment ministerial meeting of the G7 will begin on Sunday and would see participants from the seven nations seeking to clarify what US President Donald Trump intended to do in order to curb climate change, in light of his decision.
The G7 meeting would be important as the US would have to clarify its position on the matter, Italy's Environment Minister Gian Luca Galletti was quoted as saying by Efe news.
He said that while it was not possible to renegotiate the Paris agreement, ministers wanted to know which policies the US might be able to fulfil.
The meeting will address the G7's commitments on the reduction of greenhouse gases.
Along with Galleti, other participating ministers would be Barbara Hendricks of Germany, Koichi Yamamoto of Japan, Nicolas Hulot of France and Catherine McKenna of Canada.
It was uncertain whether Britain's Andrea Leadsom would attend due to this week's general election.
Also, there were doubts about the attendance of Scott Pruitt, Administrator of the Environment Protection Agency (EPA).
European Commissioners for Environment and Fisheries, Karmenu Vella and climate action and energy, Miguel Arias Cañete were expected to attend.
Though Trump's decision on the Paris agreement was set to feature heavily on the agenda, other topics to be addressed included waste in the oceans, ecological finance, circular economy and resource efficiency.
Entertainment
In a "historic step for Italian cinema," the filmmakers will from now on classify their own movies based on the age of the audience.
World
The ruins are the domain of a colony of hundreds of rescued cats, fed, sterilised and cared for by a private non-profit shelter, who scamper through the site, lounging atop truncated marble pillars or posing for tourist photos — altogether unimpressed by the historical significance of their vast litter-box.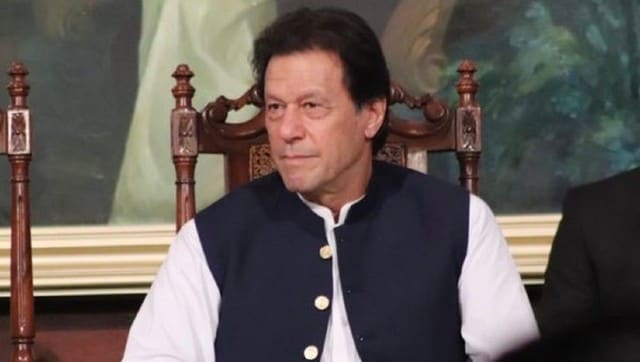 World
The expulsion of the French ambassador is one of the main four demands of the radical Islamist party TLP, which was banned last week after its members staged violent anti-France protests across the country