Papua New Guinea rocked by 6.0 magnitude earthquake; no immediate reports of damage, casualties yet
A 6.0-magnitude earthquake struck just off the coast of Papua New Guinea Friday, US seismologists said, but there were no immediate reports of damage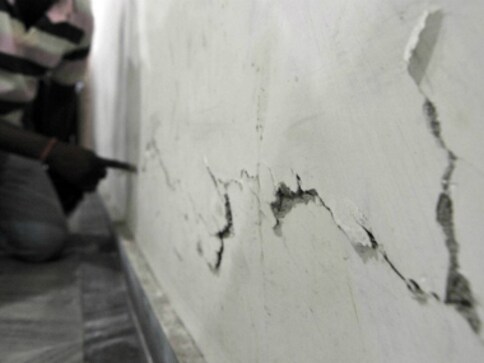 Australia: A 6.0-magnitude earthquake struck just off the coast of Papua New Guinea Friday, US seismologists said, but there were no immediate reports of damage and no tsunami warning was issued.
The quake hit at a depth of 52 kilometres (32 miles) about 59.1 kilometres from the nearest town of Finschhafen in Morobe province, the United States Geological Survey said.
The quake struck within three kilometres of the shoreline, with the potential for damage up to 45 kilometres away, Geoscience Australia said.
"There is potential for some damage to the local towns", Geoscience seismologist Eddie Leask told AFP.
"Magnitude 6.0 is reasonable in its shaking... so you do have high-energy shaking in the local areas that can cause some issues."
Earthquakes are common in PNG, which sits on the so-called Pacific Ring of Fire, a hotspot for seismic activity due to friction between tectonic plates.
World
A powerful earthquake rattled the South Pacific island nation of Papua New Guinea on Friday, but no tsunami was seen and there were no immediate reports of damage or injuries.
World
A 7.4 magnitude earthquake struck off Papua New Guinea on Tuesday, sending frightened residents fleeing from their homes, but a threatened tsunami passed without incident, seismologists said.
World
A powerful earthquake shook Papua New Guinea's northern coast Wednesday morning, sending residents fleeing for higher ground.