Panama papers verdict: Lahore court issues notice to Pakistan PM Shahid Khaqan Abbasi for making anti-judiciary speech
A Pakistani court has issued a notice to Prime Minister Shahid Khaqan Abbasi for allegedly making an anti-judiciary speech in which he termed the Panama papers verdict a 'piece of trash'
Lahore: A Pakistani court has issued a notice to Prime Minister Shahid Khaqan Abbasi for allegedly making an anti-judiciary speech in which he termed the Panama papers verdict a "piece of trash", according to a media report.
Advocate Azhar Siddiqi filed the petition in the Lahore High Court, stating that Abbasi's comments on the judgment amounts to committing contempt of court, Dawn News reported.
Presenting his case in the court of Justice Shahid Kareem, the petitioner said that by making such an inflammatory statement, Abbasi was trying to make the judiciary controversial.
He said that earlier ousted prime minister Nawaz Sharif and his daughter Maryam had openly criticised the apex court and its judges in their speeches, and tried to whip up public sentiment against the judiciary.
He said that now Abbasi had also started talking against the apex court, in violation of the oath he took when he assumed the office of prime minister.
He requested the court to initiate contempt of court proceedings against Abbasi and said that Pakistan Electronic Media Regulatory Authority (PEMRA) should be directed to stop news channels from airing the prime minister's speeches targeting the judiciary.
The court issued notices to Abbasi, the federal government and Pemra and sought their replies by the next hearing scheduled for January 15.
The Panama Papers are an unprecedented leak of over 11 million files from the database of the world's fourth biggest offshore law firm, Mossack Fonseca, reportedly showing how the rich and powerful use tax havens to hide their wealth.
On 28 July, a five-member Supreme Court bench had ordered the National Accountability Bureau to file three corruption cases against Sharif.
World
After the Taliban takeover in neighbouring Afghanistan, TTP extortion racketeering has infested Pakistan's borderlands, locals say, with the group emboldened by its sister movement's success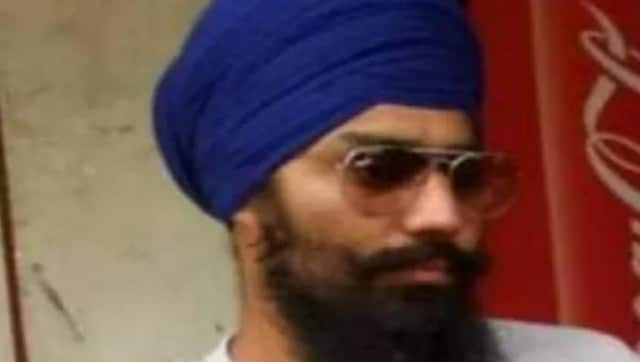 World
The National Investigation Agency (NIA) was tasked with the investigation into the Mohali terrorist attack and the various criminal cases related to Rinda. The Interpol had issued a Red Corner Notice against the Khalistani terrorist
First Cricket News
Opposition Member of Parliament Nalin Bandara had alleged match-fixing during drawn Sri Lanka vs Pakistan series (1-1) played in Galle.