Panama Papers verdict: Is Nawaz Sharif disqualified for life or will he stage a comeback?
A day after the Supreme Court disqualified Nawaz Sharif from holding public office, legal experts and political observers appear equally confused, as are ordinary Pakistani citizens.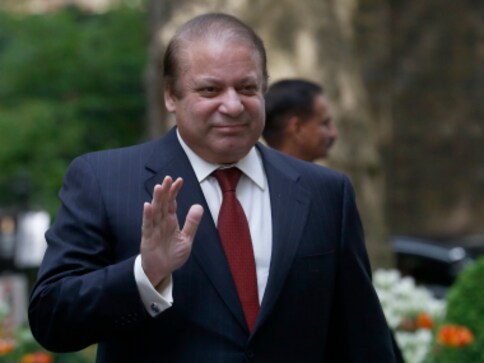 Islamabad: Is Nawaz Sharif disqualified for life, or is there a possibility of him staging a comeback?
A day after the Supreme Court disqualified Sharif from holding public office, legal experts and political observers appear equally confused, as are ordinary Pakistani citizens.
When the question about the duration of the 67-year-old veteran politician's ouster from Pakistan's active politics was put to seasoned lawyers, most seemed confused.
Some said the question needed to be addressed since it has remained unanswered for far too long, Dawn reported.
A five-member bench disqualified Sharif under articles 62 and 63 of the Constitution, which state that a member of the Parliament should be "truthful" and "righteous".
Tariq Mehmood, former president of the Supreme Court Bar Association, told the newspaper that a larger bench of the Supreme Court was seized with a number of cases, including those of Samina Khawar Hayat and Mohammad Haneef, in which the moot point was to determine whether disqualification under Article 62(1)(f) of the Constitution was perpetual or not.
Former chief justice Anwar Zaheer Jamali, hearing one of such cases, had wondered how anyone could be disqualified from participating in elections forever on the basis of articles 62 and 63, saying people could reform themselves to be qualified under the provisions at some point of time.
Senior lawyer Raheel Kamran Sheikh recalled that former prime minister Yousuf Raza Gilani was disqualified on 19 June, 2012, from Parliament for committing contempt of court under Article 63, which specified disqualification for five years.
Unfortunately, under Article 62(1)(f) no period of disqualification has been specified, he said, but endorsed what Mehmood observed.
Sheikh said some cases were pending to determine should the application of Article 62(1)(f) be restricted to the current election or to all times to come.
He said the Supreme Court was in a "catch-22 situation" since by citing the reasons for disqualification of Sharif, it lowered the threshold for ineligibility of elected members to such an extent that too many heads might roll in future.
Through the Panama Papers judgment, he feared, the balance of power had been tilted in favour of the Supreme Court and the qualification of lawmakers had been threatened.
He said if the judgment was implemented across the board, the parliamentarians, feeling threatened, might react by getting together for a constitutional amendment aimed at curtailing or restricting the scope of powers under Article 62 of the Constitution.
On the other hand, vice chairman of the Pakistan Bar Council Ahsan Bhoon said the disqualification of Sharif was forever.
To support his observation, he cited the 2013 Abdul Ghafoor Lehri case in which former chief justice Iftikhar Muhammad Chaudhry had held that under Article 63, there were certain disqualifications which were of temporary nature and a person disqualified under Article 63 could become qualified after the lapse of a certain period, whereas the disqualification under Article 62 was permanent.
Thus, Article 62 did not provide any period after which a person, who had been disqualified under the provision, could be eligible to contest elections of Parliament, he said.
Former additional attorney general Tariq Khokhar also said that Sharif had been disqualified for life since ineligibility for not being Sadiq and Ameen was forever.
But a senior lawyer, who did not want to be named, said that Article 62 was a qualifying provision and, when originally enacted in 1973, it had qualifications which were all objectively determinable.
Later General Zia-ul Haq brought in nebulous qualifications in Article 62, which was open-ended and highly subjective.
No one has articulated its limitations better than Justice Asif Saeed Khosa, who observed in one of the cases that no one should be disqualified on that basis.
The provision was largely dormant till it was dusted and brought out by Iftikhar Chaudhry and used to knock out parliamentarians, Khokhar said, adding that even Justice Chaudhry did not disqualify anyone directly, except in the dual nationality cases and that too on the basis of admissions.
But when people were disqualified in almost every such case, it was later observed that the disqualification was for life, he said, adding that was the law for the moment.
The lawyer also recalled that petitions were pending in the apex court to determine whether disqualification under Article 62(1) (f) was for the remaining term or perpetual.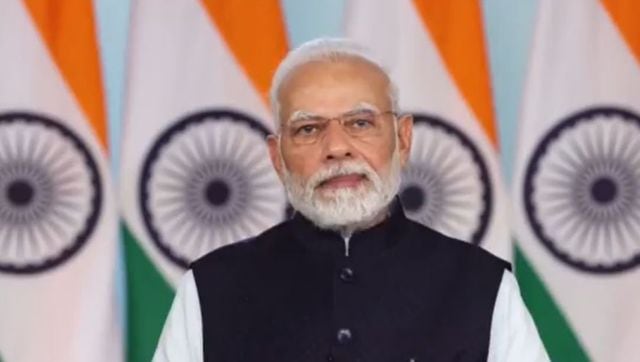 India
Prime Minister Modi will launch various new initiatives under the e-court project, as part of the programme. The e-court project is an attempt by the government to provide services to litigants, lawyers and the judiciary through ICT enablement of courts
World
Khan ,70, is in the crosshairs for buying gifts, including an expensive Graff wristwatch he had received as the premier at a discounted price from the state depository called Toshakhana and selling them for profit
World
Asad Majeed Khan was at the centre of the 'Lettergate/cipher controversy' that former Pakistan prime minister Imran Khan has for long presented as evidence of a "foreign conspiracy" to oust him