Panama Papers verdict: Full text of SC judgement which disqualified Nawaz Sharif as Pakistan PM
Here are excerpts from the Supreme Court judgement entailing the disqualification of Nawaz Sharif as the prime minister of Pakistan
Pakistan's Supreme Court on Friday ordered Prime Minister Nawaz Sharif to step down and ruled that graft cases be filed against him and his children over the Panama Papers scandal.
It is the third time the 67-year-old veteran politician's term as premier has been cut short.
As the unanimous verdict by the five-judge bench was read out by Justice Ejaz Afzal Khan inside the packed courtroom 1 of the Supreme Court, a large number of opposition Pakistan Tehreek-e-Insaf workers celebrated outside.
The prime minister was disqualified from holding his office as the judges ruled that he had been dishonest to Parliament and the courts and could not be deemed fit for his office.
Here are excerpts from the Supreme Court judgement entailing the disqualification of Nawaz Sharif as the prime minister of Pakistan:
As a sequel to what has been discussed in paragraphs 13 above, the following declaration and direction is issued:-

i) It is hereby declared that having failed to disclose his un-withdrawn receivables constituting assets from Capital FZE, Jebel Ali, UAE in his nomination papers filed for the General Elections held in 2013 in terms of Section 12(2)(f) of the Representation of the People Act, 1976 (ROPA), and having furnished a false declaration under solemn affirmation respondent No. 1 Mian Muhammad Nawaz Sharif is not honest in terms of Section 99(f) of ROPA and Article 62(1)(f) of the Constitution of the Islamic Republic of Pakistan, 1973, therefore, he is disqualified to be a Member of the Majlis-e-Shoora (Parliament);

ii) The Election Commission of Pakistan shall issue a notification disqualifying respondent No. 1 Mian Muhammad Nawaz Sharif from being a Member of the Majlis-e-Shoora (Parliament) with immediate effect, whereafter he shall cease to be the Prime Minister of Pakistan; and

iii) The President of the Islamic Republic of Pakistan is required to take all necessary steps under the Constitution to ensure continuation of the democratic process.
You can also read the entire judgement below:
The entire text has been taken exactly as posted by the official website of the Pakistan Supreme Court and has not been edited by Firstpost.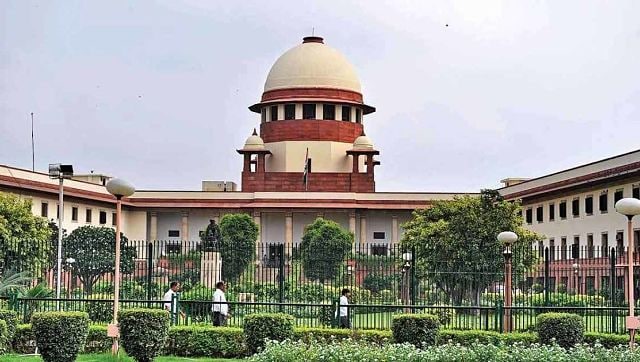 India
The apex court has also imposed costs of Rs 50,000 on the petitioner, which was filed by former UP Shia Waqf Board chairman Waseem Rizvi
India
In the proceedings conducted through video-conferencing, the bench refused to accept submissions of Rupali Sharma, representative of Envitech Marine, that this is a 'national treasury' and needed to be saved
Sports
The Tokyo Games are due to open in July, with only Japanese spectators in the stands, after already being postponed by a year due to the pandemic.