Pakistan's 'Mother Teresa' Ruth Pfau vested first state funeral for a Christian woman
Ruth Pfau, 87, died on 10 August after spending 57 years to working to eradicate leprosy, tuberculosis and other diseases in Pakistan.
Karachi: Ruth Katherina Martha Pfau, a German physician and nun known as "Pakistan's Mother Teresa" was on Saturday accorded a full state funeral, a first for a Christian woman in the Muslim-majority country.
Pfau, 87, died on 10 August after spending 57 years to working to eradicate leprosy, tuberculosis and other diseases in Pakistan.
Pfau, born in Leipzig, in 1929, arrived in Karachi in 1960 en route to India and volunteered at a local leprosy colony.
While in Karachi, she became depressed at the state of the care given to patients whose hands and feet she said had become "nutritional supplement for the rats," according to the Marie Adelaide Leprosy Centre's (MALC) website.
She decided to stay in Pakistan as a health care worker and established the first Marie Adelaide Leprosy Centre in Karachi.
Prime Minister Shahid Khaqan Abbasi had earlier announced a state funeral for Dr Pfau, saying: "The entire nation is indebted to Ruth Pfau for her selflessness and unmatched services for eradication of leprosy."
Pakistani military personnel carried the casket containing Dr Pfau's body into St Patrick's Cathedral in Karachi's Saddar area.
Her casket, draped in the national flag of Pakistan, was given a 19-gun salute, with contingents of all three armed forces present on the occasion.
After her final rites were performed, the coffin was taken to Gora Qabaristan, Karachi's oldest graveyard, where she was laid to rest.
The burial ceremony was attended by many dignitaries including President Mamnoon Hussain, Sindh Chief Minister Murad Ali Shah, Sindh Governor Muhammad Zubair, Chief of Army Staff General Qamar Javed Bajwa.
The Foreign Office said in a statement that Dr Pfau made Pakistan her home and was a proud Pakistani.
"The entire Pakistani nation pays homage to Dr Pfau's extraordinary work. She will always be fondly remembered. We have lost a national hero. May she rest in eternal peace," the statement said.
This was the second state funeral to have taken place in Pakistan in past 29 years, with the last one accorded to late philanthropist Abdul Sattar Edhi last year.
The prayers service for Dr Pfau was attended by hundreds of people including staff members of the Marie Adelaide centre who wept as the last rites were performed.
Sindh Chief Minister Shah later announced that the state owned and run Civil Hospital in Karachi will be renamed the Dr Ruth Pfau hospital in honour of the late German national who was given Pakistani citizenship in 1988.
Dr Pfau was also awarded several civil awards for her services for leprosy patients and due to her efforts the World Health Organisation declared Pakistan a leprosy free country in 1996.
She also provided training to doctors to tackle the disease and helped Pakistan establish a national programme for bringing this disease under control.
Her organisation now runs 157 leprosy control centers, with more than 800 staff members, according to MALC.
First Cricket News
Follow the full scorecard and live ball-by-ball commentary on the second Twenty20 International between West Indies and Pakistan on our live blog here
First Cricket News
The two boards were forced into the alteration to the scheduled tour dates after West Indies' current ODI series against Australia was rocked by a positive Covid-19 test which saw Thursday's second match suspended.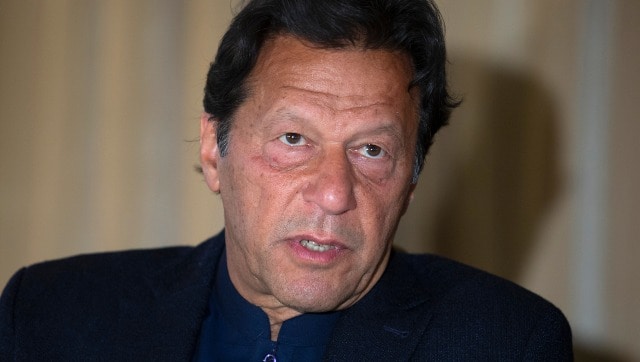 World
Last month, the Pakistani prime minister's comments on sexual violence drew severe backlash after he suggested that avoiding 'temptation in society' is the way to prevent sexual violence against women