Pakistan's media targets Nawaz Sharif as country gets snubbed at Arab-Islamic-American summit
Pakistan's media is fuming at the way the Arab-Islamic-American Summit unfolded in Riyadh, Saudi Arabia.
To say that the Pakistani media is disappointed with the way the country's prime minister Nawaz Sharif was treated at the Arab-Islamic-American Summit in Riyadh, Saudi Arabia, is an understatement.
The Pakistani media is fuming at the way the summit unfolded, and some of that outrage even seems to be directed against Sharif himself.
First off, it was not just the Pakistani media which noticed how US President Donald Trump did not mention Pakistan even once in his speech on Sunday, whether while talking about the nations which had done a lot to fight terrorism or the nations which had been the victims of terrorism.
"Many are already making significant contributions to regional security: Jordanian pilots are crucial partners against Islamic State in Syria and Iraq. Saudi Arabia and a regional coalition have taken strong action against Houthi militants in Yemen. The Lebanese Army is hunting IS operatives who try to infiltrate their territory. Emirati troops are supporting our Afghan partners. In Mosul, American troops are supporting Kurds, Sunnis and Shias fighting together for their homeland. Qatar, which hosts the US Central Command, is a crucial strategic partner. Our longstanding partnership with Kuwait and Bahrain continue to enhance security in the region. And courageous Afghan soldiers are making tremendous sacrifices in the fight against the Taliban, and others, in the fight for their country," Trump said, while listing achievements of many Muslims nations, not mentioning Pakistan.
One of the key points of Trump's speech which angered Pakistan was the fact that he said that India was one of the countries which had suffered due to terrorism, ignoring Pakistan's suffering because of terrorism. "The nations of Europe have also endured unspeakable horror. So too have the nations of Africa and even South America. India, Russia, China and Australia have been victims," Trump had said.
An article titled 'Frontline state mortified at anti-terror summit' in The Nation said that the summit was a disaster for Pakistan because while the country had lost over 70,000 civilians and over 6,000 soldiers to terrorism, Trump did not mention the country even once.
"Something has gone terribly wrong. This is the only way one can describe what happened to Pakistani delegation headed by Prime Minister Nawaz Sharif at the Arab-Islamic-American summit," said the article.
In a sub-topic titled 'Prime Embarrassment!' in the same article, the article also expressed some of the Pakistani media's anger against Sharif as it said that it was humiliating for Pakistan that Sharif did not get any opportunity to speak at the summit whereas he had "spent nearly two- and-half hours consulting his comrades-in-arms preparing and finalising his speech."
The article also said that while mediapersons were told that Sharif's speech will be released to journalists, Sharif's staff carried the speech folder back home. The journalists were also not told why Sharif did not get an opportunity to speak.
Adding that it was "strange" that Pakistan's Foreign Office kept hyping up a Sharif-Trump meeting even though there was almost no possibility of it, the article said, "For Pakistani journalists it was a dreadful day – the one full of disappointment and hurt. In the evening, every single one of us was returning to his hotel room from the Conference Centre with a heavy heart."
Another article by The Nation openly criticised, the prime minister as it said, "The prime minister has suffered through the optics of attending a blatantly anti-Iran summit; will he be bold enough to suffer the consequences of making a personal trip to Tehran?"
The opposition parties in Pakistan also jumped at the opportunity and criticised Sharif for the way the Pakistani delegation was treated at the summit. Pakistan Tehreek-e-Insaaf (PTI) chairman Imran Khan also criticised Sharif for what he called an 'ineffective' tour of Saudi Arabia.
Another article in Daily Pakistan said that Pakistan was neglected at the summit whereas India was declared "a terror-hit country, despite its atrocities in Kashmir."
Clearly, the snub to Pakistan for its continuous support to terrorism has hurt the country.
This is not even the first time the Trump administration sent a message to Pakistan over its support to terrorism.
Earlier in May, the Trump administration had blamed Pakistan for deteriorating India-Pakistan relations and had warned that the ties might worsen further if another "high-profile" terrorist attack emanates from across the border this year.
"Islamabad's failure to curb support to anti-India militants and New Delhi's growing intolerance of this policy, coupled with a perceived lack of progress in Pakistan's investigations into the January 2016 Pathankot cross-border attack, set the stage for a deterioration of bilateral relations in 2016," Daniel Coats, director of National Intelligence, had told lawmakers during a Congressional hearing.
With inputs from PTI
Find latest and upcoming tech gadgets online on Tech2 Gadgets. Get technology news, gadgets reviews & ratings. Popular gadgets including laptop, tablet and mobile specifications, features, prices, comparison.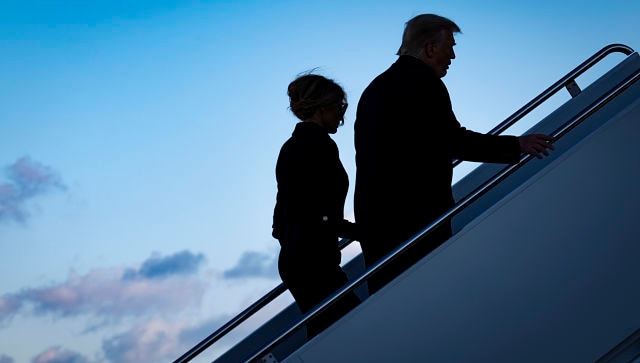 World
Democracy in the US will limp back to functionality, but the events set a terrible precedent that will encourage demagogues and dictators worldwide to undermine democracy and suppress will of the people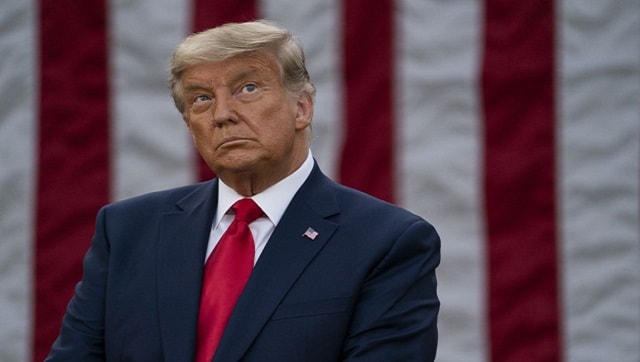 World
The House last week paved the way for the Senate proceedings by charging Trump with inciting the violence in the US Capitol, which left five people dead
World
A few prominent firebrands, an opaque pro-Trump nonprofit and at least one wealthy donor had campaigned for weeks to amplify the president's false claims about his defeat, stoking the anger of his supporters