Pakistan's ISI continues to provide covert support to Taliban, says US media report
Pakistan's intelligence agency ISI continues to covertly support the Taliban in the border region, a US media report claimed on Friday.
Washington: Pakistan's intelligence agency ISI continues to covertly support the Taliban in the border region, a US media report claimed on Friday.
The Washington Times' investigate story also provided specific mohallas and neighbourhoods on the Pakistani side that are being used as safe havens by Taliban terrorists.
The report alleged that Taliban terrorists from Afghanistan travel freely to a Pakistani army garrison in Quetta where they meet with military and Inter-Services Intelligence (ISI) officials.
"We believe top Taliban leadership are operating from Pashtunabad, Gulistan and surrounding areas," an unnamed intelligence source was quoted as saying by the daily.
Killa Abdullah, a small border district about 44 miles from Quetta, is another area where the Taliban is working with the ISI. Within that district, an area known as Chaman that borders Afghanistan is a Taliban hub, where terrorists operate openly and are known to local residents as Talibs, it said.
Taliban fighters have been spotted here along the road from and to Kuchlak "with automatic weapons either in motorbikes, or in four-by-four vehicles along with two to five companions," the source said.
The Washington Times said that the ISI also conducts security patrols in facilitating Taliban transit along the main highway to Kuchlak, using a Toyota SUV that is owned by the ISI.
Claiming that the ISI security is an open secret in the region, the daily said local police are not permitted to stop the Taliban from travelling from Afghanistan to Pakistan and the fighters refuse requests at checkpoints for identification by simply stating they are Talibs.
"These people freely travel in Quetta, Chaman and all surrounding areas. Civilian [police] forces cannot intervene because they work under ISI and military apparatus. The police are also powerless and are afraid for their own security," American intelligence sources told the US daily.
Guldara Baghicha, near Chaman city, which houses a Pakistani paramilitary garrison is said to be a major residence for families of the Taliban. The ISI has banned the local police and Pakistan's Frontier Corps from entering or patrolling that area.
Kili Jahangir, in its neighbourhood, includes restricted zones because Taliban families live nearby, the daily said.
The intelligence source further described Jungle Piralizia, south of Chaman, as a Taliban "resting place after their campaigns in Afghanistan against Western forces".
"The region has been scene of clashes between local police and Taliban fighters, who are known to retaliate against local police who try to arrest them, in one case blowing up a police vehicle and killing several policemen," the daily said.
"In such cases, the Taliban are arrested by local police, then the ISI intervenes immediately and promptly releases them," the daily said.
Meanwhile, the Pentagon on Thursday said the US wants Pakistan to take more steps against terrorism in the region.
"The (Defense) Secretary has said there is more that Pakistan can do. And we look forward to them taking more steps to combat terrorism in the region," chief Pentagon spokeswoman Dana White told reporters at her weekly news conference.
World
TTP commander Tipu and 10 others were reportedly killed in the shootout between the Tehreek-e-Taliban Pakistan (TTP) - also known as the Pakistan Taliban - and security forces in the restive Lakki Marwat district bordering South Waziristan tribal district of Pakistan's Khyber Pakhtunkhwa province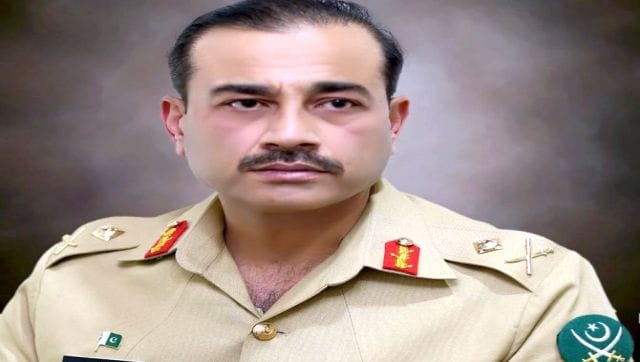 Opinion
A deteriorating economic situation may also compel restraint on the part of Pakistan Army but India needs to keep a close watch as a new leadership takes charge of the army apparatus in Pakistan
World
This decision by the Tehreek-e-Taliban Pakistan (TTP) comes even as Pakistan is facing regular attacks in its tribal areas and along the Durand Line - its border with Afghanistan - from the Afghan Taliban and insurgents linked to the Pakistan Taliban