Pakistan's first National Water Policy has lessons for South Asia, fails to give transboundary cooperation a chance
Pakistan's dependency ratio is 78 percent ie more than three quarters of the country's freshwater comes from outside its territory
Pakistan has unveiled its first-ever National Water Policy (NWP). The 45-page document addresses a wide range of issues currently plaguing the Pakistani water sector. While it provides valuable lessons and insights for South Asian countries, notably India, it falls short of prioritising meaningful transboundary water cooperation, and thus misses an opportunity to truly revolutionise the water scenario of South Asia.
Pakistan's dependency ratio is 78 percent ie more than three quarters of the country's freshwater comes from outside its territory. Around 244 billion cubic metres or 90 percent of it comes from India. For a country with such a high dependency ratio that is further skewed towards one neighbour, Pakistan's NWP seems to have failed in giving transboundary water cooperation, especially with India, the attention it deserves. Section 9 of the NWP on transboundary water sharing is short (just four points), reticent, focused on unilateral actions, and devoid of any intention of joint efforts in river basin development with India.
The section does highlight setting up a mechanism "for sharing of transboundary aquifers and joint watershed management". This is important in the light of a) the critical state of groundwater in the subcontinent and the prolonged neglect to which it has been subjected, and b) the pressing need to decentralise water management and take it to the watershed level. It also provides for studies "to evaluate the impact of developments in the upper catchment of Western Rivers" and "to preserve the environmental integrity of the system" in the case of the Eastern Rivers. However, to become truly effective, each of these initiatives require Pakistan to actively collaborate with India and jointly execute all research, planning and conservation activities across the Indus river basin. The NWP has eluded this reality.
Instead, it is anxious about its downstream status and mistrusting of upstream India. Section 9 of the NWP highlights "transborder water releases and stoppages at critical times" and invokes "the rights of lower riparian" to tackle the issues faced by riparian communities of the Eastern Rivers, which have been delegated to India by the Indus Water Treaty. The NWP also lists "existing and planned transboundary developments on the Western Rivers (read: Kishanganga and Ratle power projects of India)" among the top five concerns of Pakistan's water sector, and Section 22 (titled 'Information Management') provides for expansion of data collection and monitoring activities to those catchments of Pakistan's rivers that "lie in occupied Jammu and Kashmir and outside Pakistan". In each of these instances, India is not mentioned, and is all the more conspicuous by its absence.
The overall policy, however, breaks away from the Pakistani tradition of blaming India for its water woes, and is more introspective than accusatory. It is comprehensive and fully acknowledges the multi-faceted uses of water: This is manifest in the NWP's list of 33 objectives that covers all areas of Pakistan's water sector (except transboundary water cooperation, that is). Its multidisciplinary approach is combined with a sense of urgency: Phrases such as "water crisis is descending like a thunderbolt", and recurrent emphasis on rainwater harvesting and solar desalinisation of seawater indicate the realisation of the impending water crisis in Pakistan. Pakistan's cognisance of its crisis is further manifest in its focus on environment and a preventive, rather than a curative, approach; both are strong undercurrents throughout the policy.
The NWP also provides for creating 'zones' based on various water, land and climate-related parameters for customised development of water resources. It specifically calls for adopting good practices in rehabilitation and resettlement of populations displaced due to water projects and promoting "homegrown innovation" and a start-up ecosystem in water management and agriculture. More radically, the NWP pushes for 100 percent metering of urban water use, a country-wide ban on lift irrigation, high priority to groundwater aquifers (including transboundary ones), and at least 10 percent of the funds under the Federal Public Sector Development Programme (PSDP) in 2018-19 (raised to 20 percent by 2030) for Pakistan's water sector. These and other provisions outlined in the NWP are representative of the country's ardent determination to conserve its water resources and reform its water management and governance with a holistic approach.
As a neighbour sharing similar geography, agro-climatic conditions, water-use patterns and water management and government issues, India can certainly pick up some solutions, perspectives and action points from Pakistan's NWP and modify them to suit domestic conditions. It is also important that India takes cognisance of Pakistan's NWP and follows its implementation closely, since it has the potential to generate an impact on, as well as lessons for the five Indian states (Jammu and Kashmir, Himachal Pradesh, Punjab, Haryana and Rajasthan) in the Indus basin, especially Punjab and Haryana which are critical for India's food security.
Whether Pakistan or India, either country stands to see significant improvements in its water sector only if solutions are enforced with discipline and accountability. However, while effective implementation is critical, geography, climate change and economy require India and Pakistan to take joint efforts to reform their water sector in order to achieve substantial and sustainable results.
Transboundary cooperation and joint development efforts are the bottom line of the water scenario, and their absence, the crux of water crises in both countries. Unilateral policies, projects and programmes will generate, at best, acceptable outcomes.
Undoubtedly, it takes two to tango; India must also prioritise transboundary cooperation and joint water resources development with Pakistan, for its own long-term interests. However, being the downstream riparian, Pakistan has higher stakes, and hence the onus of detangling the mess of mistrust and hostility surrounding transboundary water cooperation lies on Pakistan. Pakistan could benefit from sidestepping the paranoia of India turning off the tap and acknowledge the fact that even three wars, innumerable border skirmishes and other hostile situations could not push India into violating the Indus Waters Treaty. It is time that Pakistan puts its people and water resources above political and ideological enmity and takes concrete measures to initiate trust and transboundary water cooperation with India.
Given the current nature of relations between the two countries, this seems to be an impossibility. However, every journey, no matter how extraordinary, begins with a single step.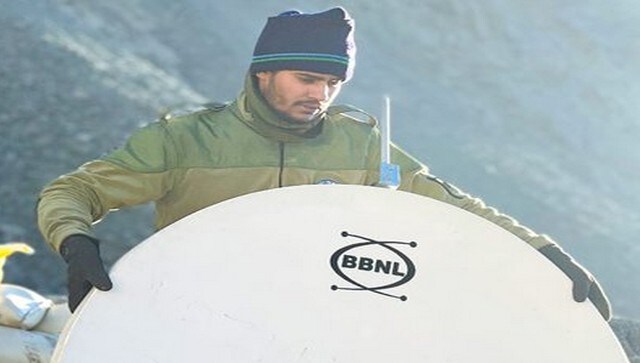 Explainers
The Leh-based Fire and Fury Corps, which handles military deployment along Kargil-Leh and secures the frontier with China and Pakistan, tweeted that internet was activated on the Siachen Glacier at 19,061 feet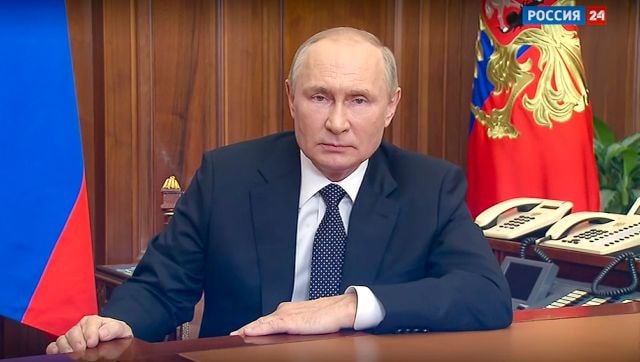 Explainers
Vladimir Putin on Wednesday, ordering Russia's first military mobilisation since World War Two, warned Moscow would respond with the might of all its vast arsenal if the West continued its 'nuclear blackmail'
Explainers
Experts say the area recaptured by Ukraine would represent a serious blow to Russia's military ambitions. Moscow has conceded having lost territory, but claimed its forces are 'regrouping' to the Donetsk region to focus military efforts there