Pakistan's ambivalence over Modi becoming India's PM
With less than six months to the Lok Sabha elections, BJP's prime ministerial candidate Narendra Modi has found support from where he would least expect it - Pakistan.
With less than six months for the Lok Sabha elections, BJP's prime ministerial candidate Narendra Modi has found support from where he would least expect it -- Pakistan.
Considered an extremist Hindu hardliner, Modi has in the past ridiculed Prime Minister Manmohan Singh for his failure to take a tough stance against Pakistan. During Singh's September meeting with his Pakistani counterpart Nawaz Sharif, Modi questioned whether the PM would be able to do justice to the soldiers who lost their lives along the LoC.
"... It is also doubtful whether our prime minister will discuss the issue of our soldiers being killed on the borders. The nation wants the prime minister to bring back the heads of Indian soldiers severed by Pakistani forces," Modi had said.
But for Pakistani traders, the BJP back in power would mean better trade deals and facilities with its neighbouring country. According to an Economic Times report, Pakistan's business community is hopeful that if the Gujarat CM, famous for making Gujarat an arguably prosperous industrial state, comes to power, trade exchange between the two countries could rise to over $5 billion by 2015 from the current $ 3 billion now.
"Congress has been conservative in its approach and things are moving very slowly. If BJP comes into power, they may take a few bold steps that may boost trade," MY Siddik, chairman of All Pakistan Textile Mills Association told the business daily.
Many in the country are also hopeful that peace ties would improve if Modi takes the same stance as India's former prime minister and veteran BJP leader AB Vajpayee did.
Vajpayee, who had initiated the historic India-Lahore bus service, had sparked off hope that relations will better between the two nations and will also serve as a credibility boost for the right wing party if they chose to sign peace deals with the Islamic state.
However, there are still those that are apprehensive of a Modi-led BJP government in India. A DAWN report quotes Pakistan's foreign policy adviser Sartaj Aziz as saying that "the next government in India is the prerogative of the Indian people." When pressed further if his government would be willing to work with Modi as prime minister, Aziz said, "We do not have any favourites. We will be ready to work with Narendra Modi if he is elected the prime minister of India. Or for that matter we will be ready to work with anyone who is voted to power."
Undoubtedly, Modi's rise within the BJP ranks and on the national stage has grabbed eyeballs not just in India but across the border as well as in the United States. Despite this, the BJP's poster boy is yet to make public his ideas on foreign policy, something that Atal Behari Vajpayee was clear about in his 'no possibility of war with Pakistan' stance.
An editorial in Pakistan's The Daily Tribune says Pakistan should be cautious about the sudden rise of Modi. "Pakistan must watch Modi's gait and gestures with an eagle's eye. Modi is an astute politician, who has the ability to outsmart rivals and peers with an amazing sense of timing."
A blog on The Express Tribune goes a step further, questioning Modi's jingoism and his apparent aggression vis-a-vis Pakistan.
"It is unfortunate that Manmohan Singh's regime is now coming to an end, as I believe that his determination with respect to maintaining peace with Pakistan is still more honest than what seems to be coming next."
In addition, it says: "Modi's stance plays a significant persuasive role in determining the future for Indo-Pak relations. What must be realised, however, is that Pakistan is not Gujarat, Ahmedabad or Babri Masjid- and if push comes to shove, it will do what it has to do to protect itself as well from any threat... Give peace a chance. Don't vote for Modi."
Find latest and upcoming tech gadgets online on Tech2 Gadgets. Get technology news, gadgets reviews & ratings. Popular gadgets including laptop, tablet and mobile specifications, features, prices, comparison.
India
Addressing the G20 side event on 'Safeguarding the Planet', Modi said India is not only meeting its Paris Agreement targets, but also exceeding them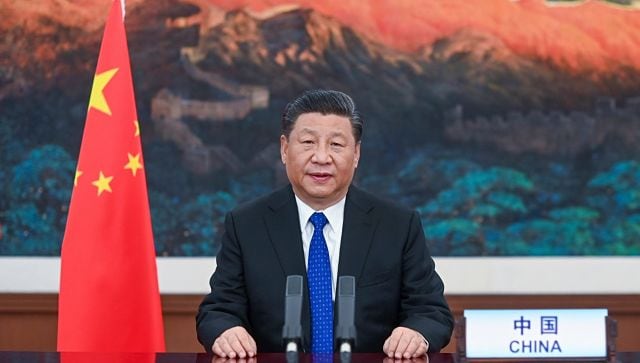 World
The Chinese president told the US president-elect he hoped the two countries would 'uphold the spirit of non-conflict, focus on cooperation and control differences'
India
Modi congratulated Biden on his election, describing it as a 'testament to the strength and resilience of democratic traditions in the United States', the MEA said in a statement