Pakistan's action against Cyril Almeida shows how good the press is there, not how bad it is
The fact that the Pakistan government has punished Dawn journalist Cyril Almeida for exposing the civil-military rift itself doesn't surprise too many people in that country
The fact that the Pakistan government has punished Dawn journalist Cyril Almeida for exposing the civil-military rift itself doesn't surprise too many people in that country. What surprises them is how it was done and why.
There is another thing about it that should surprise and thrill people outside Pakistan, including those in India. The Cyril episode only proves how, even in the face of extreme, adverse conditions, some of Pakistan's journalists show exemplary courage in sticking their necks out and doing their job. This shows how good and brave Pakistan's press is, more than how badly-placed it is.
Disagree with some of Cyril's opinions if you must — as I do — but there is no denying the fact that the man has done not only Pakistan but the whole world of free press very proud indeed.
His latest work has exposed the rift between Prime Minister Nawaz Sharif and Chief of Army Staff Raheel Sharif. The Sharif versus Sharif battle is just hotting up.
And now, the action against Cyril itself has not come as a shock in a country where journalists face threats in all shapes and from all sides: The civilian government, the military, the Inter-Services Intelligence and militants of all hues. It's tough to write a story to please all these sections, unless it's about the weather in Islamabad.
"What happened to Cyril Almeida is a routine part of the system in Pakistan," a Karachi journalist told Firstpost.
But what's unique about Cyril's case is that he was not shot at or kidnapped or tossed into jail while he was taking a walk from his home to the grocer's. He was simply put on what goes by the quaint name of Exit Control List (ECL), which simply means he can't leave the country.
Maybe a worse fate is awaiting Cyril. He himself fears it.
Am concerned, possibly convinced, more than 24hrs after the travel ban was imposed that govt is planning to take further, uglier actions.

— cyril almeida (@cyalm) October 11, 2016
But for now, he is on the ECL. And this is not a list that usually features journalists. Senior Pakistani journalists can't recall any media personality having ever been on it.
You get an idea if you know what sort of people find their names on it. Former president Pervez Musharraf was on this list from 2013 till the Supreme Court deleted his name from it in March this year, following which he left Pakistan for "medical treatment". And you have the very glamorous Pakistani model and singer Ayyan Ali, caught smuggling $506,800 out of Pakistan last year and also facing a murder rap, who is on this list.
But why put Cyril Almeida on such a list? Nobody really knows.
All that we know is that on 6 October, Dawn published the story by Cyril in which he exposed the civilian-military rift. He reported the proceedings of a recent meeting attended by Nawaz Sharif. Raheel Sharif was not present but Rizwan Akhtar, the chief of the military-run ISI, was. The civilian government accused the military of shielding terrorists and causing Pakistan's isolation in the world.
This expose left Raheel Sharif and Nawaz Sharif — in that order — fuming. For the record, the prime minister denied the story thrice and said there was no rift. But nobody was fooled.
And Raheel Sharif is something of a hero in Pakistan. He must appear to be doing something about Cyril's story. Then came a report that the ISI chief would be replaced. If true, this was meant to placate the civilian government. And then came the news that Cyril was barred from travelling abroad. So who is pleasing whom with this one? Which Sharif was behind this move? It's hard to tell.
It's not without significance that the travel ban on the journalist came a day after he wrote a second story on 9 October, offering even more insights into the Sharif versus Sharif battle. In the 9 October story which got little attention in the controversy that erupted over the first one, Cyril reported that the civilian government had taken the matter of the military's complicity in terrorism to Raheel Sharif earlier too.
For now, all attention is on Cyril Almeida and the cat-and-mouse game between Sharif and Sharif.
In the second story, the journalist went a step ahead and launched an even more direct attack on the COAS, when he wrote: "...Raheel snatched foreign policy from Nawaz and screwed it up ... Lost in the paeans to Raheel is a less salutary reality: He has presided over a downturn in relations with three regional countries, Afghanistan, Iran and India."
What's clear is that the ban on Cyril's travel abroad is a result of the cat-and-mouse game between the two Sharifs. The contours of this battle will unravel between now and November, when Raheel's retirement is due. At the same time, the state of the media in Pakistan will come under sharp focus.
Pakistan's media is "relatively free".
The media in Pakistan is "relatively free", said Ahsan Butt, a Pakistani academic and a keen watcher of the media there. "Most people in the Pakistan media do talk about the civilian government and the military the way they want to," Butt told Firstpost. Butt is currently an Assistant Professor at the Schar School of Policy and Government at George Mason University in the US.
"At the same time, a section of the media imposes a self-censorship on itself because they know what's good for them and what isn't," said Butt, who had interviewed and met Cyril in the past.
Cyril had told Butt in a 2009 interview that, after doing a second BA in the UK, he practised law in Pakistan but, less than two years after that, switched to journalism. "Call it old-fashioned, idealistic, plain stupid or whatever," Cyril had said.
He said that, unlike others who wanted to be part of the system themselves, he wanted to observe, interpret and comment on things, even if comment was a subjective one.
This remark in the interview should sum up Cyril's attitude towards journalism, an attitude all practitioners of the profession must adopt: "I don't write for the sake of addressing the subjects of my pieces, I write for the readers — people like myself who are just interested in knowing what's going on, with no hidden agendas, no personal favourites, who don't see too much evil or too much good in any situation or person or institution."
Butt describes Cyril as a "very good editorial writer", and points out that there have been worse attacks on reporters in Pakistan.
Some even consider Cyril to be lucky — so far.
That's only because, in the last 10 years, one journalist has been getting killed every 50 days on average in Pakistan, says a Pakistani journalist, quoting statistics from NGOs and human rights groups. And dozens of journalists have been disappearing without trace.
Cyril is certainly luckier than Hamid Mir, the popular anchor on Pakistan's Geo TV. In 2014, Mir was shot at twice by unidentified gunmen. A timely surgery saved his life. This followed his reports on the military's support for the Afghan Taliban and human rights violations in Balochistan. Earlier, he was banned from appearing on TV by administrations of Musharraf in 2007 and Asif Ali Zardari in 2008.
Cyril is also more fortunate than journalist Saleem Shahzad who, on one May evening in 2011, left his Islamabad home to participate in a TV show and never showed up there. The next morning, his body was found in a canal of the Jheelum on the outskirts of the city.
Attacks on the media don't surprise editors of Dawn, the country's oldest paper which, founded in Delhi in 1941 by Mohammad Ali Jinnah, moved to Pakistan after Independence. (Kerala-born Pothan Joseph, who was the founding editor of Dawn, was later in 1948 the founding editor of Deccan Herald in Bengaluru.)
But leave history aside.
For now, all attention is on Cyril Almeida and the cat-and-mouse game between Sharif and Sharif.
Also read- Not Just Cyril Almeida's Goan Roots, Pakistan's Dawn Has Kerala Connection
World
The comment comes in the wake of France's foreign minister Jean-Yves Le Drian accusing the country of "constant opportunism"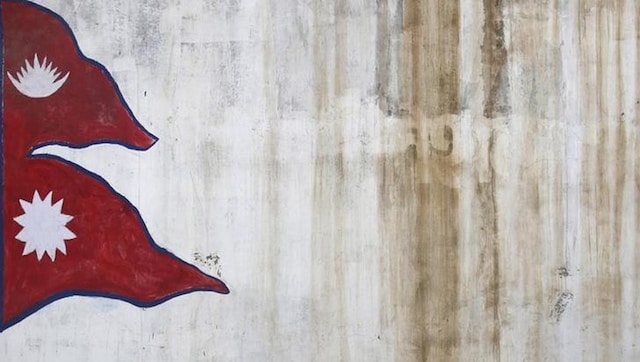 World
Budget Holiday means the Government of Nepal is unable to spend from the State treasury. This is probably the first time in Nepal that government expenditures are likely to be suspended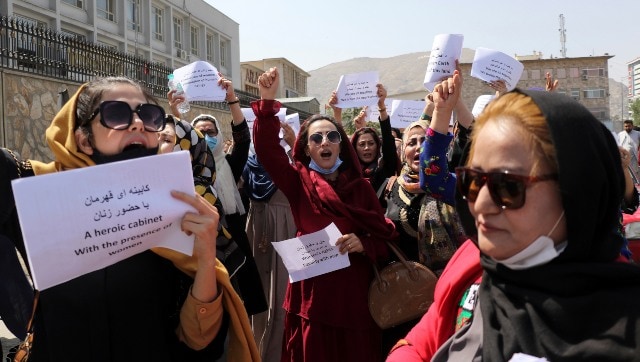 World
Recent controversial comments by Taliban leaders, like that of Hashimi, have exposed the Taliban's true nature as it ignores women, who make up half of the population of the war-torn country