Pakistan's Accountability Court verdict against Nawaz Sharif means wriggle as ex-PM might, it's game over for now
One could hardly wish three-time prime minister Nawaz Sharif a happy birthday on a day when he was escorted to jail
One could hardly wish three-time prime minister Nawaz Sharif a happy birthday on a day when he was escorted to jail. His birthday, which rather ironically falls on Christmas, was not marked by peace or goodwill as the Islamabad Accountability Court sentenced him to seven years of rigorous imprisonment in what has come to be known as the Hill Metals case, which is only one of the several alleged corruption cases filed against him.
Worse, the court has issued perpetual warrants against his sons, Hussain and Hassan, and barred him from holding public office for another ten years after completing his sentence. Earlier, he was sentenced to 10 years in the Avenfield case — which related to the ownership of apartments in London's most elegant neighbourhood. No wonder then that a Twitter hashtag #NawazSharifgameover is doing the rounds.
Sharif was sentenced under Section 9-a(5) Ordinance no XVIII, 1999 that set up the National Accountability Bureau. That section states that the holder of public office is said to have committed the offence of corruption (among other clauses, "if he or any of his dependents or benamidars owns, possesses, or has any right or title in any movable or immovable property or pecuniary resources disproportionate to his known sources of income, which he cannot reasonably account for").
So the learned judge essentially found him guilty of being unable to account for the wealth that led to the setting up of the mill, which according to The Herald sent some PKR one billion (~Rs 50 crore) or more to the Sharifs between 2010 and 2015 in the form of "gifts". That's a lot of money. But it's still a tuppence when compared with some of what our own tycoons spend on the weddings of their offspring. The difference here is that they are not (directly) in politics, nor are they seen as national security threats. A Vijay Mallya may be as far more of a thief than Sharif, but in the end, that's between him and the tax men. Whatever his alleged crimes, he's highly unlikely to end up in front of a firing squad or be hanged at the end of a rope. Unfortunately, that's not entirely ruled out as far as Pakistan's prime ministers are concerned.
There are innumerable inconsistencies with regard to the case that are being pointed out by PML(N) supporters. For one, all the evidence points to the children's actions, not that of the father. Justice Muhammad Bashir however noted — with some justification — that the whole family was one monolith and that the Sharif as the father, could not deny that he had given them money.
Second, it is undoubtedly the case that businesses in South Asia and probably elsewhere are done largely on large cash infusions and sleight of hand in terms of who gave what. That doesn't make it all right and tight. What is true is that if the basis of conviction is applied evenly, most of Pakistan's businessmen would be languishing in jail. Third, is the crowing of his opponents with tweets showing Prime Minister Narendra Modi hand-in-hand with Sharif at a location in Pakistan. The charge of being pro-India was thrown into the public debate when it seemed that charges against Sharif would not stick. That is what is most alarming.
While there is nothing so dead as an overthrown king, the poor turnout for Sharif's sentencing would seem to herald the end of the venerable old party as it is now. The sons of Sharif can only return at the risk of incarceration. The daughter is too deeply involved in the cases, and has already been sentenced. When asked who will lead the party, the only answer from the former prime minister was that the party would decide.
The obvious choice to lead the party onward seems to be Nawaz's brother Shehbaz Sharif, who is beginning to see his fortunes rise as the Punjab chief minister Usman Buzdar is drawing serious flak for incompetence as well as nepotism. But that would mean that the political lineage would pass to his sons, not those of Nawaz. That may not be entirely acceptable in a continent where fratricide has been virtually a historical legacy.
Sharif has still the option of appeal. Moreover he has not been found guilty under the section of the Ordinance that deals with using his public office to amass a fortune. There's still hope for the family in terms of clearing a way eventually for a daughter or sibling to lead the party. The actual problem however is not a legal one. The problem is how to deal with the psychological rigging that the milt-establishment has carried out over the last few years, where the Pakistani citizen has been treated to a soap opera of politicians, their children and details of staggering wealth.
In a country where a square meal a day is a luxury that's difficult to sympathise with, the "victimhood" narrative fell flat. Sharif is going to find it's lonely at the top, as well as at the bottom. Meanwhile, Prime Minister Imran Khan would be wise to get his accounts sorted and filed away for possible future reference.
World
To his supporters, the 50-year-old is a secrecy-busting journalist who exposed US military wrongdoing in Iraq and Afghanistan. But US prosecutors claim Assange put lives at risk when he helped intelligence agent Chelsea Manning steal diplomatic cables and military files which Wikileaks later publish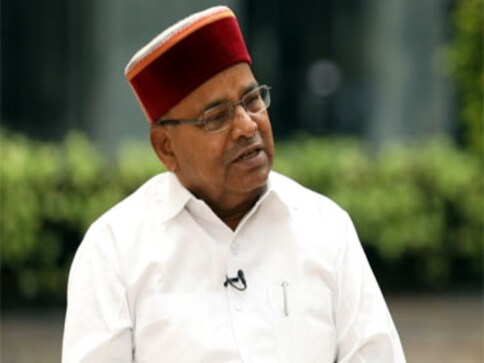 Politics
From governors to tribal leaders and even a former Lok Sabha speaker, the BJP has a glut of candidates to choose from and much to ponder while making its choice
World
Built by China State Shipbuilding Corporation Limited, the Fujian has a displacement of more than 80,000 tonnes and is equipped with electromagnetic catapults and arresting devices