Pakistani bride wears tomato jewellery over gold and silver: Twitter calls her 'richest woman' in country
Twitter was quick to react to this bizarre video which has been watched over 27 thousand times as of now. While a user called her the "richest" woman in Pakistan, another called the approach, "innovative.'
Ditching the traditional choice of gold and diamond jewellery, this bride from Pakistan decided to go with accessories made of tomatoes on her special day.

A video of her speaking to a television channel reporter has gone viral on social media.

The clip of the interview was first tweeted by Pakistani journalist Naila Inayat
Ditching the traditional choice of gold and diamond jewellery, this bride from Pakistan decided to go with accessories made of tomatoes on her special day. A video of her speaking to a television channel has gone viral on social media.
The clip of the interview was tweeted by Pakistani journalist Naila Inayat along with a caption that read, "Tomato jewellery. In case you thought you've seen everything in life."
Tomato jewellery. In case you thought you've seen everything in life.. pic.twitter.com/O9t6dds8ZO

— Naila Inayat नायला इनायत (@nailainayat) November 18, 2019
Twitter was quick to react to this video which has been watched over 33 thousand times as of now. While a user called her the "richest" woman in Pakistan, another called the approach, "innovative."
To one user, the 2.20 minute viral clip appears be a "sarcastic" take on the soaring prices of tomatoes in the country. "Gold is expensive, and now even tomatoes and pine nuts are expensive. That's why I am wearing tomatoes instead of jewelry," the bride said in the video.
Here is how Twitter reacted:
Pakistan ki सबसे अमीर औरत मिल गए

— लैला (@HimanshiKunwar1) November 19, 2019
Tomato@ 350/kg, khuda khair kare

— Manish Sharma (@ManishS12353241) November 18, 2019
How innovative!

— Shefali Samyal (@shefalisamyal) November 18, 2019
Sarcasm at its best

— Shaiguy78 (@shaiguy78) November 19, 2019
There is an urgent need to provide Z Plus Security to this Mohtarma.Mohalle ki to chhoro,Itne Tamataron ko dekh Kahin Poora Shehar hi na attack kar de.. — Prabhat Yadav (@prabhatkumar76) November 19, 2019
This has to be parody channel .

— nikhil kasbekar (@nikhilkas) November 18, 2019
Happens only in Pakistan!

— Sajeda Akhtar (@Sajeda_Akhtar) November 19, 2019
"Mere tamatorro ko hath na lagaye"!

Wah wah wah!

— Akash Tyagi (@tyagiakash93) November 18, 2019
We gonna consider this video while we have our next Tomato soup or Tamatar di khatti meethi chatni this season.

— Akhil Raj (@akhilraj_RAJA) November 18, 2019
Find latest and upcoming tech gadgets online on Tech2 Gadgets. Get technology news, gadgets reviews & ratings. Popular gadgets including laptop, tablet and mobile specifications, features, prices, comparison.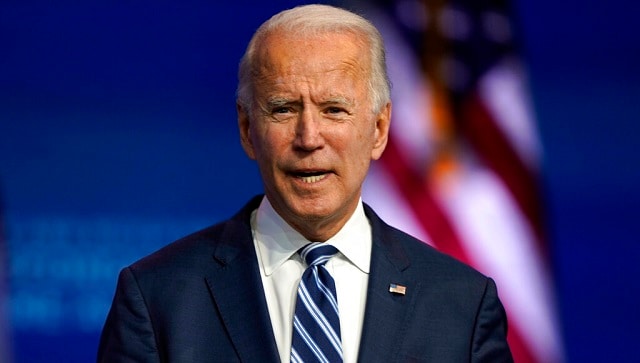 World
'Twitter is actively preparing to support the transition of White House institutional Twitter accounts on 20 January, 2021,' the social network said in a statement to AFP.
India
Last month, the Joint Committee of Parliament on Data Protection Bill came down heavily on Twitter for showing Ladakh as part of China, saying it amounted to treason and sought an explanation by the US-based parent of the social media platform in form of an affidavit
Politics
However, Union Minister of State V Muraleedharan and the state Congress slammed the Left front government, alleging it was a "political plot" to divert attention from corruption charges ahead of the local body elections next month