Pakistan tries to pin Quetta attack on India, but its own jihadists are coming home to roost
The reaction by much of the Pakistani military, politicians and media following the terrorist attack in Quetta is part of a long-running trend of shifting blame
New York: In 64 AD, much of Rome was ablaze and Emperor Nero was accused by his angry subjects of "fiddling while Rome burns". The Roman historian and senator Tacitus tells us how Nero wriggled out of the problem by targeting a group Romans loved to hate:
"Nero fastened the guilt and inflicted the most exquisite tortures on a class hated for their abominations, called 'Christians' by the populace"
Suffice to say, Nero set the standard for shifting blame.
Which brings us to the reaction by much of the Pakistani military, politicians and media following the terrorist attack on Monday in Quetta where at least 72 people were killed and another 100 injured after a suicide bomb tore through a hospital in Quetta.
Both Islamic State and Jamat-ul-Ahrar, an offshoot of the Pakistani Taliban, claimed responsibility for the attack. But if you didn't know better, you might start wondering if India's intelligence agency, the Research and Analysis Wing (RAW), was behind it. Within two hours of the Quetta attack, Sanaullah Zehri, the chief minister of Balochistan, said India's RAW was behind it. Now Pakistan's politicians, generals of every stripe and media have jumped onto the same bandwagon.
"Pakistan is pointing the finger in the wrong direction. It's playing the terrorism blame game, but this shows a resistance to alter its own policies which myopically support a host of terrorist groups on Pakistani soil," said counter-terrorism analyst Jeff Lawrence.
This month, the Pentagon withheld $300 million in military assistance to Pakistan, in a sign of ongoing frustration with Islamabad for not acting against militants fueling violence in Afghanistan. Defence Secretary Ashton Carter decided against making a certification to Congress citing the continuing operations of the Afghan Taliban and Haqqani militants on Pakistani soil.
Earlier this year, lawmakers also blocked Pakistan from using another pool of US military aid to buy American F-16 jets.
If you had to pinpoint how Pakistan's problems began, it would be the military decision in 1990 to ignore the recommendations of a task force that suggested that mujahideen returning from their successful war with the Soviets in Afghanistan be disarmed and prevented from transforming the Kashmir dispute into jihad.
Despite diplomatic pressure building on Pakistan from the West to dismantle anti-India militant groups it has not acted decisively. Kashmir-focused militant groups based in Pakistan continue to bleed India through a thousand cuts. Pakistan's military also supports the Taliban and its allies in Afghanistan as a counter to what it sees as Indian influence there.
"Islamabad's tendency to blame foreign countries misdirects attention from the inherent problems of its strategy of supporting certain jihadist groups while trying to crush others," reported The Wall Street Journal on Thursday.
"Its attempts to use some groups to further its agenda and keep pressure on Afghanistan and India end up backfiring by creating space for other extremist groups it can't control," it added.
Afrasiab Khattak, a former senator from the Opposition Awami National Party told The Wall Street Journal that "our own policies are responsible for the rise of terrorism. We will not be able to get rid of this menace" without a change in how Islamabad deals with all militant groups.
"Unfortunately, once again Pakistan's terrorist activities have resulted in its own suffering," said political analyst Sahrif Hanifi.
Islamabad's best way to defeat terrorism is to disassemble Pakistan's militant world one layer at a time, like a rotting onion. It has to stop double-dealing with militant groups to stanch the cycle of violence.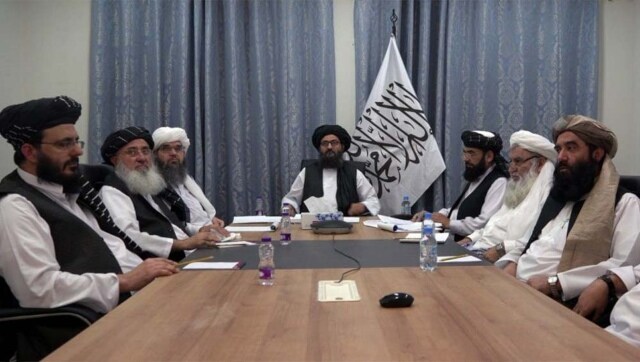 World
Secretive Taliban supreme leader Hibatullah Akhundzada , who has never been seen in public, told the new government to uphold Sharia law in a statement
World
While Haibatullah Akhundzada is the Taliban's overall leader, Baradar is its political chief and most public face. Western diplomats have hitherto viewed him as the most resistant to ISI control
World
Although no group has claimed responsibility for either attack, Jalalabad city is the capital of Nangarhar province, the base of Taliban rival IS-K's operations