Pakistan to remain in FATF 'grey' list till Feb 2021 as nation fails to fulfil six key obligations
Sources said some of the tasks which Pakistan failed to fulfil include failure to take action against all UN-designated terrorists like JeM chief Maulana Masood Azhar, LeT founder Hafiz Seed and the outfit's operational commander Zakiur Rehman Lakhvi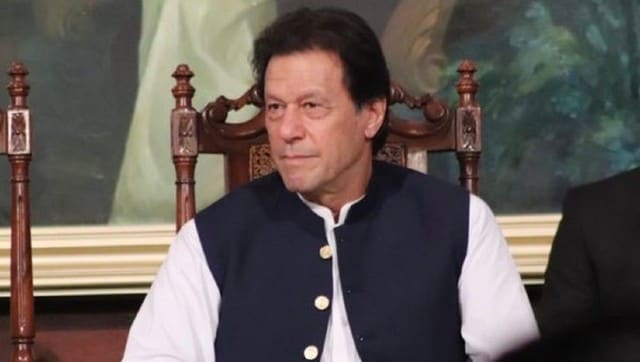 New Delhi: Pakistan will remain in FATF's 'grey' list till February 2021 as it has failed to fulfil six key obligations of the global money laundering and terrorist financing watchdog that include failure to take action against two of India's most wanted terrorists Maulana Masood Azhar and Hafiz Saeed, officials said on Friday.
The virtual plenary of the Financial Action Task Force (FATF), held in the last three days, concluded that Pakistan will continue in its 'grey' list.
The decision has been taken after a thorough review of Pakistan's performance in fulfilling the global commitments and standards on the fight against money laundering and terror financing.
"Pakistan remains in the increased monitoring list or the grey list," FATF president Marcus Pleyer said at a virtual press conference from Paris.
Pakistan failed to fulfil six of the 27 mandates so far as a result of which the country continues to be in the grey list of the FATF.
"Pakistan failed to fulfil six of the 27 mandates given to check terror funding," Pleyer said.
The FATF chief said Islamabad must impose sanction and prosecute those involved in terror financing.
"Pakistan needs to do more on checking terror funding, it can't stop now," he said.
Sources said the tasks in which Pakistan failed to fulfil include failure to take action against all UN designated terrorists like Jaish-e-Mohammed (JeM) chief Azhar, Lashker-e-Taiba (LeT) founder Seed and the outfit's operational commander Zakiur Rehman Lakhvi.
Besides, sources said, FATF has noted the fact that there was sudden disappearance of the names of more than 4,000 terrorists from its original list of 7,600 under Schedule IV of its Anti Terrorism Act.
Pakistan's position will be up for review in the next meeting of the FATF to be held in February next year.
World
With Credit Suisse in trouble, there was panic that the banking crisis was spreading to Europe. With the Swiss central bank stepping in, there is a respite for now. But the institution's history remains chequered. Here's a look at some of its biggest controversies
Opinion
The political turmoil within Pakistan prevents it from approaching India for assistance, even when it faces disasters of epic proportions
Explainers
Riad Salameh, one of the world's longest-serving central bank governors, is being investigated for his personal wealth and is widely blamed for the country's dramatic economic collapse. He was previously an untouchable figure in Lebanon, having held the position for three decades