Pakistan Stock Exchange attack: Four gunmen killed, no outfit claims responsibility; police deploys bomb disposal squads
The Pakistan Stock Exchange building in Karachi, situated in a high security zone and housing the head offices of many private banks, was attacked with grenades and guns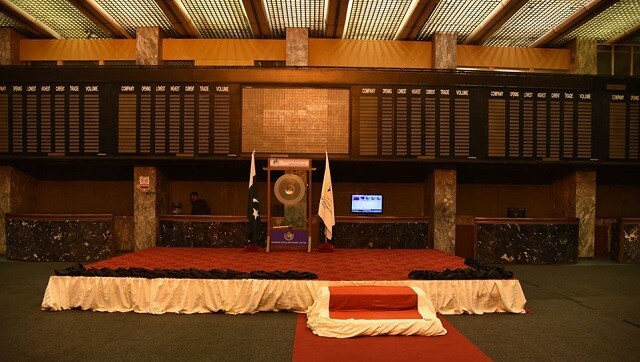 Four gunmen who attacked the Pakistan Stock Exchange in Karachi on Monday were killed by security forces, according to a Reuters report.
The building, situated in a high security zone and housing the Pakistan State Bank is located as well as the headquarters of several national and international financial institutions, was attacked with grenades and guns.
Rizwan Ahmend, a police official at the scene, told The Associated Press gunmen opened fire at the entrance and then entered the stock exchange grounds, but it wasn't immediately clear if were able to enter the building.
"Four attackers have been killed, they had come in a silver Corolla car," Karachi police chief Ghulam Nabi Memon told Reuters. However, it is yet to be ascertained if there were any more assailants. The bomb disposal squad has been called and is trying to clear the building of explosive devices, police spokesperson Shazia Jehan said.
Meanwhile, broker Yaqub Memon told The Associated Press that he and others were huddled inside their offices even as heavily armed special forces surrounded the building.
No militant group has claimed responsibility for the attack. The Karachi stock exchange is Pakistan's largest and oldest stock exchange, incorporated today with the exchanges in Islamabad and Lahore.
With inputs from agencies
First Cricket News
England will arrive in mid-September and play four T20s in Karachi, with the other three matches in Lahore, and then return in December for three Tests
World
According to the police, an explosive device was fixed with a motorcycle in the parking area of the stadium, which was detonated by a remote control
Hockey
The federation became a laughing stock when Bajwa refused to leave his office and occupied the secretary-general's seat on Monday and Tuesday, after Saeed Khan was announced as the new secretary general on Saturday.