Pakistan says focus to remain on Indian border under Gen Bajwa
General Raheel will become the first army chief in more than 20 years in Pakistan to step down at the end of his term
Islamabad: With new army chief Gen Qamar Javed Bajwa set to take charge, Pakistan has asserted that focus will remain on country's eastern border with India, even as the US nudged Islamabad to keep the pledge of not allowing use of its soil for terror attacks against neighbours.
Bajwa will take charge of the world's sixth-largest army by troop numbers from Pakistan's outgoing Chief of Army Staff (COAS) General Raheel Sharif, who paid farewell visits to President Mamnoon Hussain and Prime Minister Nawaz Sharif here on Monday.
Sharif and Hussain lauded Raheel's valuable service as army chief and wished him the best for his post-retirement life, Radio Pakistan reported.
"The military policy will continue and there will be no immediate change in it (under Bajwa)," Defence Minister Khawaja Asif told Geo News.
"The focus will remain on country's eastern border and the armed forces backed by the nation will meet all challenges," he said.
"The legacy of General Raheel Sharif would continue in the light of the examples he set," Asif said.
The Defence Minister expressed hope that the government and military leadership will continue to work together for the betterment of the country.
General Raheel will become the first army chief in more than 20 years to step down at the end of his term. Previous army chiefs have either obtained extensions or in the case of General Pervez Musharraf, staged a coup.
Meanwhile, the United States on Sunday welcomed the appointment of the new army chief and expressed hope that the country would never allow the use of its soil for terrorism against its neighbours.
The US embassy in Islamabad, in a statement, welcomed Prime Minister Sharif's appointment of Bajwa.
"We look forward to continuing our work with Pakistan's elected leaders, with Lieutenant General Qamar Javed Bajwa, and with the Pakistani military to advance our shared counter-insurgency and counter-terrorism goals for Pakistan and the region, and to enable Pakistani authorities to honour their pledge to prevent the use of Pakistan's soil for terrorist attacks against its neighbours," it said.
Raheel, who is set to retire on Tuesday, was appointed as army chief in 2013 by Prime Minister Sharif at the retirement of Gen Ashfaq Pervaiz Kayani.
According to Pakistani media and experts, General Bajwa's "pro-democracy credentials" and his low-profile influenced Sharif to appoint him to the powerful post of army chief superseding four top generals.
The military has been in charge of the country for more than half of Pakistan's nearly 70-year history since independence.
First Cricket News
Shadab was ruled out of the twin tours due to a toe injury sustained in the second ODI against South Africa on Sunday.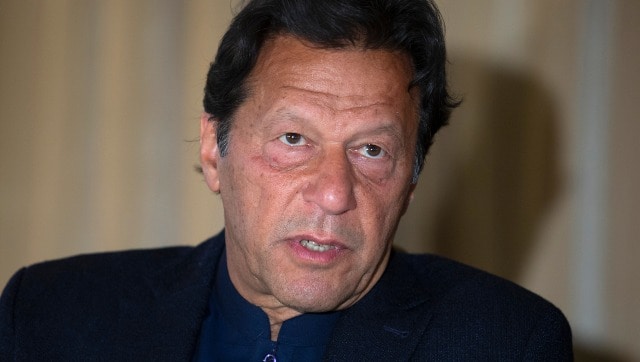 World
"We are going to speak to the IMF because we see disruptions ahead just when our economy is recovering and all the indicators are positive," Dawn newspaper quoted Imran Khan as saying
First Cricket News
South Africa skipper Temba Bavuma pleaded guilty to the offence and accepted the proposed sanction, so there was no need for a formal hearing.