Pakistan PM Nawaz Sharif appoints 22 special envoys to highlight 'brutalities' in Kashmir
Pakistan's Prime Minister Nawaz Sharif on Saturday nominated 22 parliamentarians as special envoys to highlight alleged brutalities in Jammu and Kashmir by the Indian security forces.
Pakistan's Prime Minister Nawaz Sharif on Saturday nominated 22 Pakistani parliamentarians as special envoys to highlight alleged brutalities in Jammu and Kashmir by the Indian security forces. Sharif said that he had decided to send the special envoys to different parts of the world to further the Kashmir cause, CNN-News 18 reported.
Sharif said that these special envoys "have strength of the people of Pakistan, prayers from the Kashmiri people across the Line of Control, mandate of the Parliament and support from the government."
"I am standing behind these special envoys to ensure their toil for highlighting the Kashmir cause resonates across the world so that I can shake the collective conscience of the international community during my address at the UN this September," Sharif was quoted as saying by Dunya News.
Sharif stated that Pakistan will remind the United Nations of its long-held promise of self determination to the Kashmiri people and make it clear to India that it was India that approached the bloc several decades back on the issue but not fulfilling its promise.
The Kashmir issue is the most persistent failure of the UN, Sharif said.
The move can be seen as provocation from Pakistan's side, which has been in a constant tussle with the Indian political leadership over the Kashmir issue recently.
Earlier in August, Sharif had also shot off letters to United Nations Secretary General Ban Ki-moon and UN High Commissioner for Human Rights Zeid Ra'ad Al Hussein, urging efforts to end the "persistent and egregious violation of the basic human rights" of the Kashmiri people and also to implement UN Security Council resolutions, a foreign office statement said.
"It is an obligation for me as Prime Minister of Pakistan to become the voice of Kashmiris who have been oppressed in Kashmir. I will leave no stone unturned to make the world understand the plight and the legitimate struggle of the people of Kashmir," Sharif had said.
India had lashed out at Pakistan for "inciting and supporting" terrorism in Jammu and Kashmir and instead asked it to vacate its illegal occupation of Pakistan-occupied-Kashmir (PoK) after Islamabad had observed Black Day to condemn the alleged excesses by Indian security forces in Kashmir Valley on 20 July.
Ministry spokesperson Vikas Swarup had also said that in view of the threats of marches and protests at the High Commission of India in Islamabad, Pakistan should ensure full safety and security of Indian officials and their families there.
In a tit-for-tat retaliation to Pakistan's misadventures in Jammu and Kashmir, Prime Minister Narendra Modi in his Independence Day address on 15 August had reaffirmed India's support to the people of Pakistan-occupied-Kashmir, Gilgit Balistan and Balochistan.
Meanwhile, Pakistan High Commissioner to India, Abdul Basit on Saturday indicated that Pakistan was ready to discuss the Kashmir issue with India.
You all know that we took a step towards having dialogue but that didnt work out: Pak High Cmsnr Abdul Basit pic.twitter.com/lYJfCafZhS

— ANI (@ANI_news) August 27, 2016
Abdul Basit, Pak HC in India: We did send invite to India, did not move forward. We do feel talks on Kashmir needed pic.twitter.com/cnKTaDqIRU

— ANI (@ANI_news) August 27, 2016
New Delhi has always accused Islamabad of arming and training militants fighting to secede Jammu and Kashmir from India. however, Pakistan has maintained that it only provides moral and diplomatic backing to the separatist campaign.
PM Sharif's comments come as Jammu and Kashmir Chief Minister Mehbooba Mufti met with Prime Minister Narendra Modi in New Delhi to apprise him of the security situation in the Valley. After meeting with the PM, Mehbooba slammed Pakistan for provoking youths of the Valley and inciting violence.  Curfew in Kashmir entered 50th day even as more than 70 civilians and security personnel have lost their lives in the violence that engulfed the Valley after the killing of Hizbul Mujhideen commander Burhan Wani on 8 July.
With inputs from PTI and IANS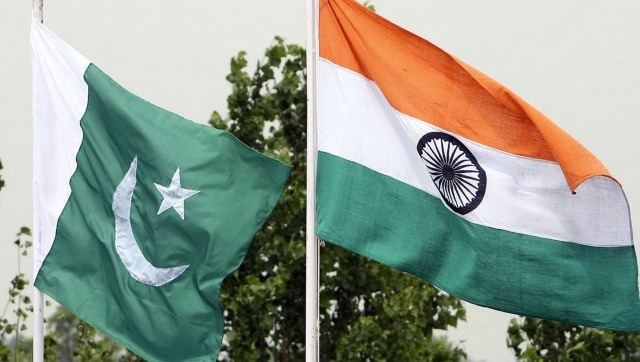 India
India's strong response came after Islamabad's envoy to the UN raked up the issue of Jammu and Kashmir and spoke about the late pro-Pakistan leader Syed Ali Shah Geelani in his remarks to the General Assembly
India
Army Commander, Northern Command, Lt Gen Y K Joshi paid rich tributes to the slain officers.
India
In a statement issued to media on Tuesday, the hardline faction of the Hurriyat said that Shabir Ahmad Shah and Ghulam Ahmad Gulzar have been elected as vice chairmen