Pakistan on FATF grey list: China defends 'all-weather' ally even as Islamabad continues to shelter terrorist groups
Political mainstreaming of Pakistan's militant groups is an attempt by security establishment to pursue alternative to dismantling its 'strategic assets'.
Pakistan was recently placed on the 'grey list' for failing to curb anti-terror financing by the Financial Action Task Force (FATF), despite Islamabad submitting a 26-point action plan and launching a concerted diplomatic campaign to avert the fateful decision. But instead of asking Pakistan to take decisive measures to curb terror financing, China has not only praised its 'all-weather friend' but has also asked the international community to recognise "enormous efforts and sacrifices" made by Islamabad to combat terrorism.
Chinese foreign ministry spokesman Lu Kang said at a media briefing: "We will not comment on the decision of the task force. But we understand Pakistan has made enormous efforts for counter-terrorism and made great sacrifices… We always believe Pakistan government and people have made enormous efforts and sacrifice on counter-terrorism, and the international community should fully recognise this." Besides reiterating the oft-repeated stand of appreciating Pakistan's record on counter-terrorism, China has gone a step further.
The FATF is an inter-governmental body set up to combat money laundering and terrorist financing, and the placement of Pakistan on the grey list of the FATF could seriously hurt its economy. The Donald Trump administration has frequently targeted Pakistan and its non-state actors. Recently, the United States' Ambassador to the United Nations, Nikki Haley, stated during her India visit that Pakistan cannot be allowed to become a safe haven for terrorists.
But contemptuously ignoring global consensus on the need to compel Islamabad to pull the plug on terror groups, China has come to Pakistan's rescue with the grant of $1 billion loan to boost plummeting foreign exchange reserves. What proof is required to prove that Pakistan is safe under Chinese protection?
This unfortunate Chinese action is more ironic as this week of July marks the eleventh anniversary of Islamabad's ill-fated Red Mosque or Lal Masjid siege which has a strong Chinese connection. The Lal Masjid is situated in the heart of Islamabad. In its immediate neighbourhood is the prime minister's secretariat and the headquarters of Pakistan's all powerful intelligence agency, the Inter Services Intelligence (ISI).
The administration of the Red Mosque was in the hands of two cleric brothers – Maulana Abdul Aziz and Abdul Rashid Ghazi – when the siege happened in July 2007. Eighty percent of the students in its residential seminaries were from Pakistan's frontier regions, particularly Khyber Pakhtunkhwa and the tribal territories (FATA).
The Red Mosque crisis was triggered by a series of provocations by the armed male and female students of madrasa under the guidance of Aziz and Ghazi that included a campaign to protest the demolition of an unauthorised mosque in Islamabad; the takeover of a children's library by hundreds of burqa-clad and baton-wielding female students, the attack on music shops; and the abduction of police officers. The purpose of this violent and disruptive campaign was to enforce a hardline version of Shariah. The government's muted response further emboldened the brainwashed squads of self-appointed enforcers of Islamic law.
However, when some Chinese people, including six women, were abducted in the last week of June from a massage parlour and acupuncture clinic in one of Islamabad's wealthiest neighbourhoods, alleged by the students to be a brothel, the government's hands were tied. For Pakistan, this act by radical Islamists was a matter of huge diplomatic embarrassment. For China, it was a matter of serious concern.
Andrew Small, in his seminal book, The China-Pakistan Axis: Asia's New Geopolitics, published in 2015, writes that "the treatment of China's overseas nationals had become a subject of acute sensitivity for Beijing. In the eyes of the more assertive sections of the Chinese public it was a test of the Communist Party's backbone, as the mocking packages of calcium pills they sent to the foreign ministry attested. The imprisonment of seven Chinese workers within spitting distance of the principal government institutions of a country that was supposed to be China's closest ally was a matter of serious embarrassment."
Hectic negotiations between the government and the clerics helped the release of the Chinese people. Ghazi declared: "We greatly respect Pakistan-China friendship but it doesn't mean that foreign women can come here and indulge in such vulgar activities."
However, the kidnappings had serious repercussion on Pakistan's ties with China. General Pervez Musharraf was forced to confront the Islamist radicals. Even the US was surprised from his decisive action as its own efforts to push Islamabad to crack down on militancy were often outmanoeuvred by Pakistan's security establishment.
The week long siege that began on 3 July, finally ended with a commando assault named 'Operation Silence' on the Red Mosque complex on 10 July, leading to the death of more than 100 people. Among the dead was Ghazi, Aziz's brother. The dead also included 12 Uighurs – a Muslim ethnic group from China's Xinxiang province.
The siege also sparked ferocious blowback from terrorists and extremists across Pakistan, marking the emergence of the Pakistani Taliban (TTP) – an umbrella organisation of terror groups targeting the Pakistani state. The bloody confrontation of July 2007 was depicted as a crucial conflict between General Musharraf and the Islamic radicals who had blossomed in Pakistan.
The government was swift to attribute the entire blame for the crisis on the Red Mosque clerics. But the entire drama was engineered by the Musharraf regime. The signs were clearly visible of a 'creeping Talibanisation' even before the Red Mosque episode erupted.
It is interesting to note what happened to Maulana Abdul Aziz after the siege as it can better explain Pakistani state's nonchalant attitude towards tackling extremism. He was arrested when he tried to flee the besieged mosque in a burqa, earning the nickname "Mullah Burqa".
However, despite facing two dozen serious indictments, Aziz was eventually granted bail by Pakistan's Supreme Court. After his acquittal, the government decided not to file appeals and he roamed free. After the Peshawar Army School tragedy in December 2014, Aziz brazenly declared that he would neither condemn the killing of children nor consider them martyrs.
Till December 2014, Aziz led the Friday congregations at the Red Mosque and delivered sermons demanding implementation of Sharia Law, even as security agencies warned the government of his links with known terror groups and his anti-government rhetoric posing serious risks to the law and order situation in Islamabad.
When it was recently announced by Red Mosque's Shuhada Foundation that Aziz would lead prayers on 11 May, 2018, at Lal Masjid after a gap of three years, the administration swung into action and he was prevented from delivering his divisive sermons. But despite making despicable statements regularly and the government's frequent attempts to foil his actions, Aziz manages to resurface unscathed. It is difficult to conclude whether it is because of his influence among the Pakistani people or because the security establishment has a soft corner for him.
For Pakistan's ruling elite and Islamists, Islamic ideology "is a weapon amid weakness even if it is a gun held to one's own head," as argued by Husain Haqqani in his latest book, Reimagining Pakistan. He further writes: "The periodic outbreaks of protest over insults to Prophet Muhammad and Islam are hardly spontaneous. In each case, the protesters do not react to something they see or become aware of in the ordinary course of life. Most of the objects of complaint – a remark made in private, a book published in the West or a movie that has not been released in Pakistan – are not widely accessible and yet the public is whipped into a fury. The Islamists first introduce the objectionable material to their audience and then instigate outrage by characterising it as part of a supposed worldwide conspiracy to denigrate Islam."
Pakistan's security establishment has often partnered with the extremists and militant Islamists in its consistent efforts to tame Afghanistan, target India and subdue domestic opponents to the military's dominance.
The newly emerged religious parties opposed to the outgoing PML-N government, particularly the Mumbai terror attack mastermind Hafiz Saeed's Milli Muslim League (MML) and Khadim Hussain Rizvi's Tehreek Labbaik Ya Rasool Allah (TLYRA), are receiving patronage from Pakistan's intelligence agencies.
Last November, Musharraf had openly declared his support for the Lashkar-e-Taiba (LeT) and its front organisation, the Jammat-ud-Dawah. He had asserted that "LeT and JuD are both very good organisations of Pakistan" because "I have always been in favour of action in Kashmir and I have always been in favour of pressuring the Indian Army in Kashmir."
What remains unmistakably clear is that the political mainstreaming of Pakistan's militant groups is an attempt by the security establishment to pursue an alternative to dismantling its proxies or 'strategic assets'. On the other hand, Beijing has never seriously pressured Pakistan to stop sheltering and training anti-India and anti-Afghan terrorist groups since any harsh measures against them will be perceived as a hostile act by such extremists and jihadists. Clearly, the impact of much-publicised 'Wuhan consensus' is yet to be seen on China's soft corner for Pakistan-backed terrorism against India.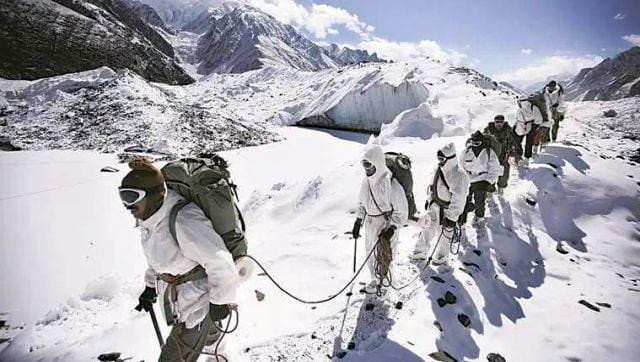 India
Considering the increasing collusion between Pakistan and China against India and the ongoing Chinese belligerence on the LAC, any thoughts or discussions on Siachen demilitarisation would be disastrous.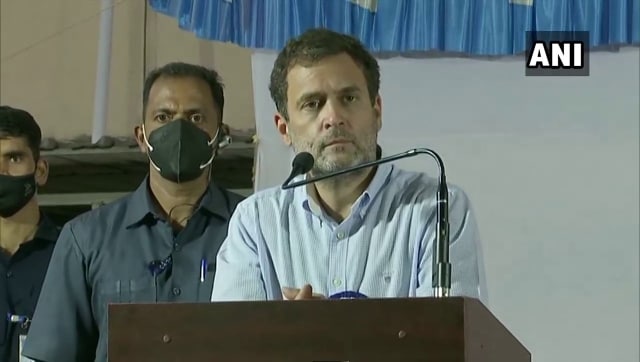 Politics
The China's People's Liberation Army handed over 17-year-old Miriam Taron to the Indian Army on Thursday, a week after he was allegedly abducted
World
President Joe Biden needs to do more in concrete terms to reassert US position in world affairs and try to prevent the rise of a self-centred and aggressive hegemon