Pakistan issues over 3,800 visas to Sikh pilgrims from India for celebrations to mark Guru Nanak's 550th birth anniversary
Pakistan's High Commissioner Sohail Mahmood said this was a 'special gesture' by the Pakistan Government in view of the 550th anniversary celebrations of Baba Guru Nanak
New Delhi: The Pakistan High Commission in New Delhi has issued over 3800 visas to Sikh pilgrims from India to participate in the 550th birthday anniversary celebrations of Baba Guru Nanak Dev Ji in Pakistan from 21-30 November.
"Under the framework of the Pakistan-India Protocol on Visits to Religious Shrines of 1974, a large number of Sikh yatrees from India visit Pakistan to observe various religious festivals/occasions every year. The over 3800 visas issued by the Pakistan High Commission are in addition to the visas issued to Sikh pilgrims participating in the event from other countries," Pakistan High Commission said.
This is by far the largest number of visas issued in recent years to Sikh yatrees for Baba Guru Nanak's birth anniversary celebrations, well beyond the maximum number of 3000, mutually agreed between the two countries for this event," it added.
Pakistan's High Commissioner Sohail Mahmood said this was a "special gesture" by the Pakistan Government in view of the 550th anniversary celebrations of Baba Guru Nanak commencing in earnest from this year.
"We extend profound felicitations to our brothers and sisters celebrating this auspicious occasion and wish all yatrees a spiritually fulfilling yatra", the Pakistan High Commissioner said.
First Cricket News
Shadab was ruled out of the twin tours due to a toe injury sustained in the second ODI against South Africa on Sunday.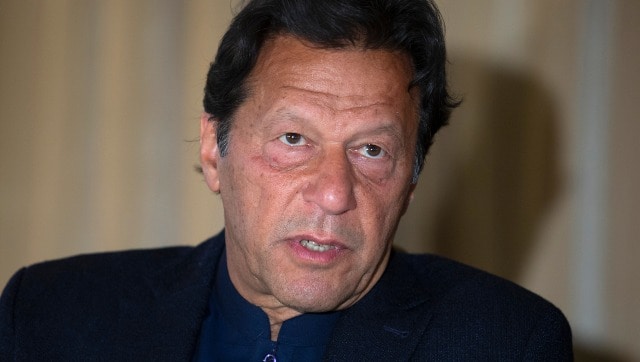 World
"We are going to speak to the IMF because we see disruptions ahead just when our economy is recovering and all the indicators are positive," Dawn newspaper quoted Imran Khan as saying
First Cricket News
Before the postponement, 14 league matches were conducted between 20 February and 3 March.