Pakistan helicopter gunships target criminal gang hideout; 100 arrested
Lahore: Security agencies have arrested over 100 suspects linked to the dreaded Chotu gang in southern Punjab province in Pakistan, as military helicopter gunships pounded the hideout of the group that has been holding 24 hostages.
"We have arrested over 100 suspects in ongoing operation against the notorious gang," Punjab Police chief Mushtaq Ahmed Sukhera told reporters.
"A list of police officials who had allegedly facilitated the gangsters has also been prepared and they will face exemplary punishment if found involved," he said.
At least seven policemen, mostly Elite Force commandos, and as many gangsters, have been killed in the shootout so far since the operation started about two weeks ago in Kacha area of Rajanpur district, some 400 kilometers from Lahore.
The army was called in to join the operation against the gangsters after police failed to flush them out. The army carried out intense shelling through helicopter gunships yesterday and used drone cameras and satellite technology for the surveillance of the area.
The hardened criminals - having backing of local sardars, parliamentarians and some banned militant sectarian outfits - are holding 24 hostages, mostly policemen, and are demanding 'safe passage' in exchange for their release.
The army had given a Monday afternoon deadline to the gangsters to free the captives and surrender.
The helicopter gunships today also pounded their hideout on the island at the Indus River area between Rajanpur and Rahim Yar Khan districts of Punjab.
A state of emergency has been declared in hospitals in Rajanpur and Rahim Yar Khan districts of Punjab.
The security forces moved forward and army commandos used smoke grenades to reach the criminals' hideouts.
"The army will launch a full scale offensive anytime," a senior Punjab police officer said.
Sukhera said the safe release of the hostage policemen was the top priority of those involved in the operation.
The operation which is called Zarb-i-Aahan has miserably failed as the hardened criminals are taking advantage of the thick forest in the island.
The official said the gangsters left their forward positions and retreated into the dense forest when the security forces marched towards the island.
The security agencies picked up six Baloch sardars in Rajanpur for backing the gang and other criminals. Some local parliamentarians are also said to have links with them.
First Cricket News
Raja, who was formally appointed into the role on Monday, also said that PCB was in no hurry to resume bilateral ties with BCCI as their priority was the country's domestic cricket.
World
Blinken faced angry lawmakers on Monday who questioned the administration's response to the quick collapse of the Afghan government and the State Department's actions to evacuate Americans and others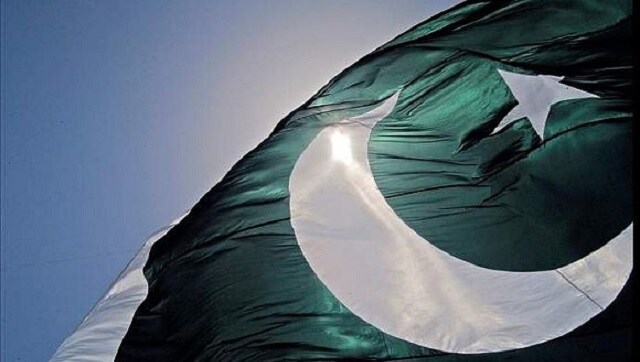 World
C Christine Fair, in an article in Foreign Policy, said that American leaders need to start making sure Islamabad pays a price for its reckless actions