Pakistan govt relaxed rules to allow Pervez Musharraf to leave country, claims report
Pakistan govt relaxed the rules to allow Pervez Musharraf to go abroad, a special court hearing the high treason case against him was told on Tuesday
Islamabad: Pakistan government relaxed the rules to allow former military dictator Pervez Musharraf to go abroad, a special court hearing the high treason case against him was told on Tuesday.
Musharraf, 72, was allowed in February to go to the UAE for medical treatment, angering the special three-member tribunal hearing the case against him for suspending the constitution in 2007.
If found guilty, he can be sent to the gallows. Maj Gen (retd.) Rashid Qureshi, who had given surety bonds for Musharraf's bail in the case, in an application said that the federal government failed to use powers to restrict the movement of the accused, the Dawn reported.
Qureshi insisted that he was not solely responsible for regulating the movement of his former boss, and the government was also involved in it.
"Exit from Pakistan (Control) Rules 2010 provide a complete mechanism for the situation, which needs to restrict movement of any person from going abroad," it said.
However, the federal government did not invoke the relevant provisions of the rules to stop Musharraf from leaving the country, the application claimed.
It noted that the superior judiciary "did not put any restriction on the movement of the accused in spite of having full and complete knowledge of the order of the special court".
In February, the court had summoned Musharraf to record his statement, but he left Pakistan the following month after the government removed his name from the exit control list.
Qureshi said that he "is a retired army officer who stood surety in consideration of sympathy, kindness and fear of God and he has not gained any monetary benefit from the accused (Gen Musharraf) in any manner whatsoever. He has no other income but only limited resources including the property he rendered as the bond of the accused."
He requested the court not to forfeit the property he had pledged as surety bond for the accused.
During proceedings on 31 March, the special court had remarked that in case Musharraf did not appear, the court may order the surety bond as forfeit.
The defence team also filed another application, asking it to dispense with the personal attendance of Musharraf, saying he would return after his recovery.
First Cricket News
The Black Caps called off their first Pakistan series in 18 years with Wellington's backing on Friday just before the first one-day international was due to start in Rawalpindi.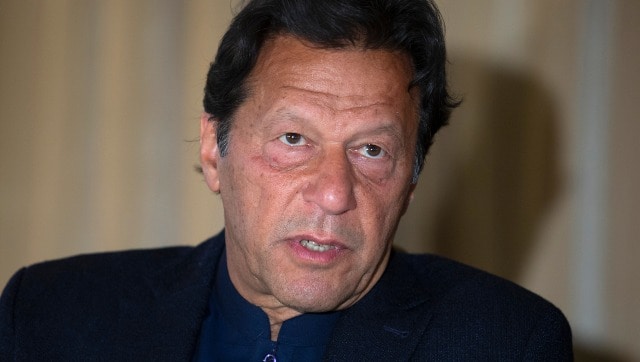 World
Khan's remarks came days after US Secretary of State Antony Blinken during a Congressional hearing indicated that Pakistan was involved in harbouring members of the Taliban, including the militants of the dreaded Haqqani Network.
First Cricket News
Pakistan's new backroom team are seeking an immediate impact when their one-day international team face a largely second-string New Zealand in a home series for the first time since 2003 this week.