Pakistan general elections: Media houses say they face unprecedented pressure to toe official line
Facing abductions, censorship and financial ruin, journalists in Pakistan say they are under unprecedented pressure from authorities ahead of nationwide polls.
Islamabad: Facing abductions, censorship and financial ruin, journalists in Pakistan say they are under unprecedented pressure from authorities ahead of nationwide polls, sparking allegations the military is overseeing a "silent coup".
Media houses describe a sustained campaign by the security establishment ahead of the 25 July election to curb their coverage.
Those who refuse to toe the line are increasingly targeted while their employers face financial blowback, sparking widespread self-censorship.
"We have never witnessed the censorship which we are facing today," said Afzal Butt, president of the Pakistan Federal Union of Journalists.
Pakistan is one of the most dangerous countries in the world for journalists and activists, and there have long been red lines, but the uptick in pressure is seen as brazen and extraordinary.
The country's largest broadcaster Geo TV was partially forced off air for weeks this year until it reportedly cut a deal with the military to adjust its coverage, according to local and international media.
And Pakistan's oldest newspaper Dawn complains its sellers are being "threatened and coerced by state institutions" following an interview with former Prime Minister Nawaz Sharif in May, where he suggested Pakistani militants were behind the 2008 Mumbai attacks which killed 166 people.
Such pressure on two of Pakistan's most powerful media houses is a clear message, says Waseem Abbasi, a correspondent for The News: "Other outlets have no chance. So basically they're also falling in line." Foreign envoys have also privately aired concerns, fearing for stability in the polarised country as polls approach.
"There is clearly a concerted effort to muzzle the media in Pakistan," a diplomatic source requesting anonymity told AFP. "This is deeply concerning."
Much of the tension centres around the stand-off between Sharif and the powerful military, which has ruled Pakistan for roughly half its 70-year history.
Sharif, who at times appeared to seek a better relationship with arch-enemy India, was ousted by the Supreme Court last year following corruption charges and banned from politics for life.
He has since repeatedly accused the military of wanton political interference.
His quotes on the Mumbai attacks during an interview with Dawn journalist Cyril Almeida approached a widely acknowledged taboo in Pakistan: criticism of the armed forces' alleged policy towards militant proxies in India and Afghanistan.
Journalists now face pressure to cease favourable coverage of Sharif and his incumbent Pakistan Muslim League-Nawaz (PML-N), said Abbasi.
It is hard to quantify the extent of censorship, and how it might hamper voters' ability to make informed choices between the PML-N and other parties — namely the Pakistan Tehreek-e-Insaf, led by former cricketer Imran Khan.
The Pakistan Institute of Legislative Development and Transparency, a think tank, said the electoral process appeared "unfair".
Journalists believe they are "facing restraints at the hands of a silent coup in place by the military and its intelligence affiliate, the ISI," it reported recently.
Omar Waraich, deputy South Asia director at Amnesty International, said: "Elections aren't manipulated on the day in Pakistan. The question is: do you have a level playing field before, leading up to the elections?" For news anchor Matiullah Jan the answer is simple.
"I think the judiciary and the armed forces are doing it ... nobody might be saying it so openly but everybody knows it," he said, likening it to "a fixed cricket pitch".
The military did not respond to requests for comment from AFP and has previously said it does not interfere with media coverage.
But it has fired unsettling rhetorical warning shots.
At a televised press conference this month, spokesman Major General Asif Ghafoor showed a slide accusing named journalists and activists of working with anti-state forces — a serious charge on par with militancy.
"Here was evidence of that pressure being put on media in Pakistan given by none other than the military spokesman himself," said Jan, one of the named journalists.
One day later, British-Pakistani columnist Gul Bukhari, a critic of the security establishment, was briefly abducted in Lahore.
Such enforced disappearances have increased in the past year. The military, widely accused of being behind them, has denied involvement.
After his interview with Sharif, a picture of Almeida meeting an Indian diplomat was leaked to broadcasters, spawning accusations he was a traitor.
And photographs of a foreign correspondent covering a rally by Pashtun activists critical of the military were posted by an ultra-nationalist blogger who called him a "CIA asset", sparking calls for violent reprisals.
"You know the situation in Pakistan," said Abbasi, who was also featured in Ghafoor's slide.
"Some people could take this as a cue or a message to go after you."
World
The former Pakistan prime minister said that the relations between US and Pakistan are not like the US-India relationship, which he calls a 'very civilised relationship', while Pakistan was 'used as a hired gun in the war on terror'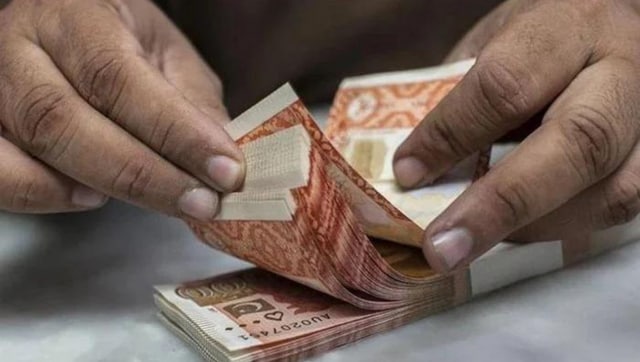 World
Foreign Direct Investment (FDI) in Pakistan has dropped by 52 percent in the first four months of the current financial year. The State Bank of Pakistan released information about this last Monday
World
General Syed Asim Munir is the 11th chief of the Pakistan Army since the Islamist nation was carved out of erstwhile British India in 1947. He was preceded by General Qamar Javed Bajwa